Ningxia medical aid team heads for Benin
By HU DONGMEI in Yinchuan and WANG XIAOYU | China Daily | Updated: 2022-08-05 09:47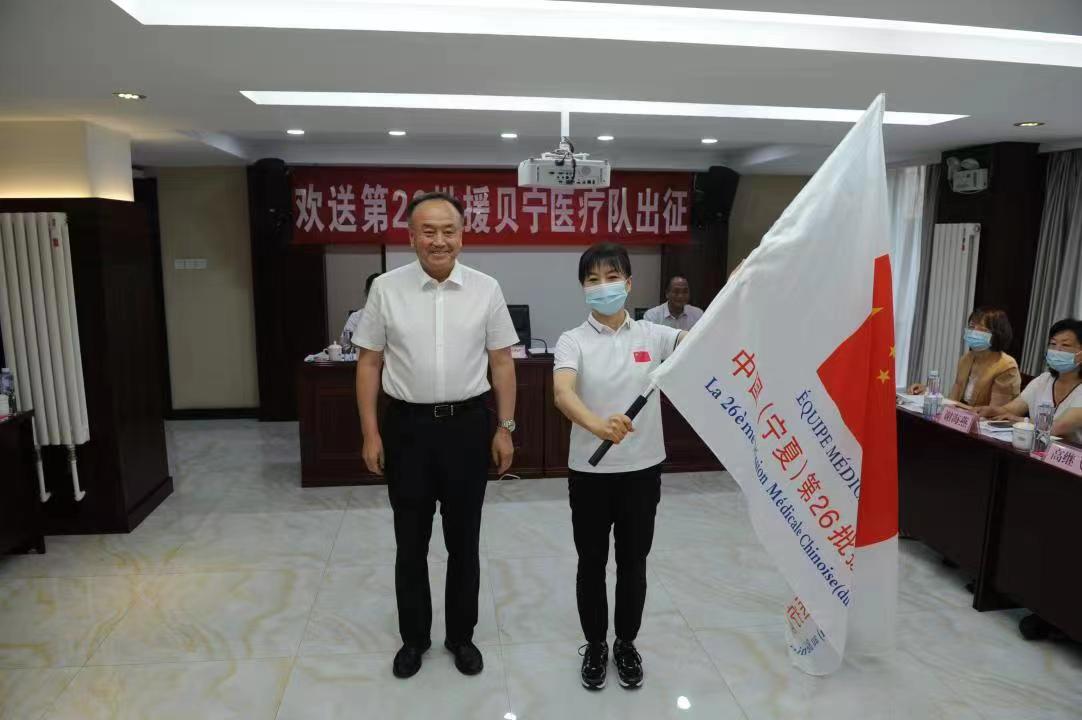 For most Chinese, Benin in West Africa is nothing more than a faraway country. But the nation of 12 million people strikes a special chord with medical workers from the Ningxia Hui autonomous region in Northwest China.
Since 1978, Ningxia has been sending medical aid teams to Benin based on a protocol signed between the Chinese and Beninese governments. As of recently, 25 groups comprising 594 healthcare workers had been sent there to use their wide range of expertise to perform anything from acupuncture to brain surgery to treat pain and save lives.
On Wednesday, the 26th medical aid team left Ningxia's capital Yinchuan for Benin, consisting of 22 members who will spend a year and a half working in the West African nation. They are from the First People's Hospital of Yinchuan and the Ningxia Hospital of Integrated Traditional Chinese and Western Medicine, both located in Yinchuan, as well as the People's Hospital of Guyuan and the First People's Hospital of Shizuishan in two other cities.
"It is my third time going to Benin to provide medical assistance," said Li Furong, a 53-year-old ophthalmologist and the team's leader.
Li said that when she first joined the foreign aid program 20 years ago, she and her fellow medical workers had to cope with harsh conditions and outdated infrastructure. As she embarked on her latest journey, she said she felt highly confident in successfully completing the mission.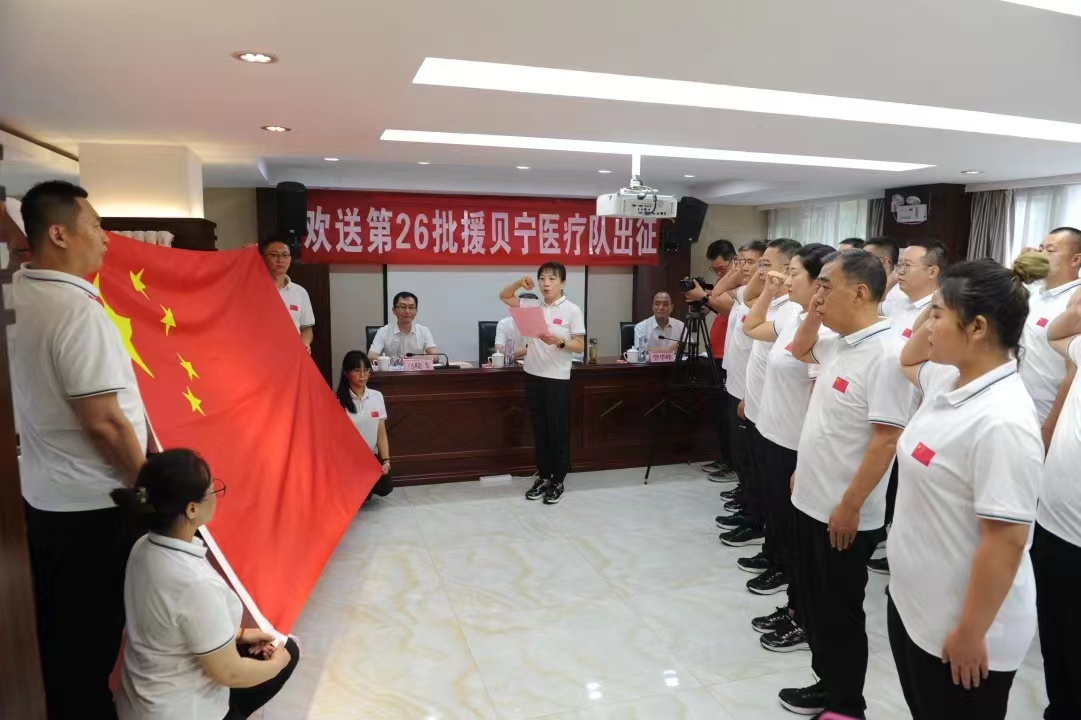 According to the World Food Programme, Benin is one of the least-developed countries and is vulnerable to natural disasters with a third of its population living in poverty and 23 percent having inadequate food consumption.
Li Haixia, a pharmacist from the city of Shizuishan and a second-timer to Benin, said that despite the tough environment, local people have shown deep respect and care for Chinese medical workers.
"In some Beninese families, three generations of babies have been delivered by Chinese doctors, so their friendship with Chinese people is very deep," she said.
So far, 33 Chinese medical workers have been awarded the medal of honor by Benin's government.
For Shi Baoyin, a traditional Chinese medicine practitioner from the city of Guyuan, heading to Benin was a tough decision to make.
"As a father, I want to set an example for my daughters," he said, adding that he planned to introduce new TCM tools to Benin and help local hospitals set up TCM clinics.
Tian Fengnian, Party chief of the health commission of Ningxia, said that the team will also be tasked to advance the establishment of a pairing assistance mechanism between hospitals in Ningxia and Benin.