Palestinian militant group confirms senior commander's death in Israeli airstrike
Xinhua | Updated: 2022-08-07 18:01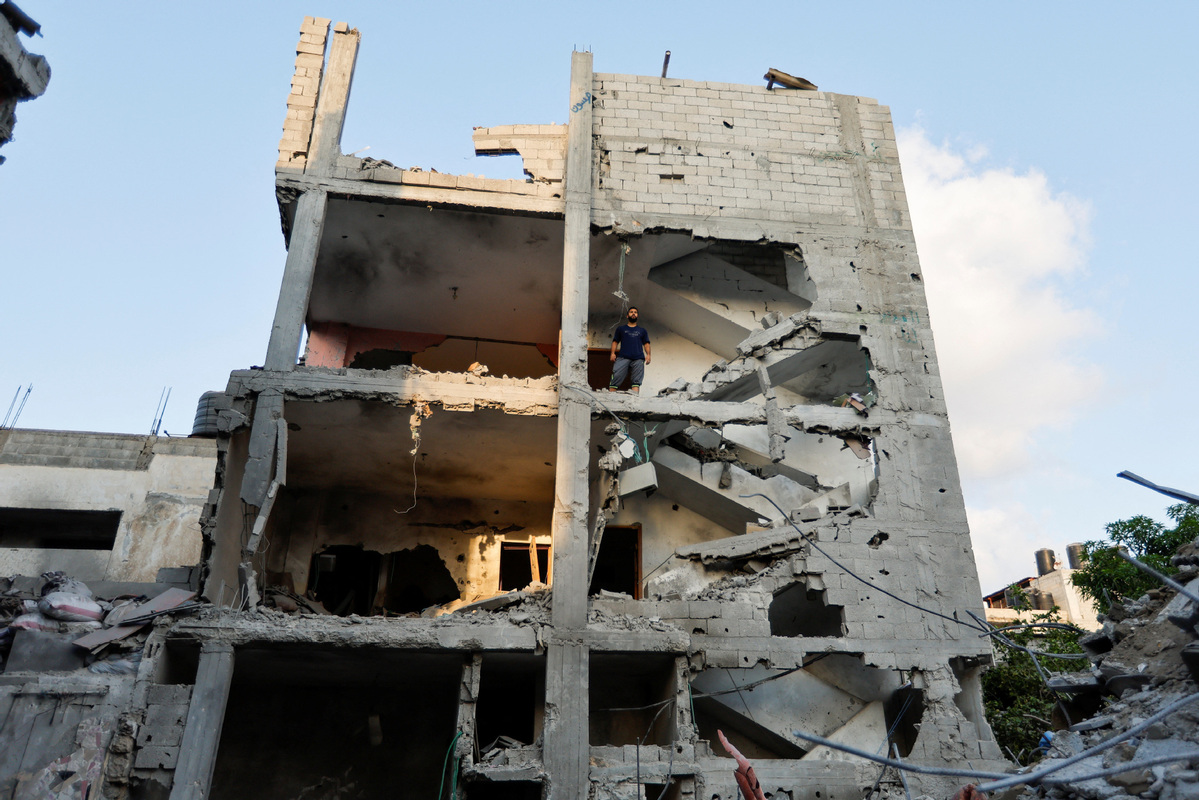 GAZA -- The Palestinian Islamic Jihad (PIJ) movement on Sunday confirmed the death of its senior commander Khaled Mansour in Israeli airstrike on the southern Gaza Strip city of Rafah.
The Israeli strike also killed a woman and two young men, and injured more than 30 others, according to the Palestinian Health Ministry in Gaza.
Civil defense crews retrieved Mansour's body and that of his companions after digging for hours in the rubble from Israeli bombings, the PIJ said in a statement.
The building that housed Mansour was destroyed and caused severe damage to the adjacent buildings and houses, Palestinian security sources told Xinhua.
The airstrike targeted Mansour, the commander of Al-Quds Brigades, the armed wing of the PIJ in the southern Gaza Strip, was a selective operation that targeted a senior militant, an Israeli army spokesman said on Saturday.
Mansour, a resident of Rafah town, had survived several assassination attempts by Israel. In 2019, Israel accused him of being behind the killing of three Israelis in a rocket attack fired from Gaza at the southern Israeli city of Ashkelon.
Meanwhile, Al-Quds Brigades said they had fired rockets at Jerusalem on Sunday morning from the Gaza Strip.
Sirens sounded in communities on the outskirts of Jerusalem after rockets were fired from Gaza, marking the first time Jerusalem was targeted in this round of violence, local media reported.
The tension between Israel and the PIJ militants has been flaring for the third day since Friday.
According to the Palestinian Health Ministry in Gaza, 31 Palestinians were killed in the Israeli airstrikes on the Gaza Strip, including six children and four women. More than 253 were injured.