Gazan faction says reaches Egypt-brokered cease-fire with Israel
Xinhua | Updated: 2022-08-08 07:49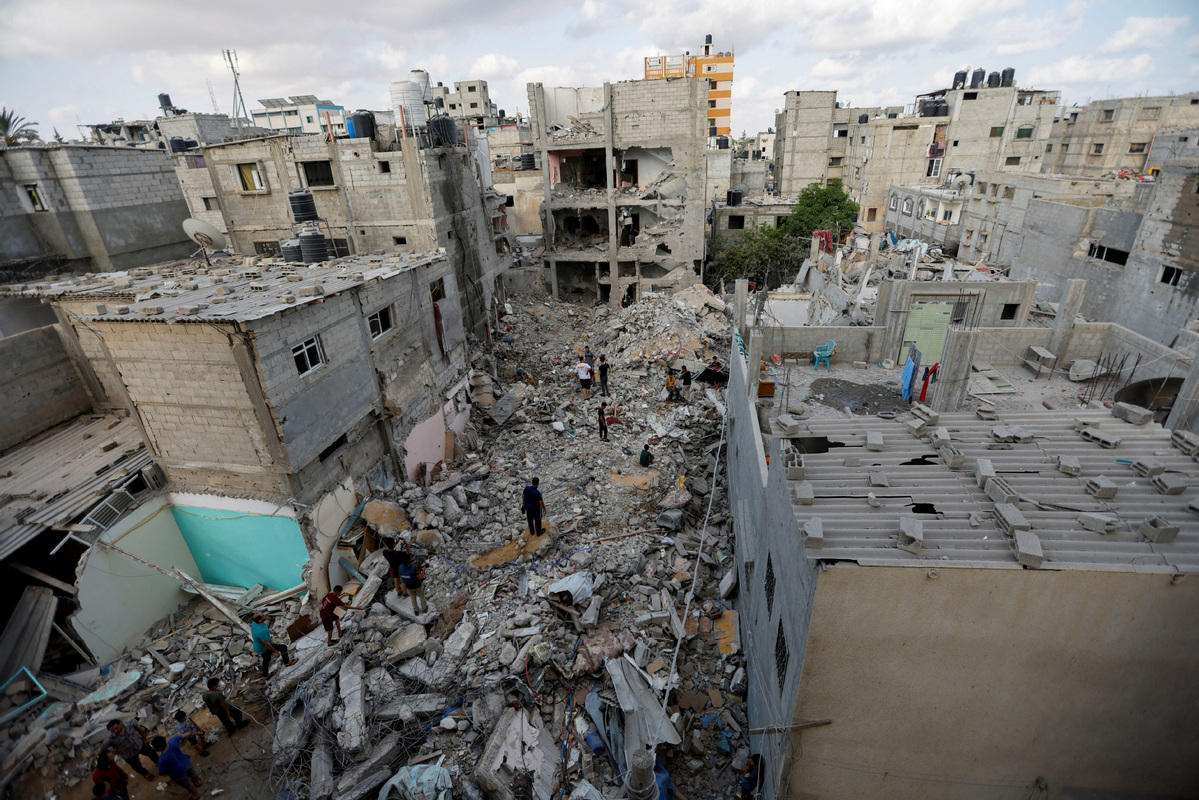 GAZA -- The Palestinian Islamic Jihad (PIJ) active in the Gaza Strip announced on Sunday evening that it has reached a cease-fire agreement with Israel.
Israel earlier confirmed that the Egyptian-brokered cease-fire with the PIJ would take effect at 11:30 pm local time (2030 GMT), ending the deadly Israeli airstrikes and the barrage of Palestinian rockets for three days.
The cease-fire agreement includes an Egyptian follow-up on releasing Palestinian prisoners, including Bassam al-Saadi, a PIJ senior leader who was arrested last week from home in the West Bank, and Khalil Awawda, whose health is deteriorating after months of hunger strike, said Mohammad al-Hindi, head of the PIJ political department.
It also includes easing the Israeli blockade imposed on the Gaza Strip since 2007 and transporting fuel to the power station whose recent shut down for lack of fuel has influenced the health system in the coastal enclave.
In a press release, Egyptian mediators said they have intensified contacts with all parties to contain the escalation, call for a "comprehensive and mutual cease-fire" and will "work to have Awawda released and transferred for treatment, and work to have Saadi released as soon as possible."
Meanwhile, both warring parties said they reserve the right to re-use force even with the cease-fire.
The PIJ said in a statement welcoming the cease-fire that "we emphasize our right to respond to any Zionist aggression."
Lior Hayat, head of Israel's National Public Diplomacy Directorate, said "if the cease-fire is violated, Israel reserves the right to respond forcefully."
At least 44 Palestinians, including 15 children, have been killed, and 360 injured since Israel began an offensive on the Gaza Strip on Friday, according to a statement released by the Palestinian health ministry in Gaza late on Sunday.
Among the 44 dead were two top military commanders of the PIJ, who were killed in two separate airstrikes on Gaza city and the southern Gaza Strip town of Rafah.
Israeli media reports said at least eight Israelis were injured by rockets fired by PIJ militants from Gaza into southern and central Israel.