Intuitive Surgical plans $100m investment to expand robotic assisted surgery
By ZHONG NAN | chinadaily.com.cn | Updated: 2022-08-08 11:33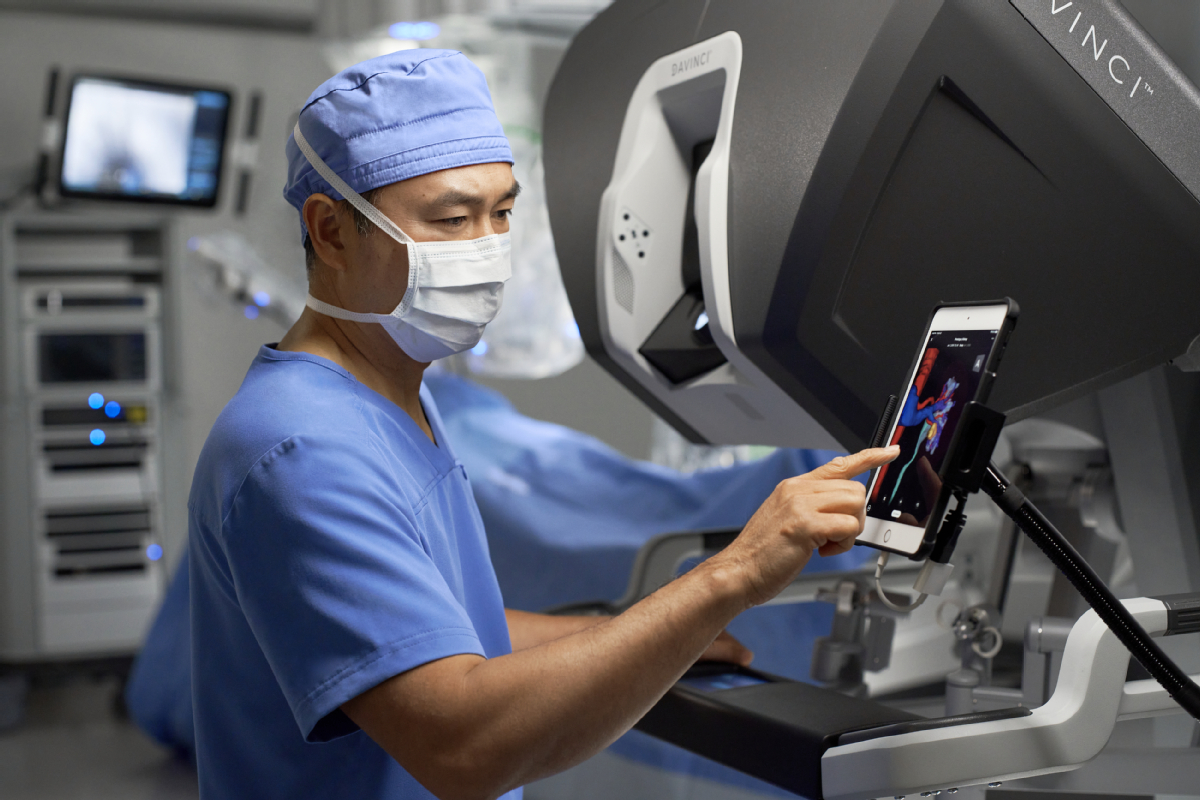 Intuitive Surgical Inc, a United States-based robotic surgical system manufacturer, will invest over 700 million yuan ($103.7 million) to build a manufacturing and innovation base in Shanghai to expand access to robotic assisted surgery to more patients in China, said its top executive.
The company's production and innovation base in Zhangjiang, Shanghai, is expected to be operational in 2025. It will produce da Vinci surgery (XI) robots for the Chinese market.
With 3D high-definition vision system and technologies to provide surgeons with natural dexterity and a greater range of motion than the human hand, da Vinci surgery robots - the company's robot-assisted laparoscopic surgery system – are able to help surgeons deliver a less invasive approach to many types of surgery.
Gary Guthart, CEO of Sunnyvale, California-headquartered company, said Intuitive Surgical's growth in China is in alignment with the government's Healthy China 2030 initiative, especially in terms of investing in early diagnosis for diseases such as lung cancer.
He said China has one of the highest lung cancer rates in the world, with incidence rates reaching more than 1 million patients per year. Survival rates for lung cancer can improve with early detection and treatment.
"Yet, lung cancer is often found in small nodules in the outer third of the lungs, making diagnosis and biopsy difficult. Getting to those small nodules effectively and safely presents a chance to catch cancer earlier, opening up a wider array of treatment options," said Guthart, adding the company will work on the early diagnosis and treatment of lung cancer in China in the coming years.
Released by the central government in 2016, the Healthy China 2030 initiative sets multiple goals regarding public health by 2030, such as extending average life expectancy to 79 years from 76.34 years in 2015, and significantly reducing the premature death rate for people with chronic diseases.
As the company's new facilities are expected to be operational in Shanghai in 2025, Guthart reiterated that providing a strong technology training program for surgeons and their teams will be a priority for the company to build an well-functioned ecosystem in the next step.
Eager to enhance it earning strength, Intuitive Surgical and Shanghai-based Fosun Pharmaceutical (Group) Co Ltd established a joint venture Intuitive Surgical - Fosun Medical Technology (Shanghai) Co Ltd in 2017.
"From surgery, rehabilitation, drug delivery to home care, robots and related solutions are set to transform China's healthcare industry," said Zhao Ying, a researcher at the Beijing-based Institute of Industrial Economics of the Chinese Academy of Social Sciences.
Both global and domestic companies will continue to increase their investment into the research and development of core technologies, reinforce the cooperation of global labs and institutions, and set up more application centers in China, he said.