A romantic gathering on Lushan Mountain
By Xu Fan | chinadaily.com.cn | Updated: 2022-08-08 13:42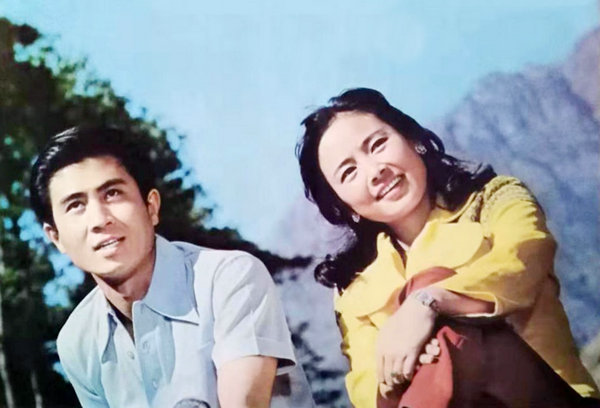 To most die-hard film fans, Lushan Mountain in Jiangxi province is not only a renowned tourist attraction, but also a memorable place where the 1980 movie Romance on Lushan Mountain was shot. The film featured a kissing scene which helped to break the taboo of on-screen intimacy, thus ushering a new era for China's domestic film industry.
On Aug 4, a short movie event inspired from the movie was launched at the riverbank of Ruqin Lake of Lushan Mountain, gathering young talent from a total of 10 universities, such as Communication University of China and The Central Academy of Drama.
Titled "Love, Lushan Mountain", the annual event was held for the third time this year, obtaining support from some celebrities, with actress' Yao An'an and Niu Junfeng as its promotional ambassadors. As well as, director Chen Jianying, who won the Short Film Palme d'or for The Water Murmursat the 75th Cannes Film Festival earlier this year, who serves as the young talent's mentor and a member of the jury in the final round.
The 10 teams from their respective universities were selected from more than 70 teams from over 50 colleges. All of them will seek inspiration on the Lushan Mountain to create their short movies under the theme of love.