Africa reports decrease in COVID-19 cases but fatalities still high
By Edith Mutethya in Nairobi, Kenya | chinadaily.com.cn | Updated: 2022-08-09 20:59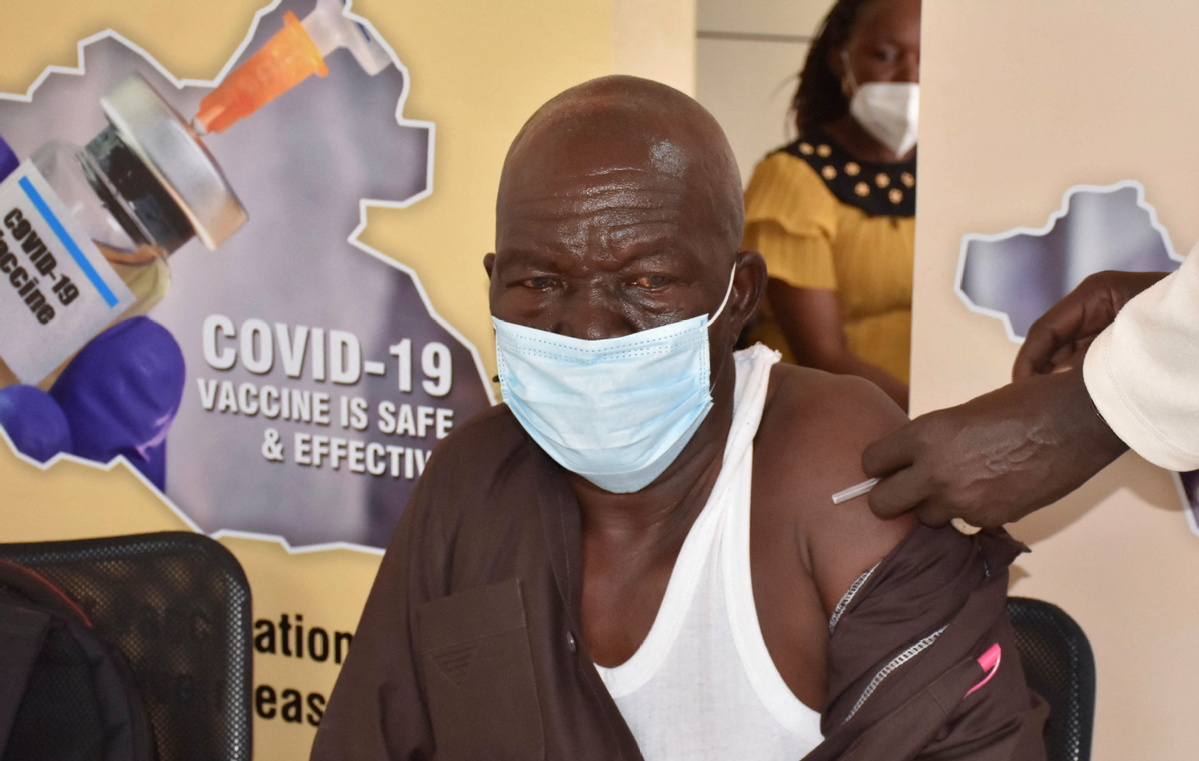 While Africa is reporting a decreased number of new COVID-19 cases, case fatality rates remain high, raising concern in the continent as vaccination rates are still low.
According to data from the Africa Centers for Disease Control and Prevention, 41 of the 55 African Union member states are reporting a case fatality rate higher than the global average of 1.1 percent.
Additionally, Somalia and Sudan are reporting a case fatality rate higher than 5 percent. Globally, Sudan has reported the second-highest case fatality rate since the beginning of the outbreak at 7.5 percent only behind Yemen, World Health Organization data indicates.
The health systems in the two countries have been weakened by conflicts and outbreak of other diseases, with the most affected people being in rural areas.
Speaking at a virtual news briefing last week, Ahmed Ouma, acting director of Africa CDC, said the high case fatality rate is a concern.
He also expressed concerns over the low vaccination rates across the continent, noting Africa has fully vaccinated only 20.3 percent of its population.
This is a huge difference compared with a 74.4 percent fully vaccinated population in high-income countries and 77.3 percent in upper middle-income countries, according to data from ONE, a global movement campaigning to end extreme poverty and preventable disease by 2030.
Ouma said the Africa CDC is banking on the Saving Lives and Livelihood mass vaccination program to increase vaccination rates.
He said rollout of the program is ongoing and hopes are high vaccination numbers will go up faster once the program gains traction.
"As we continue rolling out the mass vaccination campaigns, we call on and seek the support of African governments, members of the public and partners so it is not only successful but we can reach the 70 percent target as soon as possible," Ouma said.
Meanwhile, the continent continues to report decreased cases of COVID-19 even though some countries are experiencing new waves of the pandemic.
During the week ending July 31, the continent reported 20,455 new cases, representing a 42 percent decrease compared to the previous week.
The North African region accounted for the highest number of new cases at 54 percent, driven by Tunisia which reported 5,967 new cases, the highest during the week.
The number of new deaths reported in the continent was 166, representing a 29 percent decrease compared to the previous week.
Over the past four weeks, the continent reported a 14 percent average decrease in new COVID-19 cases and a 6 percent decrease in new deaths.
Algeria, Burundi, Kenya, Mauritius and Tunisia are experiencing a sixth wave of COVID-19, while 26 AU member states are experiencing a fifth wave.
Juma Maleve, a medical practitioner based in Kenya's port city of Mombasa, cautioned the public against the notion the pandemic is over due to decreased infections and deaths.
"Community members should be encouraged to get vaccinated, especially those who are yet to. People should also continue observing containment measures until the pandemic is declared over," he said.
Commenting on a report by University of Witwatersrand Vaccines and Infectious Analytics Research published last month that claimed the discovery of hybrid COVID-19 immunity signaled a possible end to the pandemic, Maleve said it's too early to make such a conclusion.
The research found people who have had both the COVID-19 vaccine and prior exposure to the virus are less likely to get severe disease, terming this type of immunity as hybrid immunity.
"We need several studies to confirm the possible end of the pandemic. What we can agree on for now is increased vaccination rates and herd immunity have led to decreased cases of infections and deaths," he said.
edithmutethya@chinadaily.com.cn