Job seekers and recruiters benefit from livestreaming
Share - WeChat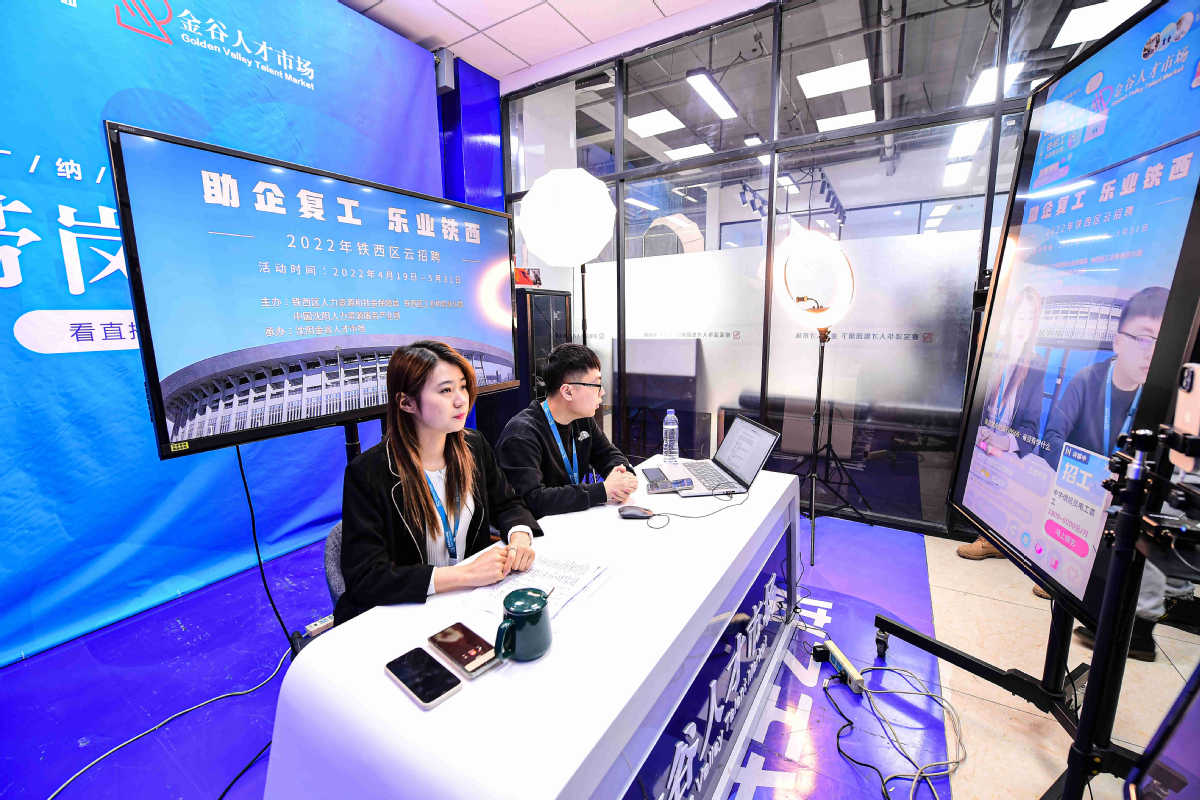 Online sessions boost efficiency and save on traveling costs
Ren Zhihong, 33, is satisfied with his new job as a logistics worker at an automobile factory in Taizhou, Zhejiang province.
"I learned about the company and its recruitment drive through a livestreaming room. After submitting my resume, I had a video interview," he said.
"However, when I applied for jobs before this one, I had to pack a suitcase and travel for interviews. It was much more inconvenient."
This year, job seekers face challenges as cities continue to report COVID-19 infections, affecting offline activities such as employment fairs. As a result, a significant amount of recruitment has moved online to improve efficiency.
On June 28, Ren watched livestreaming on the video-sharing platform Kuaishou, when five companies, including automobile manufacturers Chery and Volvo, along with laptop producer ASUS, advertised more than 100,000 vacancies.
During the two-hour event, recruiters spoke about companies, jobs, salaries and working conditions. They also answered questions from netizens, and some 175,000 resumes were submitted.
Xin Youzhi, host of the livestream broadcast and founder of the digital retail company Xinxuan Group, said: "There is urgent demand among recruiters and job seekers. The livestreaming event brought them together and offered a wealth of information, which is why it attracted so much attention."
Xin said livestreaming offers job seekers more opportunities and choices while saving them traveling costs. Recruiters share the information provided by applicants nationwide, which improves efficiency.
In January, Kuaishou started to develop livestreaming sessions aimed at blue-collar workers, who have long had only limited access to recruitment advertisements. According to the platform, many such workers just take whatever job they can, but later have to resign if it isn't "a good fit".
As the supply of blue-collar workers fell, employers faced a labor shortage during the peak season.
Livestreaming offers detailed information to help job seekers make the right choice, while the reduced recruitment outlay helps cut overall labor costs for companies, Kuaishou said.
It added that recruiters must submit their business licenses, human resources service licenses and other material before using the platform to recruit through livestreaming. Netizens can report to the platform any fake information released by hosts of such broadcasts.