Job seekers and recruiters benefit from livestreaming
Share - WeChat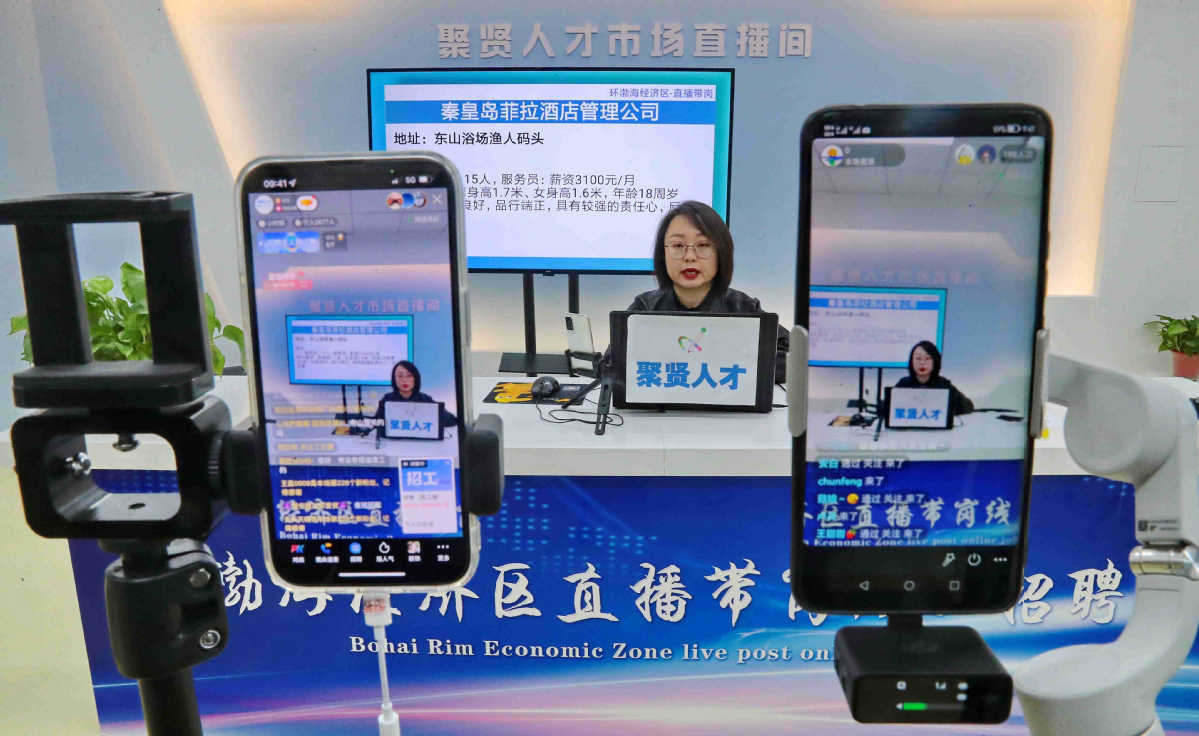 Severe challenges
Ji Gang, global partner at consultancy Roland Berger, said that as pressure from economic headwinds and repeated outbreaks of COVID-19 have posed severe challenges to the employment market, the use of digital tools such as livestreaming assists graduates to contact employers, and helps stabilize employment.
Elianda, a financial services provider in Beijing, plans to recruit about 60 employees this year, mainly for software development-a similar number to last year.
The company organized livestreaming sessions on Zhaopin in August last year and again in May. Kou Xiaxia, director of Elianda's human resources department, said about 2,000 people watched each broadcast, with four finally joining the company.
She added that online interviews offer more efficiency and avoid the risk of infection from COVID-19. "Although many candidates fail to meet our demands, with the advance of technology, we will be able to find the right personnel more quickly, and more people will get to know about our company," Kou added.
The pandemic posed a serious recruitment problem for satellite service provider Beijing ZeroG Space Technology.
Yin Yin, the company's deputy general manager, said that by the end of June it had recruited less than 20 percent of the employees it needed. It plans to recruit about 60 people, 25 percent of them university graduates.
The company staged a total of three livestreaming sessions in May and June, but failed to attract the researchers it was looking for. Yin said the company, which is expanding, has significant demand for talent, and it will not lay off employees.
He said he no longer has to travel the country collecting resumes at job fairs, adding, "Online interviews are just as effective as face-to-face ones and they save a lot of expense."
Dong Shupeng, campus recruitment manager at real estate agency Yuanxingdichan, said that as most universities have closed their doors to outsiders due to efforts to control COVID-19, the company had to stop hosting corporate promotional conferences on campuses, making it difficult to recruit the 200 new employees it needs this year.
To help solve the problem, it staged seven livestreaming sessions, with each one receiving more than 800 views. After selecting resumes, the company contacts applicants and stages online interviews.
Dong said 30 new employees have been recruited this year through livestreaming. He suggested that more vocational counselors at universities take part in these broadcasts to promote employment, as students tend to have more trust in their teachers and are more willing to find jobs in this way.