Making page-turners
By Yang Feiyue | China Daily | Updated: 2022-08-10 07:51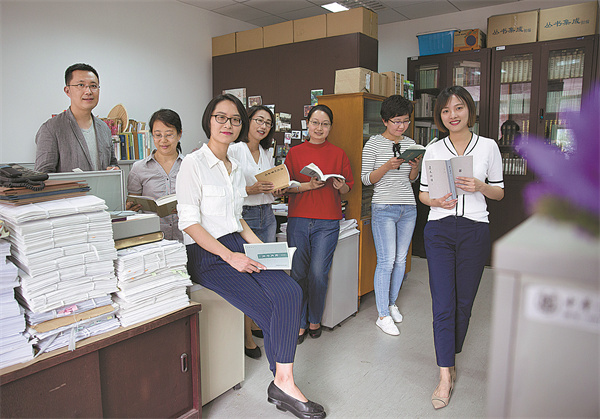 Hu Ke has had her nose buried in books for more than a decade. The 35-year-old Beijing resident collates scholarly interpretations of ancient manuscripts, peruses such content for punctuation needs with a fine-toothed comb and ensures a lucid style for unhindered public understanding.
A member of the editorial staff in the history division of the Zhonghua Book Company, one of the country's oldest publishing houses dedicated to Chinese classical texts, Hu has been collating tomes sourced from the ancient times since 2011. She may look like a college student in a studious pair of glasses, but she's a thorough and conscientious "blue-penciler" who fits the meticulous nature of her job to a T.
"Most ancient books were originally in the form of manuscripts. Since they have been passed down for generations, they are prone to discrepancies. Also, ancient texts had no punctuation marks or paragraphs, which can often make them unintelligible to the general masses," Hu says.
Hence, collating manuscripts along with their modern interpretations, while retaining the veracity of their content, is of utmost importance to help scholars who write academic papers and anyone who is keen to understand China's history. Hu and her colleagues bridge the gap.
To review the draft by an author who has studied an ancient book is the team's primary duty. "We need to ensure the author concerned has done a thorough job, including studying various manuscripts of the book and covering all the merits in them," Hu says.