Meddling undermines US' global credibility, analysts say
By JAN YUMUL,XU WEIWEI and SERGIO HELD in Bogota, Colombia | China Daily | Updated: 2022-08-11 07:15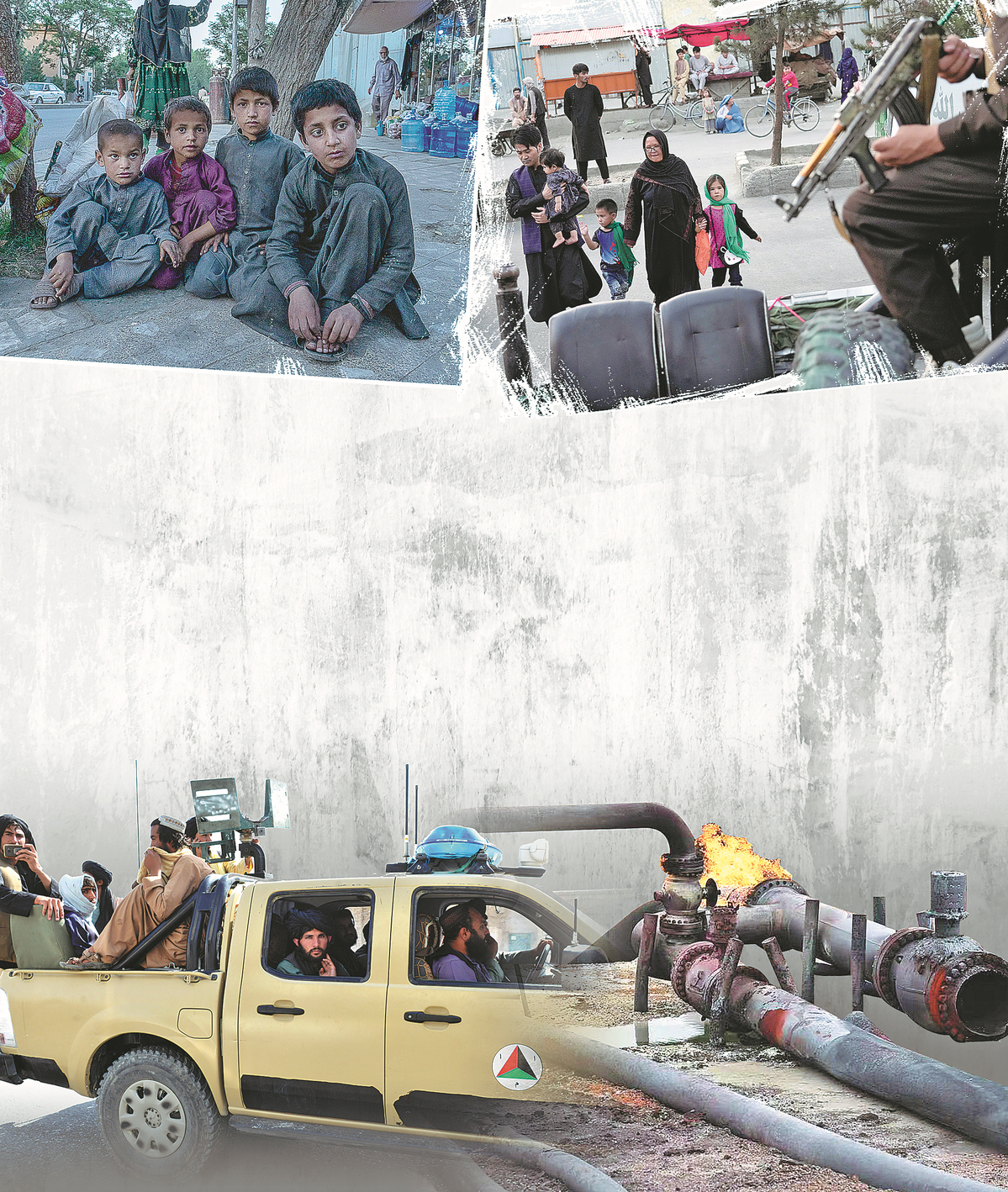 Washington urged to stop interfering in other countries' affairs
Constant meddling by the United States in the domestic affairs of other countries, which disregards the UN's principle of noninterference, is undermining Washington's credibility on the world stage, according to analysts.
Although the US may often manage to avoid its liabilities, they said it should learn from history and stop the practice, as it frequently leads to tragic outcomes, including humanitarian disasters.
Last month, former US president Donald Trump's national security adviser John Bolton casually admitted in an interview with CNN that he helped plan coups overseas-citing Venezuela as an example.
In 2019, Bolton publicly supported Venezuelan opposition leader Juan Guaido, who was calling for military support to oust the elected President Nicolas Maduro, who has accused the US of trying to orchestrate a coup against him. Bolton said blatantly that the US would continue with such practices.
Evo Morales, former president of Bolivia, tweeted soon afterward that Bolton's remarks showed that the US was "the worst enemy of democracy and life".
David Castrillon, a research professor at Externado University of Colombia, said, "Unfortunately, we see a recurring pattern of the US government interfering in the domestic affairs of other countries when it deems it convenient."
He said that since the declaration of the Monroe Doctrine two centuries ago, the US' record of intervention in the region is "long and painful". Castrillon cited ongoing colonial practices in Puerto Rico, the invasions of Grenada and Panama, support for coups in Chile and Bolivia, and the continuing embargo of the Cuban economy as being part of a "grim record".
According to the National Archives Museum in Washington, the Monroe Doctrine was a policy put forward by US President James Monroe in his seventh annual message to Congress on Dec 2, 1823, when he said European powers were "obligated to respect the Western Hemisphere as the United States' sphere of interest".
In 2019, The Associated Press reported that since Monroe announced the doctrine, the US "has involved itself in the daily affairs of nations across Latin America", often on behalf of North American commercial interests, or to support right-leaning forces against leftist leaders.
The report listed some of the most notable US interventions in Latin America, ranging from territorial invasions to occupations and regime changes orchestrated by the Central Intelligence Agency, or CIA.
The examples cited included the CIA-backed overthrow of Guatemalan President Jacobo Arbenz in 1954 and the 1961 US-backed Bay of Pigs invasion, which failed to overthrow Soviet-backed Cuban leader Fidel Castro. The report said Washington continued to launch attempts to assassinate Castro and dislodge his government.
In 1964, Brazilian President Joao Goulart was overthrown in a US-backed coup which installed a military government that held power until the 1980s, while in 1989, the US invaded Panama to oust de facto leader General Manuel Noriega, with whom it had a complicated relationship.