Exports can keep winning ways in second half
China Daily | Updated: 2022-08-11 08:01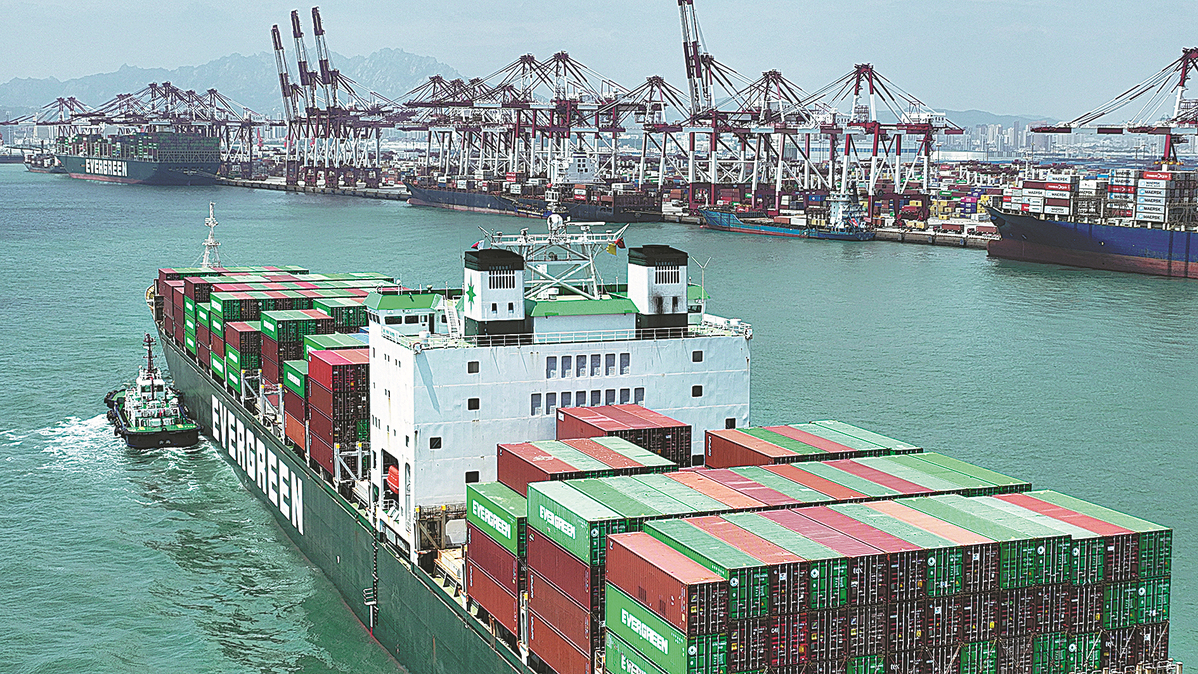 In the first seven months of this year, China's foreign trade was 23.6 trillion yuan ($3.49 trillion), up 10.4 percent from the same period last year. July's trade figures were significantly better than market expectations, with exports up 23.9 percent and imports up 7.4 percent. The trade surplus in July reached 682.69 billion yuan, up 90.9 percent.
It can be said that the negative impact of the COVID-19 epidemic on foreign trade has been basically eliminated. The Yangtze River Delta, Pearl River Delta, Northeast China and other regions hit hard in the last wave of novel coronavirus outbreaks all saw a rapid recovery of foreign trade last month.
The Association of Southeast Asian Nations, the European Union and the United States were China's three largest trade partners. Their trade with China surged 13.2 percent, 8.9 percent and 11.8 percent year-on-year respectively from January to July. The relatively rapid growth of China's imports and exports with all its major trading partners indicates that the global competitiveness of China's manufacturing industry is still strong and its position as the world's largest exporter is still stable.
Notably, exports of mechanical and electrical products and labor-intensive products both achieved double-digit growth, indicating that China's manufacturing industry has not lost ground to other emerging market economies.
However, the low growth in imports shows the recovery of domestic demand remains weak. Since the beginning of this year, the growth rate of China's imports has been significantly lower than that of exports.
In the second half of the year, external demand is likely to weaken amid high global inflation and the prospect of a slowdown in economic growth in major economies. And with the Fed and other major central banks raising interest rates sharply, the price of commodities and key traded goods will tend to fall from their high levels, and the effect of price factors in boosting China's exports will also diminish.
However, even though the high growth rate of Chinese exports may slow down somewhat, exports are still expected to maintain a relatively good growth momentum given the competitiveness of China's manufacturing industries and the potential of recovering domestic demand, while the exchange rate factor is also expected to provide some support to exports.