Russia hits back at 'provocative' move
China Daily | Updated: 2022-08-11 09:08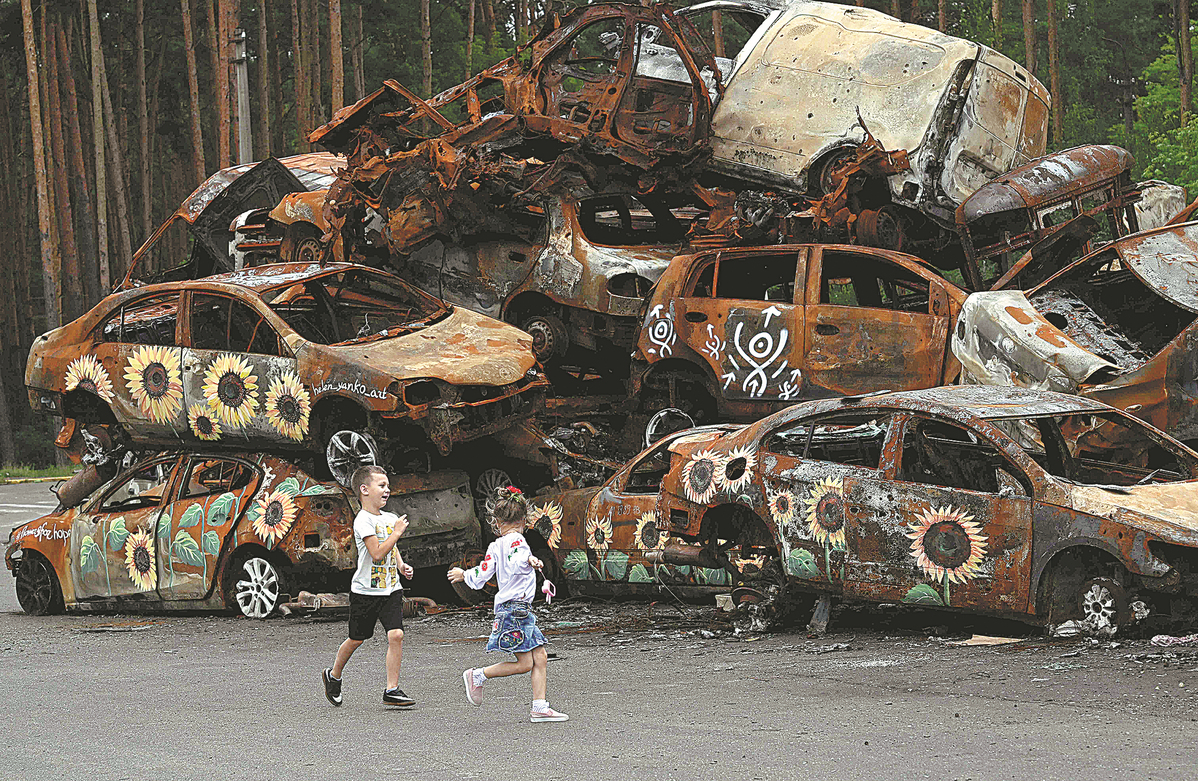 MOSCOW-A senior Russian diplomat said on Tuesday that a decision by Moscow to declare a freeze on US inspections of its nuclear arsenals under a key arms control treaty was triggered by Washington's push for a quick visit by inspectors.
In comments released by the Foreign Ministry, Deputy Foreign Minister Sergey Ryabkov said the United States called for the inspection, under the New START nuclear arms reduction pact, knowing that it would not let Russia carry out reciprocal inspections.
Ryabkov's comments came amid the increased flow of arms for Ukraine from Western countries, with stepped-up US support announced on Tuesday.
Russia had said on Monday that it would not allow its weapons to be inspected under the treaty for now because of travel restrictions imposed by Washington and its allies.
Ryabkov said the US announcement of an inspection on Russian territory delivered to Moscow while a Nuclear Non-Proliferation Treaty review conference was underway, had been the trigger for Russia to withdraw its cooperation.
"In the current circumstances, such a move looked like an outright provocation," he said.
He said Russia had believed the US wanted to work out a way to maintain two-way verification efforts despite the difficulties created by US sanctions and travel restrictions imposed in response to Moscow's "special military operation" in Ukraine.
The New START treaty, signed in 2010, limits the US and Russia to no more than 1,550 deployed nuclear warheads and 700 deployed missiles and bombers, and envisages sweeping on-site inspections to verify compliance.
US President Joe Biden said on Aug 1 that his administration was ready to "expeditiously" negotiate a framework to replace New START, which is due to expire in 2026, if Moscow demonstrated its willingness to resume work on nuclear arms control.
On the additional military support for Ukraine, the US State Department has approved $89 million in assistance to help Ukraine equip and train 100 teams to clear land mines and unexploded ordnance for a year, an official said on Tuesday.
French President Emmanuel Macron and British Prime Minister Boris Johnson also reaffirmed their commitment to support Ukraine, the French presidential palace said on Tuesday.
Ukraine has received 50 Turkish-made Kirpi armored vehicles, Yuriy Mysyagin, deputy head of the Committee on National Security, Defense and Intelligence of Ukraine's legislature, said on Tuesday on Telegram.
Agencies via Xinhua