Pelosi's Taiwan trip a threat to regional stability
By Emilia Fernandez | chinadaily.com.cn | Updated: 2022-08-11 15:33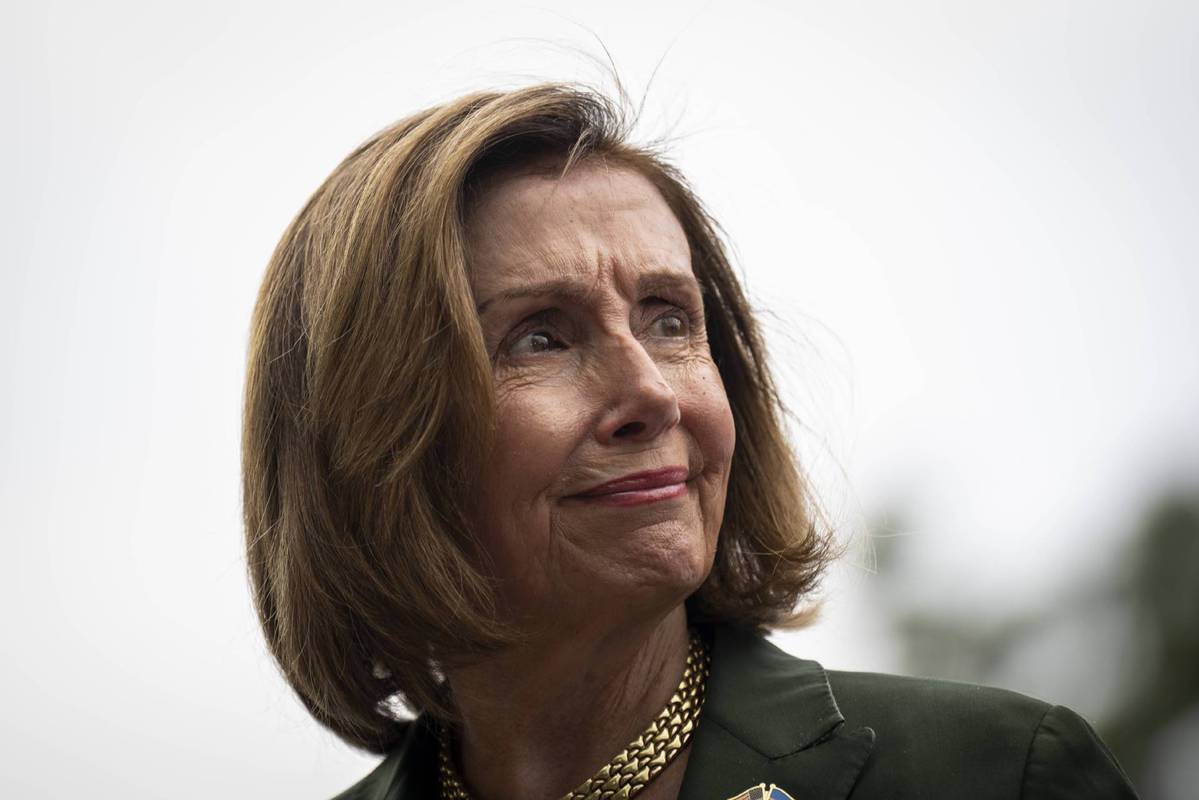 Recently, US House of Representatives Speaker Nancy Pelosi's controversial trip to Taiwan sparked a new round of tension between China and the US, which may spiral out of control if not addressed properly.
Through this visit, the US actually added fuel to the fire to create another crisis. This provocative tour should not be viewed as any separate incident, rather as a part of the US' longstanding plan to divide and destabilize Asia. Part of this plan has already been observed by Asians in recent times through US-led QUAD, IPS and IPEF etc.
There are four possible reasons behind making such a dangerous decision by the White House.
First, since coming to the power, Joe Biden has failed to make notable achievements in internal affairs and meet people's expectations. As the midterm elections are imminent, Democrats need to regain their popularity. In the US, external conflicts and wars are the most effective tools to shift focus from internal crisis and to ensure internal unity. That is why the current regime wants to play the "Taiwan Card" to cover up its internal failures by shifting peoples' attention.
Second, from Barack Obama's pivot to Asia, to Trump's Indo-Pacific Strategy, then to Biden's Indo-Pacific Economic Framework, the US has been adopting all the possible ways to contain China. Failure in generating effective results in the previous measures made Washington use Taipei as a "trump card" while ultimately leading the island towards a dead end.
Third, the US may be trying to switch global attention from the Ukraine crisis where this so-called global leader and the West failed to bring any peaceful solution.
Fourth, Pelosi's personal interest, i.e. securing political legacy, might have motivated her in deciding on such an injudicious visit.
The Taiwan question is considered the most sensitive concern in Sino-US relations. On this question, tensions have been escalating lately as Pelosi, the second in line to the US presidency, visited Taipei despite strong opposition from Beijing. Undoubtedly, this controversial tour is a breach of the White House's commitment not to support "Taiwan independence", their support for the "one-China principle" and the provisions of the three China-US joint communiqués. Also, it is a violation of the United Nations General Assembly (UNGA) Resolution 2758 of 1971.
Beijing always values peace and stability across the Taiwan Straits and has been making utmost efforts for peaceful reunification. However, the new round of tension triggered by this reckless visit forced China to ratchet up countermeasures ranging from military exercises to diplomatic maneuvers to economic sanctions. As China considers this tour as a serious provocation and a violation to China's sovereignty and territorial integrity, it has declared to tackle any internal separatist group or external interfering forces trying to jeopardize its security and core national interests.
Nancy Pelosi's self-serving Taiwan visit will cause a huge setback for the political foundation of the China-US ties. This troublesome visit testifies the worst diplomatic blunder made by the US in recent times and portrays the US as the biggest saboteur of regional stability. Apart from changing the so-called status quo over the Taiwan Straits, this visit clearly transmitted a signal of further deterioration in the already weak political credibility between Beijing and Washington. Like a "political god of plague", Pelosi didn't do any good to the region except bring risks, complicate the situation and intensify tensions.
As the US is intentionally putting its most important foreign relations at risk, there must be a hidden motive which is to make this region an arena for major power politics. This will ultimately destabilize Asia and subsequently the rest of the world, which we have already learnt from the Ukraine conflict. This is why China should not react in a way that the US wants it to, rather focus on its long-term strategic determination, reunification of the Chinese mainland and Taiwan, to transform its agenda into a new normal for the Straits.
The author is a security and political analyst with a focus on South Asian geopolitics, a PhD researcher at the University of Lucerne, Switzerland.
The opinions expressed here are those of the writer and do not necessarily represent the views of China Daily and China Daily website.
If you have a specific expertise, or would like to share your thought about our stories, then send us your writings at opinion@chinadaily.com.cn, and comment@chinadaily.com.cn.