50 feared dead after migrant boat sinks near Greece, 29 are rescued
By JONATHAN POWELL in London | China Daily Global | Updated: 2022-08-12 09:30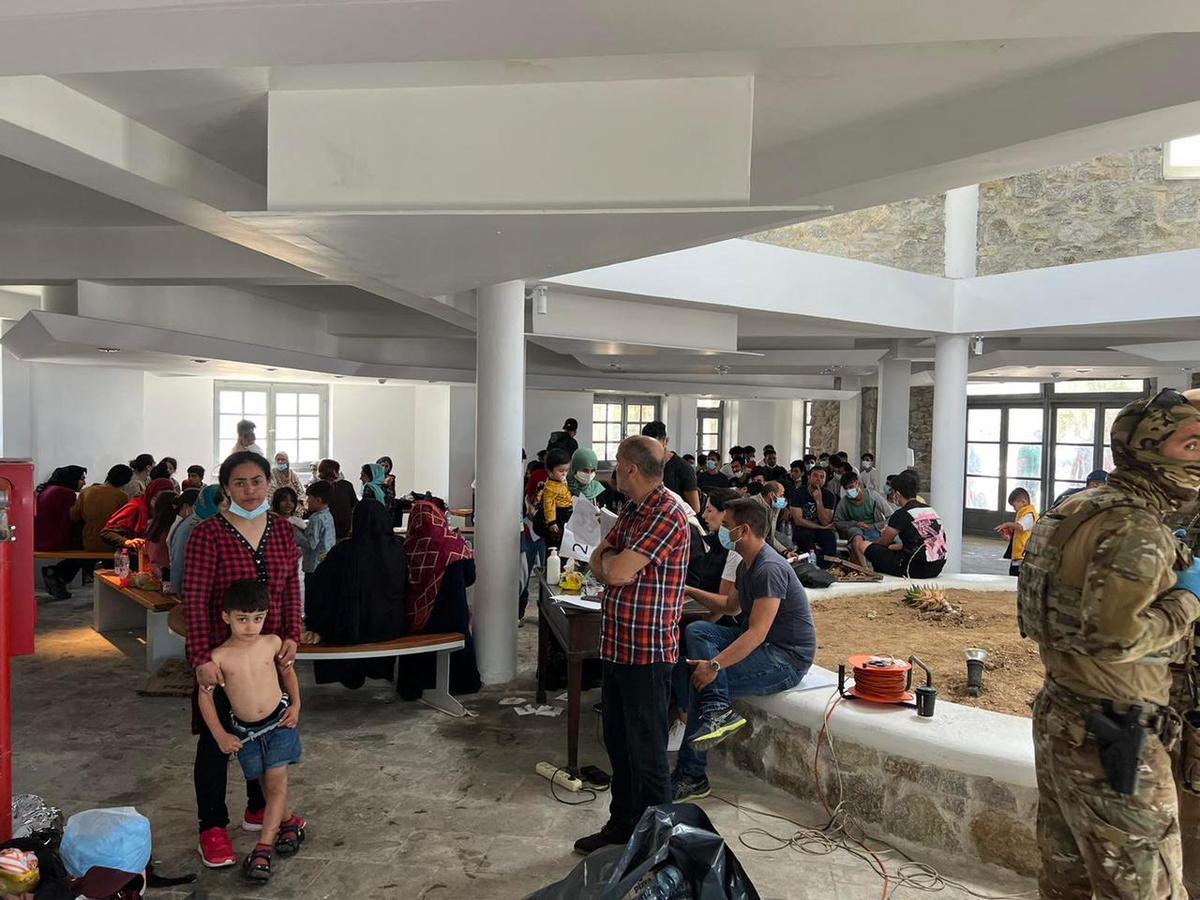 Some 50 people are feared to have died after a migrant boat sank off the coast of Greece while attempting to traverse choppy waters on a route to Italy from southern Turkey.
Greek authorities said that 29 men had been rescued from the Aegean Sea off the coast of Kaparthos, but no progress had been made in a search for 50 still missing by late Wednesday, reported The Guardian.
"There were around 80 people on board, according to the 29 men who were rescued in the area at around 5am," a coast guard official said. "Up to 50 people are still missing."
A coast guard spokesperson said the boat had capsized and sunk in international waters, and that the search and rescue operation had begun in the early morning hours amid strong winds, reported Reuters.
The rescued migrants, said to be from Afghanistan, Iraq and Iran, told officials they had set sail from the Antalya area on the southern Turkish coast on route to Italy when they hit trouble during the night.
The Greek shipping minister, Ioannis Plakiotakis, said the search and rescue operation included the country's navy, air force, coast guard patrol boats, as well as commercial ships sailing in the southern Aegean at the time.
"Protecting human life is a daily concern and our absolute priority," Plakiotakis said in a statement. "In the last two years, in 145 search and rescue operations, more than 6,000 people have been saved."
Sixty-four people have died in the eastern Mediterranean since January, the International Organization for Migration says.
Greece was on the frontier of a European migration crisis in 2015, when nearly one million people fleeing conflicts in Syria, Iraq and Afghanistan arrived in the country, mainly via Turkey.
Attempted migrant entries had fallen since then, reported Reuters, though Greek authorities say they have recently seen an increase through the country's islands and land border with Turkey.
In June, the European Union accused member-state Greece of illegal pushbacks of migrant boats and of endangering lives.
Greek authorities have denied these accusations, and the center-right Athens government of Prime Minister Kyriakos Mitsotakis has described its policies on migrants as being "tough but fair", reported The Guardian.
The European Commission last month warned Greece that "violent and illegal deportations of migrants "must stop. Home Aff airs Commissioner Ylva Johansson noted that EU funds are "linked to EU fundamental rights being correctly applied".
Turkey has also been criticized for not doing enough to prevent people departing from its territory, despite a 2016 agreement with the EU that it would do so, in return for 6 billion euros ($6.13 billion) in EU funds.
At the end of June, the EU urged the Ankara government to halt "violent and illegal expulsions "from Turkey.