China's trade in services beats pre-pandemic level in scale
By Zhao Shiyue | chinadaily.com.cn | Updated: 2022-08-12 14:06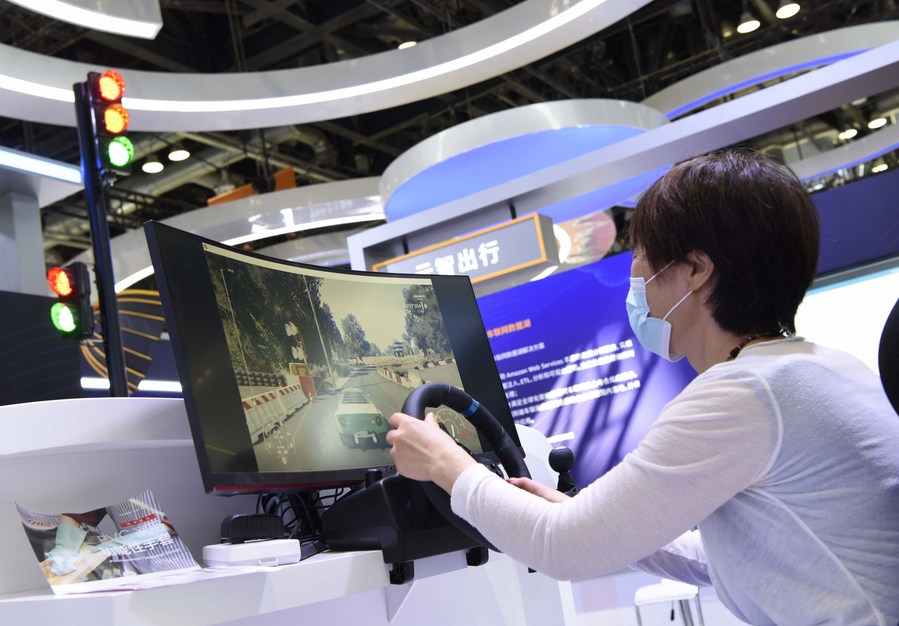 The overall scale of China's trade in services sector has exceeded the pre-pandemic levels, and the trade deficit has further narrowed, said Wang Chunying, deputy head and spokeswoman of State Administration of Foreign Exchange, at a news conference in Beijing.
Since the beginning of this year, the expenditure and revenue in service trade sector have both posted positive growth, with the sector's international competitiveness improving, said Wang.
The revenue increase is mainly due to the export expansion in transportation, computing information and other business services.
China's transportation service sector has witnessed rapid growth since the second half of 2020, thanks to the skyrocketing transportation prices. From January to June this year, the trade deficit reached $2.2 billion, down 89 percent year-on-year.
In international cargo transportation, the trade deficit fell from $10.2 billion in the first half of last year to $5 billion this year, indicating that China's international trade shipping capacity is stronger than others, said Ying Xiwen, a senior researcher at China Minsheng Bank.
As the country actively promotes the digital transformation of manufacturing industry, the telecommunication, computing and service information sector have developed quickly, with trade surplus hitting $9.1 billion, injecting new momentum to China's trade in services sector.
Official statistics showed that the service trade deficit of China reached $37.8 billion in the first half, dropping 30 percent year-on-year. The trade deficit in tourism increased 31 percent to $51.9 billion, mainly due to the expenditure recovery in overseas studies.
The intellectual property rights royalties posted $15.9 billion in trade deficit, reaching the same level as that of 2021. As China further expanded international cooperation in the sector, the IPR royalties saw both expenditures and revenues registering positive growth.