XGIMI releases groundbreaking new projector
By Cheng Yu | chinadaily.com.cn | Updated: 2022-08-12 17:32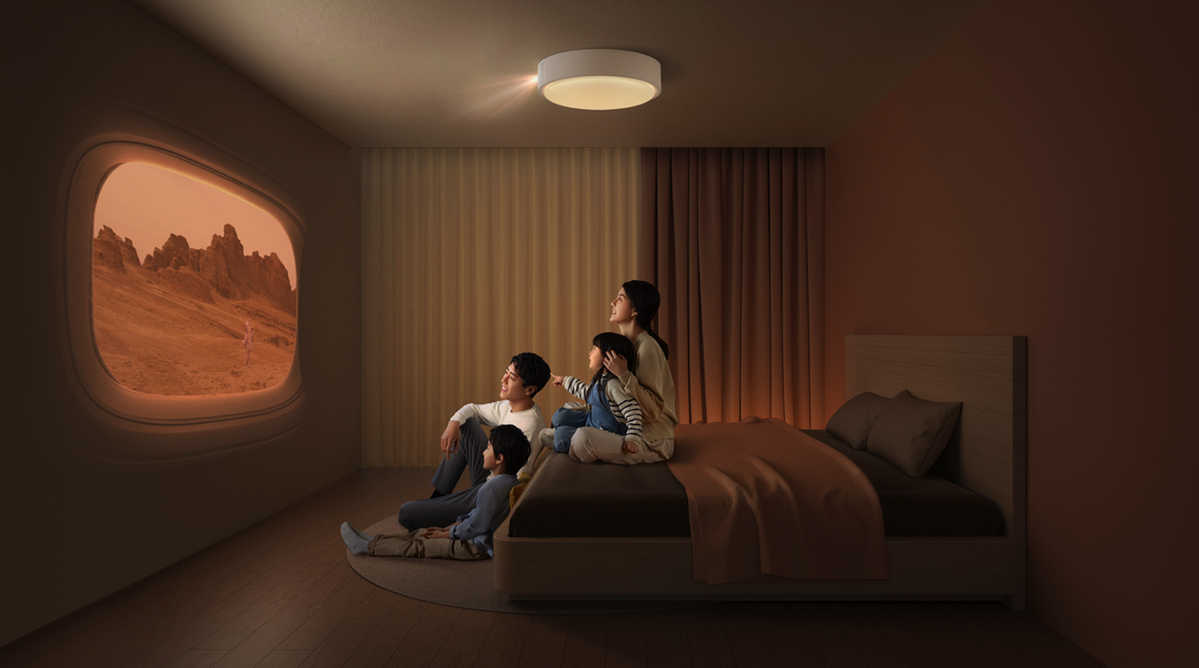 Chinese smart projector company XGIMI launched a ceiling light with a built-in projector and speaker, which industry experts say has reinvented the form of the projector for local consumers.
The "three-in-one" smart projection lamp, priced at 7,999 yuan ($1,187), serves as an illumination device, a speaker and a projector with high-resolution images.
While the previous projectors occupied space with the possibility that the projection could have been affected by people walking past, the new device solves such nuisances.
The company first launched similar products in Japan, a market that boasts many world-famous tech brands, including gaming leader Nintendo, which released the Nintendo Switch in 2018.
Compared with the Japanese version, the newly-launched device improves overall performance including luminance and voice.