A voice held in high esteem
By Chen Nan | China Daily | Updated: 2022-08-13 11:08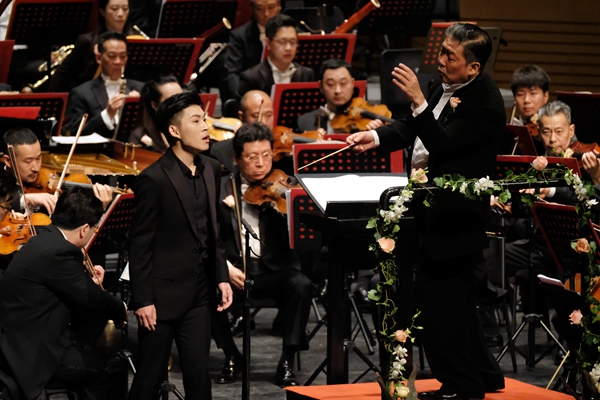 A countertenor is a male singer who can sing as high as a soprano or mezzosoprano. One of the two questions that Liu is often asked is "do you sing female parts?" and "how high do you go?" When people hear falsetto or countertenor, they assume it is from a female singer.
Liu says that there is always a misconception that it is imitating a female voice.
Countertenor, or high tenor, requires special skills and techniques to sing a work composed specifically for this voice, in order to fully display the unique range and expressive power of this special tone. As the highest-pitched voice of a male vocalist, its timbre is unique, a mix of a true voice and a falsetto voice.
"Generally speaking, a countertenor's core range overlaps with mezzo-soprano and alto, but I am closer to soprano," says Liu, who has performed many dazzling coloratura and virtuoso pieces for castrati from the Baroque period, some spanning three octaves.
"Of course, modern composers have also written many works for the countertenor. Therefore, a repertoire of countertenor is very wide and expressive," he adds.
With his unique vocal range and technique, Liu can perform a diverse and a wide range of repertories such as Baroque, classical, impressionism and contemporary musical works, which are traditionally performed by female vocalists.
In 2017, a concert was held in Beijing Concert Hall to mark the 89th birthday of the famed Chinese coloratura soprano Sun Jiaxin. Liu performed a song titled California Shoreline for vocalist, harp and strings, specially written for him by Dong Kui, a female Chinese-American composer. The audience was astonished by his solid coloratura singing techniques.
In 2020, Liu returned to China with a hectic schedule. He performed during the closing concert of the Beijing Music Festival, commemorating the 20th anniversary of the China Philharmonic Orchestra.