Chinese automakers set sights on German market
By LI FUSHENG | China Daily | Updated: 2022-08-15 09:30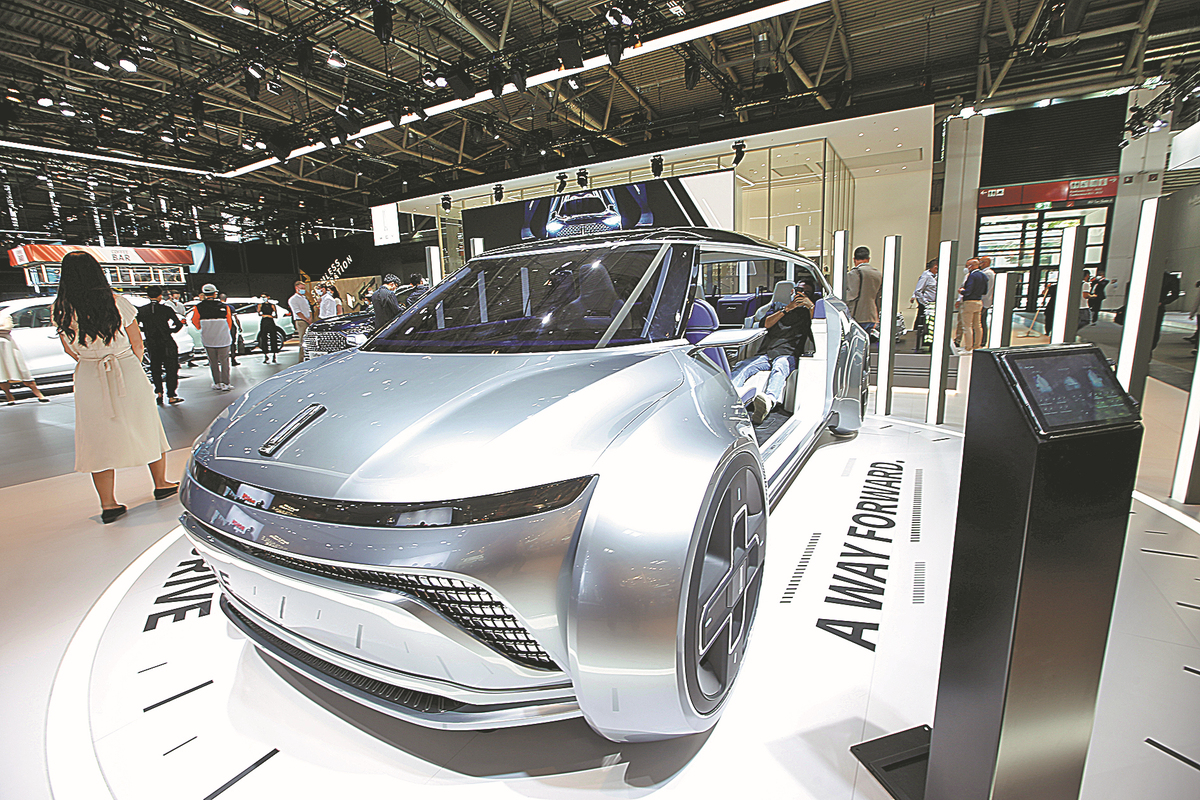 Chinese carmakers are expected to make forays into Germany, where the car was invented, later this year, leveraging their competitive edge in new energy vehicle models.
Great Wall Motors said last week it will start to deliver vehicles in the European country in the fourth quarter this year.
One is a plug-in hybrid under its premium brand Wey and the other is an electric sedan under the Ora marque, said the carmaker.
"This means we will redefine the premium and NEV market in Europe," said Great Wall Motors.
The company entered into a strategic partnership last week with Emil Frey, the largest car dealer group in Europe, to help distribute vehicles, beginning in Germany.
Meng Xiangjun, head of Great Wall Motors' European operations, called the deal with Emil Frey "a milestone" on its entry into the European market.
"It will help us better explore the market and enable customers to experience our products and services as soon as possible," said Meng.
Wolfgang Kopplin, a member of Emil Frey Group's management team, told reporters that he was impressed by the technical maturity and quality of GWM's products when the two companies first discussed the possibility of cooperation in early 2020.
"At the 2021 Munich Auto Show, GWM's vehicles were considered to be very innovative and attractive," said Kopplin.
GWM first unveiled its plans to explore the European market at the Munich show last year. Later that year, it opened its European headquarters in Munich.
New York-listed Chinese electric vehicle startup Nio is expanding its presence in Germany later this year as well. It entered the European market in 2021, with Norway as its first stop.
The startup is building a power product plant in Hungary, which is expected to be operational in September, to help facilitate its expansion in Europe.
Cui Dongshu, secretary-general of the China Passenger Car Association, said China-made NEVs are gaining growing acceptance in overseas markets, and their manufacturers' expanding after-sales service networks are expected to boost the vehicles' reputation.
The plant, covering an area of about 10,000 square meters, will serve as a production, service and R&D center for Nio's power products including battery-swapping stations in Europe.
Battery-swapping stations enable EVs to get their empty battery packs replaced with full ones in minutes, much faster than getting them charged. Nio has built over 1,000 such stations in China.
"The operation of the plant will add further momentum to the construction of battery swap stations in these countries, providing a solid foundation for local battery swapping and charging services," the company said.
Data from Berlin-based Schmidt Automotive Research shows that 16 percent of the 1.2 million EVs sold in Western Europe in 2021 were imported from China.
It expects the number of Chinese brands selling EVs in Europe to reach double digits this year alone.
Last month, in his last interview as head of Volkswagen Group China, Stephan Woellenstein said China will lead the auto industry for the coming 10 to 20 years globally as the sector is growing electric and smart.
Europe set the benchmark in the age of gasoline vehicles but unfortunately it can no longer do so in the age of EVs, said Woellenstein.