Chinese singer Gong Linna performs to mark solar terms
By Chen Nan | chinadaily.com.cn | Updated: 2022-08-15 11:16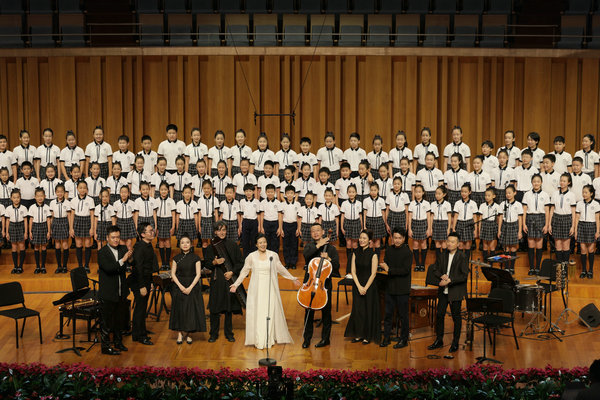 Chinese singer Gong Linna held a concert at the National Center for the Performing Arts in Beijing on Aug 10.
Titled Choral Concert of 24 Solar Terms and Ancient Poetry, the event featured Gong performing with GongLuo New Art Ensemble and Beijing Angels Chorus.
They performed songs written for China's 24 solar terms with a combination of traditional Chinese poems, such as Grain Rain: A Life in Mist and Rain, Summer Solstice: The Paddy Scent Tells of a Bumper Year and Start of Autumn: Journey of a Youth, all composed by Gong's husband, German songwriter Robert Zollitsch.
China's 24 solar terms, which is the system ancient Chinese people relied on to keep pace with the change of seasons while farming and keeping daily routines, was inscribed in UNESCO's World Heritage List in 2016.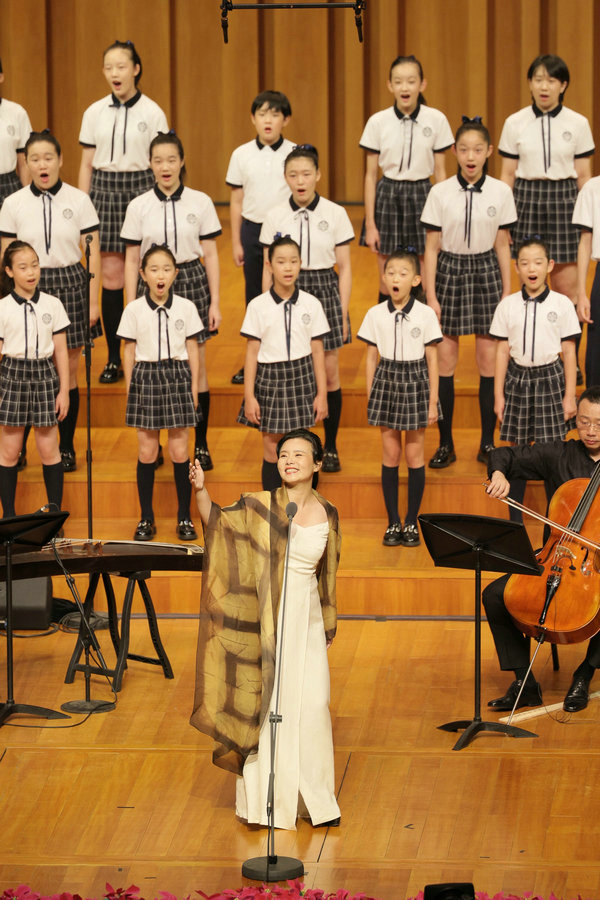 Since 2017, Gong and Zollitsch have been releasing new songs on each solar term day with lyrics adapted from ancient Chinese poems. From spring, summer, autumn to winter, the songs display the charm of the traditional Chinese culture and record the passage of time.
Since 2019, she has toured nationwide with over 30 concerts of singing those songs, receiving warm feedback from the audience.
Her band, GongLuo New Art Ensemble, a combination of Chinese and Western musical instruments, features young Chinese musicians, including sheng player Nie Yunlei, percussionist Li Shang, and cellist Zhang Naiwen.
Gong's concert is part of the ongoing annual NCPA August Chorus Festival, which runs from Aug 6 to 26. Six choirs, including NCPA Chorus, China National Symphony Orchestra Chorus, Beijing Philharmonic Choir and China National Opera House, will be featured during the festival.