One millionth Shanghai-made Tesla rolls off assembly line
chinadaily.com.cn | Updated: 2022-08-15 14:41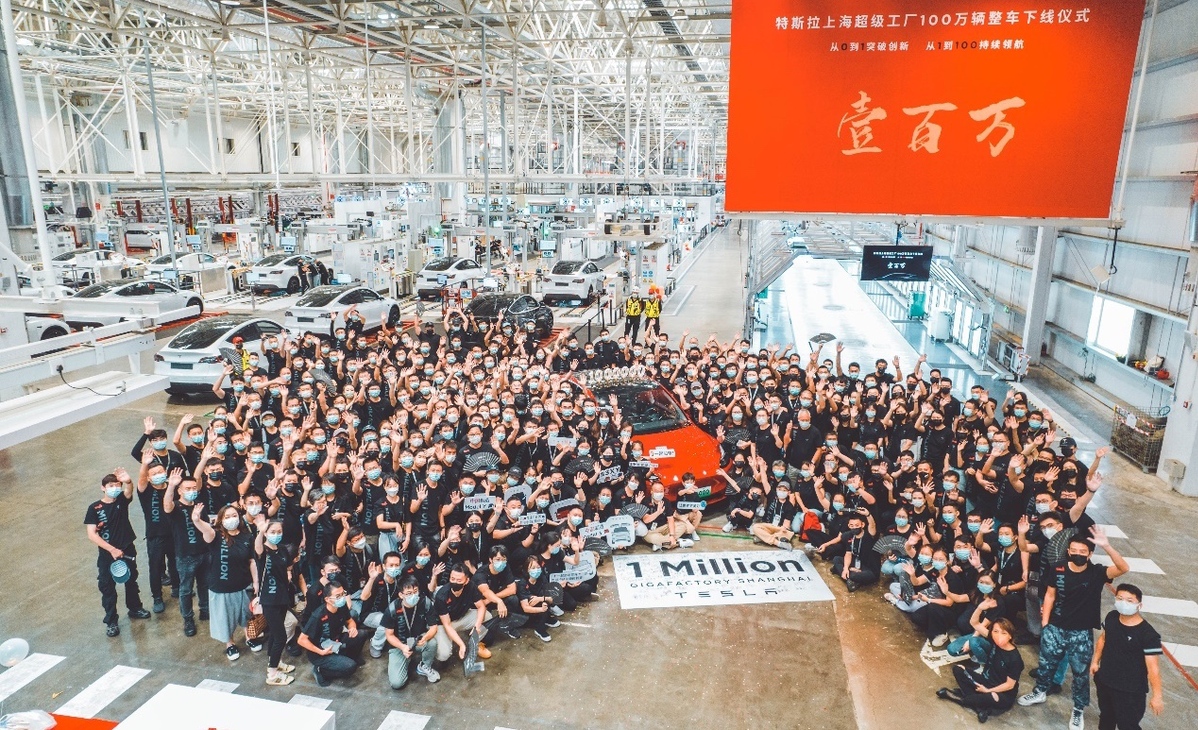 The 1 millionth China-made Tesla rolled off the assembly line at its Shanghai plant on Saturday, which means the facility has produced around one third of all vehicles the US carmaker has sold across the world.
The carmaker said the Shanghai facility is "the most efficient" one of its global production network.
Construction on the plant, Tesla's first overseas facility, in January 2019 and the first China-made Tesla, a Model 3 sedan, rolled off its assembly line in November of that very year.
"Shanghai is hard to beat, I must say. Our Shanghai team is pretty awesome," said Tesla CEO Elon Musk at the company's shareholder conference in early August.
Tesla said over 95 percent of Shanghai-made Tesla vehicles' parts are purchased locally in China and almost all employees at the plant are Chinese.
The Shanghai plant now has a production capacity of 750,000 vehicles annually, as Tesla's largest manufacturing facility across the world.
Besides the Chinese market, the plant also produces vehicles for overseas markets including Europe and Australia.
In the first half this year, Tesla exported 97,182 Shanghai-made vehicles, accounting for 48 percent of total vehicle exports from China.