Harp summer camp nurtures interest in Chinese students
By Chen Nan | chinadaily.com.cn | Updated: 2022-08-15 15:52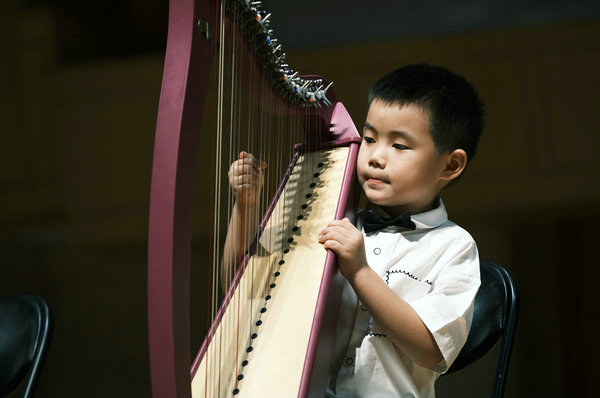 Over 40 students ages 4 to 50 from the harp summer camp of the Gateway to Arts Summer Festival performed at Forbidden City Concert Hall in Beijing on Aug 12, ending the four-day camp.
Students performed as soloists, duos and chamber music groups, featuring pieces adapted for harp, including the folk song Jasmine Flower.
According to harpist Wang Guan, artistic director and one of the teachers of the summer camp, three classes were held during the camp catering to students at different levels.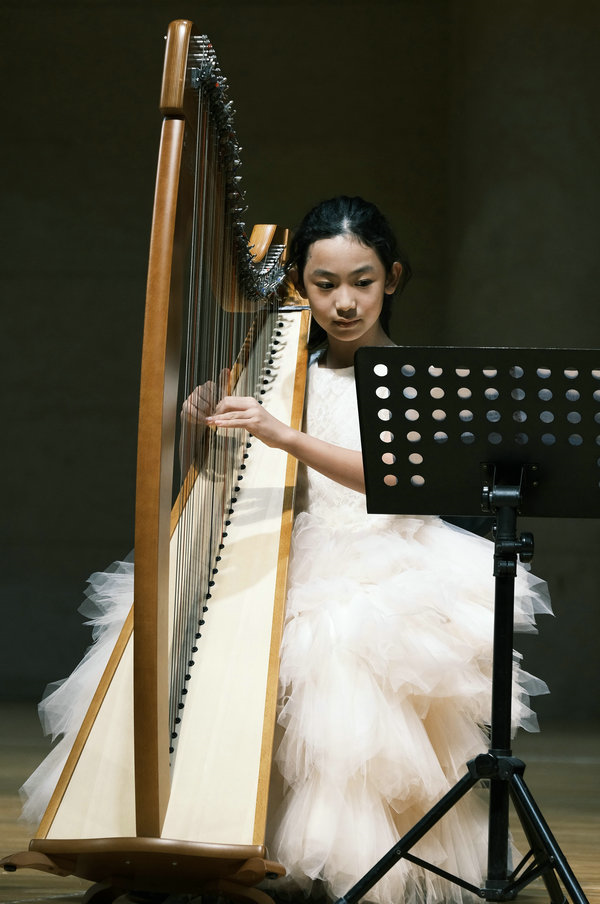 In 2011, Wang, who teaches at the Central Conservatory of Music in Beijing, launched a training program at the Forbidden City Concert Hall in Beijing during the annual Gateway to Arts Summer Festival. At the time there were only about 30 students and none of them knew anything about the instrument.
"The instrument is less well-known in China compared to other Western instruments such as the piano and violin. But I am glad to see more and more people came to the event to learn it. Some of the students return every year. Every summer vacation, we learn to play the harp together. We are like friends playing together, which is fun," Wang said.
In 2020, due to the coronavirus pandemic the summer camp was canceled and moved online. To Wang's surprise, it helped expand the fanbase for the instrument since many people didn't need to travel to Beijing to attend classes.