Expanded exports boost Indonesia's, Malaysia's COVID impact recovery
By PRIME SARMIENTO in Hong Kong | China Daily Global | Updated: 2022-08-16 09:17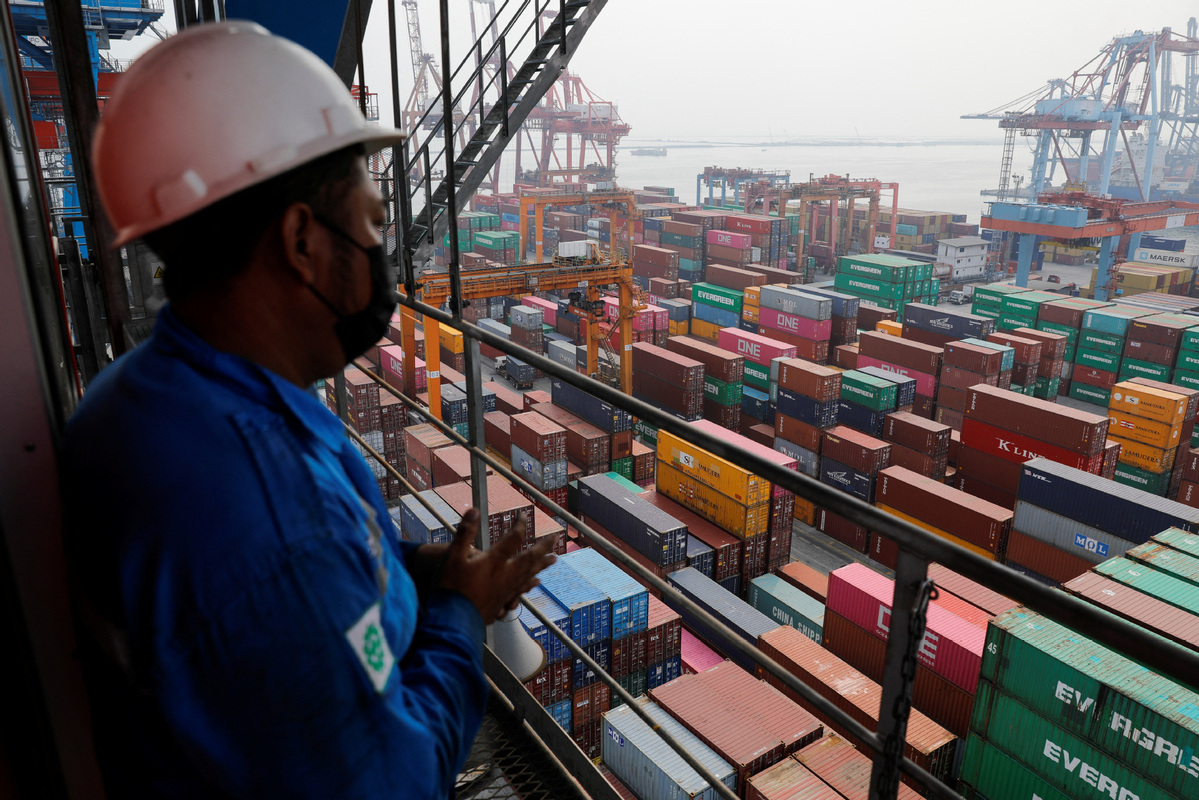 Amid rising global commodity prices, Indonesia and Malaysia have expanded their exports, which has helped with recovery from the impacts of the COVID-19 pandemic, according to analysts.
Indonesia, the biggest economy of the 10-nation Association of Southeast Asian Nations, recorded GDP growth of 5.44 percent year-on-year in the second quarter, while Malaysia's GDP rose by 8.9 percent in the same period.
"Indonesia and Malaysia are among the few in the region which are net exporters of commodities, including agricultural, oil and gas, minerals and metals," said Radhika Rao, senior vice-president and economist at Singapore's DBS Bank.
Rao told China Daily that while global uncertainties have posed strong headwinds, the rise in commodity prices has been a "key counterweight" that boosted second-quarter growth in the two major exporting economies.
Nicholas Mapa, senior economist at ING, said the "commodity price boom" has been stabilizing Indonesia's currency, the rupiah, and reducing interest rates amid the interest rate hikes of the United States. This, he said, has limited the "negative fallout associated with expensive imported food".
The Russia-Ukraine conflict, which has disrupted the global supply chain, brought mixed results to Indonesia and Malaysia. While their export revenues were up, both countries have also needed to contend with higher food prices, as they are both importers of wheat and corn.
For example, the two countries are exporters of palm oil. The surge in global vegetable oil prices, due to the tight sunflower oil supply from Ukraine, has raised Indonesian and Malaysian export revenues. The situation is the same regarding the two countries' exports of other commodities, including coal and natural gas.
Indonesia's exports in June surged more than 40 percent year-on-year to $26.09 billion, while Malaysia's exports expanded by 38.8 percent in June.
However, inflation, on the back of higher food prices, has reined in Indonesia's and Malaysia's growth prospects. Indonesia's inflation rose to a seven-year high of 4.94 percent in June, and Malaysia's inflation increased by 3.4 percent.
Wheat is widely used in Indonesia, where instant noodles are a staple, while Malaysia's poultry industry uses imported corn as feed.
The UN Food and Agriculture Organization said that the international prices of all the cereals represented in its Cereal Price Index fell in July, with global wheat prices, which fell by as much as 14.5 percent, leading the decline. Nevertheless, international wheat prices were still 24.8 percent above those of July last year, the FAO said.
Commodity prices remain elevated, according to Khor Yu Leng, regional economist at Singapore-based consultancy Segi Enam Advisors.
"Worried consumers have paid more for less, and recession fears have affected demand," Khor told China Daily. She said consumers will continue to have "food inflation worries" as they have to deal with higher grocery bills.
Rao, of DBS, said that high food costs are "beginning to reflect in (the Indonesian and Malaysian) economies' inflation prints". This is because food accounts for around 25 to 35 percent of the two countries' consumer price indexes.
The Indonesian government earlier banned palm oil exports to curb rising prices of cooking oil in the local market, and the Malaysian government has offered food subsidies and temporarily halted chicken exports to keep inflation at bay.
"Resumption in exports by Ukraine is a favorable development, but the impact on prices and availability is likely to entail some amount of gestation period, thus proving to have less of a calming impact on costs in the short term," Rao said.
prime@chinadailyapac.com