Students, expats learn about origins of China at new exhibition
By Lin Shujuan in Shanghai | chinadaily.com.cn | Updated: 2022-08-16 16:49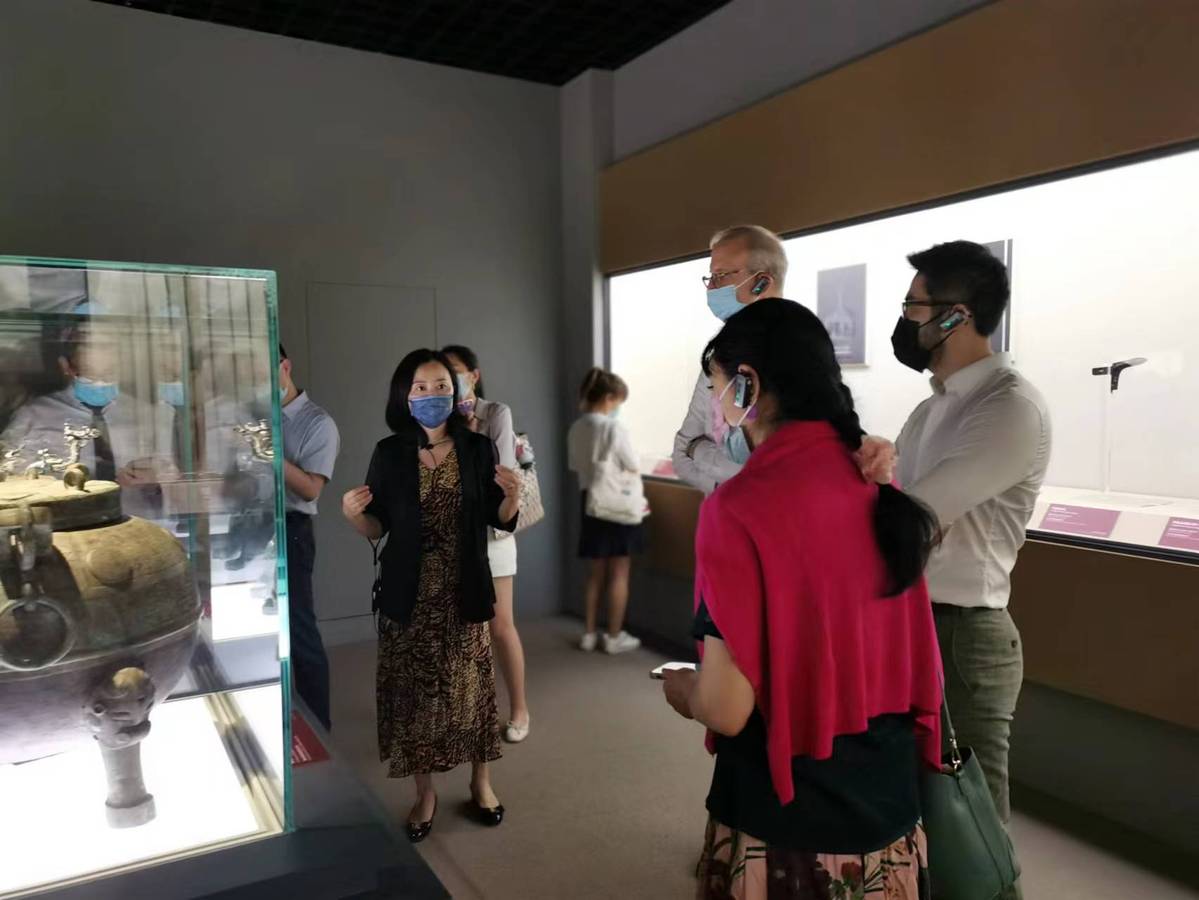 More than 40 students from six local universities and over 30 expats in Shanghai visited an ongoing exhibition to learn about the origins of Chinese civilization at the Shanghai Museum on Monday.
The exhibition, titled The Makings of China: the Civilizations of the Xia, Shang, and Zhou Dynasties, provides insights into the first three dynasties of recorded Chinese history.
Participants said the tour, which was organized by the Shanghai Information Office, has allowed them to gain a better understanding of Chinese culture and history.
A total of 314 cultural relics from more than 20 museums, archaeological institutions and research centers in Henan province, as well as discoveries from 89 archaeological sites across China, are on display. These relics date back to the Xia, Shang and Zhou dynasties (c. 2070 bc to 256 bc), which collectively initiated the evolution of Chinese civilization and formed the ethnic origins of China.
Mart Nusrat, an Australian lecturer, said that a set of ancient Chinese bells impressed him the most.
"Music is borderless. Everybody likes it," he said. "Here, you can see the wisdom of the Chinese nation 5,000 years ago."
Shi Jiayin, a sophomore of Shanghai Jiao Tong University, was amazed by the exquisite design and making of the artifacts on display.
"While browsing the relics in the museum, I thought that it is unbelievable ancient humans made these artifacts by hand," said Shi.
Isabella Szczukiewicz, a Poland student of Tongji University, and Oksana, a Russian dance teacher, said they were interested in finding out more about certain objects on display.
Chen Jie, vice curator of Shanghai Museum, said the museum is holding the exhibition to show how China took shape as an early state, as well as to establish a connection between the past and the present.
"We hope our foreign friends can also get to know more about Chinese history and civilization through this exhibition," said Chen.
Jin Mengyuan contributed to this story.