Lead star of Kunqu Opera
By Chen Nan | China Daily | Updated: 2022-08-17 07:48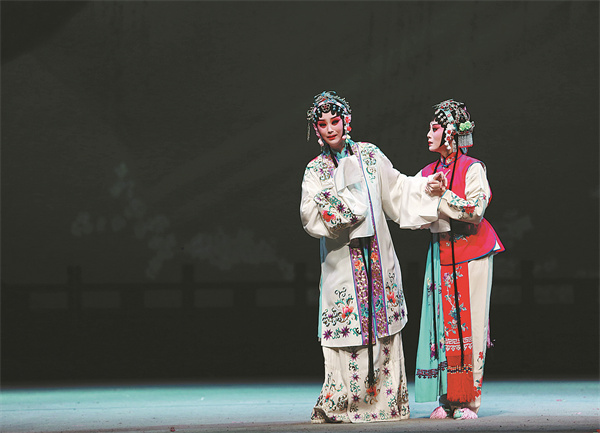 When she was 14, her dance teacher told her she had expressive eyes and an oval face, which were best suited for Kunqu Opera. Shao Tianshuai didn't pay much heed to the compliment until her mother persuaded her to give the opera a try.
Shao was preparing to study Chinese folk dance at Minzu University of China in Beijing when her mother said, "There are many who take up folk dance, but only a few learn Kunqu. You will be different and special."
In 2001, Shao auditioned for the Northern Kunqu Opera Theater in Beijing and came out with flying colors. The theater company is the only professional platform in northern China dedicated to Kunqu, an extant form of Chinese opera with a history of around 600 years.
The opera originated in Kunshan, a county-level city now governed by Suzhou, Jiangsu province, and is performed in the melodic Suzhou dialect. Kunqu, which combines singing, dancing and acting, was inscribed on the Representative List of the Intangible Culture Heritage of Humanity by UNESCO in 2001.
"This genre of opera was on the verge of decline and the theater only had a dozen performances a year before I auditioned there," says Shao, who was born and raised in Harbin, Northeast China's Heilongjiang province. "However, the UNESCO tag gave the art a fresh lease of life. The opera received government support and garnered the attention of young audiences."