Despite incentives, willingness to bear a third child still low
By YE ZIZHEN | China Daily | Updated: 2022-08-17 09:23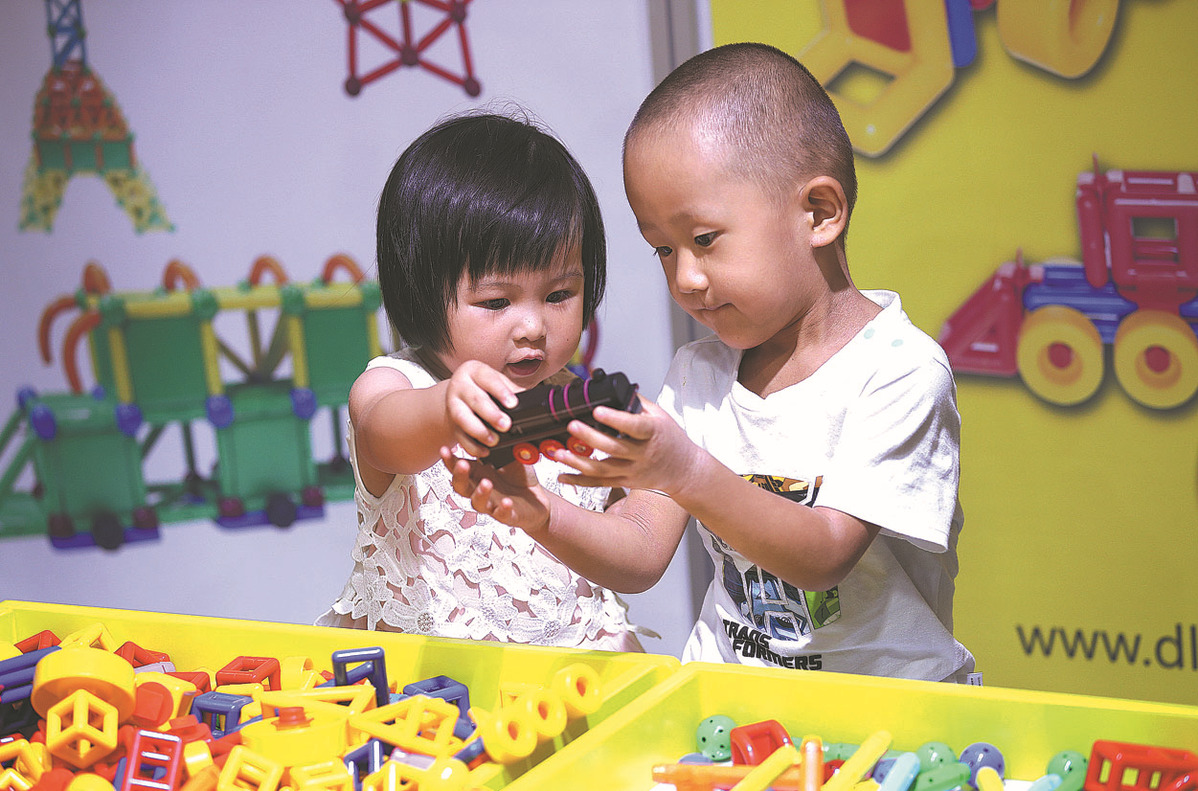 Gu Yu, a 32-year-old mother from Beijing, has been overwhelmed by her two children, even though she quit her job to care for them in 2018.
Preparing meals and washing dishes three times a day, playing with her 6-year-old daughter and 3-year-old son, showering them and studying with them, often leaves her feeling run off her feet.
"These all seem like mundane, piecemeal tasks, but they take a lot of time," she said.
Graduating from Sheffield University in the United Kingdom with a master's degree, Gu used to work at an internet company earning an annual income of 200,000 yuan ($29,700).
"I quit my job because it took up too much time and affected my relationship with my children," she said.
"I wanted a second child for a long time, but I don't want a third as that would require having an extra room and would be a struggle financially."
If she ever did raise a third child, Gu would need the support of her parents and parents-in-law, but she's reluctant to live with them.
Another major concern about having a third child is the lack of child care support.
"At the weekend, I already have trouble taking my two children to their special interest classes."
Gu is one of many parents with little willingness to have a third child.
Research carried out by the National Health Commission in 2021 revealed that Chinese women plan to have 1.64 children on average, compared with 1.73 in 2019 and 1.76 in 2017.
For women in their 20s and 30s, that figure was 1.48 and 1.54 respectively, lower than the national average.
Last May, a universal third-child policy was implemented in China. To encourage more births, governments have come up with policies covering maternity leave, child-raising subsidies, housing and childcare services.
The city government of Panzhihua in Sichuan province announced in July last year, that families with a second and third child would receive a 500 yuan monthly subsidy for each child until the age of 3.
In terms of housing, the government of Jiaxing in Zhejiang province announced in August, that families with a second or third child can buy newly built houses with a subsidy of 300 yuan per square meter, up to a maximum of 50,000 yuan. The policy runs to the end of this year.
Zhengzhou in Henan province announced that by the end of 2025, each residential community in the city will have a nursery.
Gu Yu, however, said the subsidies are like a drop in the ocean.
Earlier this month, in an article published in Qiushi Journal, the flagship magazine of the Communist Party of China Central Committee, the National Health Commission said negative population growth, fewer children and an aging population will be the new norm, and a low birthrate presents a major risk to balanced demographic development.
"Besides the economic cost of raising children, changing concepts about children and family among the younger generation underlie the low birthrate," said Yuan Xin, professor of demographics at Nankai University in Tianjin.
"We need to adapt to this new reality, and cope with the problem."
He said the effective design and implementation of supporting policies is important.
"The effects of policies to encourage more births will arrive slowly, and the birthrate will not improve in one or two years," he said.
"However, as long as we continue to encourage, the effects will be felt in the long term."