Erhu players harmonize for music competition
By Chen Nan | chinadaily.com.cn | Updated: 2022-08-17 11:13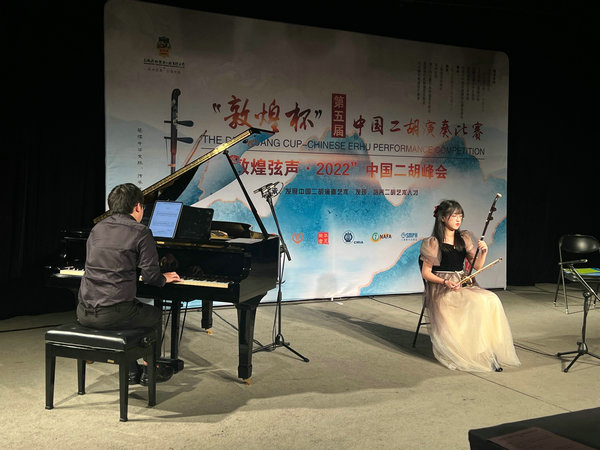 The Dunhuang Cup Chinese Erhu Performance Competition ended on Aug 12.
Launched in May, the competition attracted over 2,000 participants from around the world. Around 70 Chinese musicians from music schools and performing arts institutions from across the country were among the judging panel.
Eleven winners were awarded in the under 11's category in two main groups: professional erhu players and amateur erhu players.
In its fourth year, the competition gathered competitors from Japan, Singapore and North America.
Due to the coronavirus pandemic, some rounds of the competition were held online.
Six online concerts, forums and workshops were held during the event.
The Dunhuang Cup, first held in 2010 by the China Musical Instrument Association, is one of the best-known competitions for those who play traditional Chinese musical instruments. Its aim is to popularize such instruments among young Chinese music learners.
It is open to those who play the pipa, the erhu and the guzheng, and is held for each of the three instruments once every three years.