Duke Kunshan University welcomes class of 2026
By Zou Shuo | chinadaily.com.cn | Updated: 2022-08-17 19:42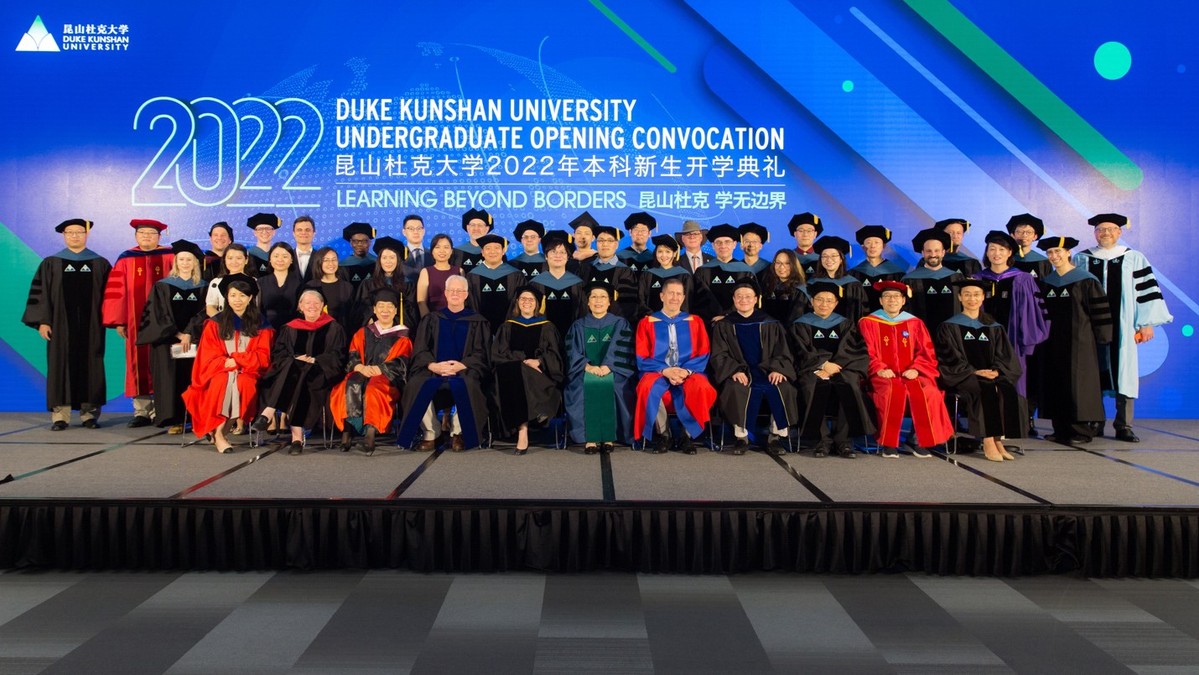 Duke Kunshan University in Jiangsu province welcomed more than 350 undergraduate students on Tuesday.
The university's class of 2026, its fifth undergraduate class, is made up of 358 undergraduates.
Among them, 240 are from the Chinese mainland, and six are from Taiwan. The rest are international students from countries including the United States, Austria, Italy, Brazil, South Korea, Kenya and Vietnam.
For the first time, DKU also welcomed students from Honduras, Indonesia, Lebanon, Slovakia and Hungary.
Duke Kunshan Chancellor Feng Youmei told students that their ambitions and achievements would be closely tied to the fate and fortune of humankind this century.
"May you live up to the times, be a thinker, a promoter and a practitioner in the harmonious development of the world, and make the world a better place," she said.
Duke Kunshan is a Sino-US joint-venture university founded in 2013 in partnership with Duke University, Wuhan University and the city of Kunshan.
Established in the liberal arts and sciences tradition, DKU's undergraduate program is based on an integrated and multidisciplinary curriculum that blends Chinese and US learning techniques with a global perspective.
Like their predecessors, students from the class of 2026 have the option in their junior year to spend a summer and semester at Duke's campus in the US. Upon graduation, they will receive degrees from both Duke and Duke Kunshan.
DKU completed its first four-year cycle of undergraduates this year, with its commencement in May for the class of 2022.
Many alumni of that inaugural undergraduate class are now pursuing further studies at elite universities such as Harvard, Yale, Cambridge and Duke's campus in North Carolina, with several securing Rhodes, Schwarzman and other prestigious scholarships.
Others are starting their careers at major companies such as Tencent, Huawei, Goldman Sachs and McKinsey & Company.