A heroic achievement
By Shi Baoyiin in Zhengzhou and Chen Nan in Beijing | China Daily | Updated: 2022-08-18 07:45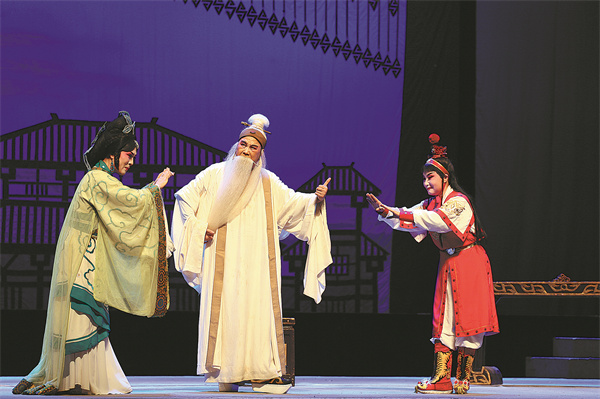 China Daily profiles ordinary people doing incredible things in the cultural sphere as the country has advanced over the past decade.
Over the past four decades, Yuju Opera actor Li Shujian has performed at locations ranging from outdoor areas in small villages to grand theaters in big cities.
After the COVID-19 pandemic spread in early 2020, Li, then the director of Henan Yuju Opera Theater, started to hold online meetings to discuss ways of keeping theater staff members and artists busy.
Before the pandemic hit, Henan Yuju Opera Theater, which has four affiliated groups, gave more than 3,000 performances every year. The sudden halt to the regular performance schedule forced Li to consider the troupe's future, before he realized that online platforms could provide a stage for them.
On March 29, 2020, the theater gave its first online performance, which attracted 1.57 million viewers within three hours. The livestreamed performance also brought the theater additional income-a total of 320,000 yuan ($47,187).
"I never expected that over 1 million people would watch my performance at the same time, a number I could never achieve in theaters," says Li. "Their 'likes' are like applause and the audience can leave comments while watching the video, which is a kind of 'real-time interaction' that will not happen in theaters. It is a totally new way of engaging with audiences."