Germany may delay end of nuclear power
By JONATHAN POWELL in London | China Daily Global | Updated: 2022-08-18 09:15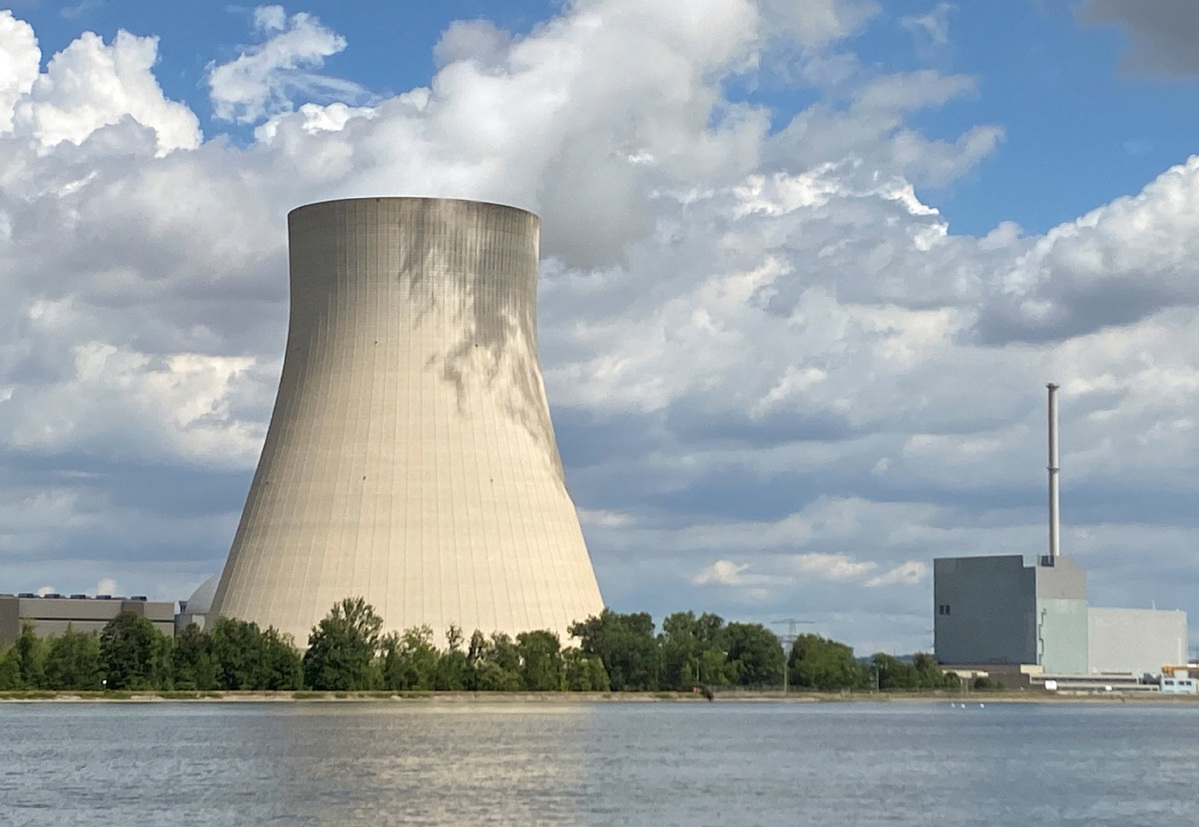 Germany could keep its last remaining nuclear power plants open for longer than planned to address a possible energy crisis this winter following a decline in Russian gas deliveries.
The government is set to make the policy U-turn because it believes the plants are needed due to gas shortages, the Wall Street Journal first reported.
A final decision will come once authorities have received the results of ongoing stress tests on the plants, reported Reuters.
Before 2010, Germany had 17 operating nuclear power plants and obtained one-quarter of its electricity from nuclear energy, according to the World Nuclear Association, or WNA. After the Fukushima nuclear accident in 2011, the government of former chancellor Angela Merkel decided to close all 17.
A coalition government formed after the 1998 federal elections was the first to introduce the phasing out of nuclear energy as a policy, and nuclear power was planned to be phased out completely by 2022.
By 2021, nuclear energy had fallen to 6 percent of Germany's primary energy consumption while natural gas had increased to more than 30 percent.
By the first half of 2022, nuclear power provided for only 3.1 percent of Germany's primary energy consumption, from three plants operated by E.ON, EnBW and RWE. They are currently due to close at the end of the year.
Public opinion in Germany remains broadly opposed to nuclear power with virtually no support for building new nuclear plants, said the WNA.
Since the outbreak of conflict between Russia and Ukraine, Berlin has been under pressure to limit the impact of the gas crisis on manufacturers and households.
As Russia restricts supplies, Germany's options for new sources of gas are limited with key supplier Norway warning it could not do more to help the country avoid a crisis this winter, reported The Telegraph.
Norway is already producing gas at maximum rates, Jonas Gahr Store, Norway's prime minister, told Olaf Scholz, Germany's chancellor, at a recent Oslo meeting.
"We cannot simply decide politically, we are now delivering even more," he said, noting that Norway had increased production by 10 percent since the conflict began.
A spokesperson for Germany's government told Reuters a decision had not yet been made about how to deal with the three remaining German nuclear power plants.
"This happen first in the wake of the results of the stress tests."
Germany bought about 50 percent of its gas from Russia prior to the conflict in Ukraine.
Germany's gas storage sites were reported to be more than 75 percent full as of last Friday. The country aims to reach 95 percent by November in a bid to avoid a gas crisis during the winter.