Nreal eyes bigger presence in China
By Ma Si | chinadaily.com.cn | Updated: 2022-08-18 14:48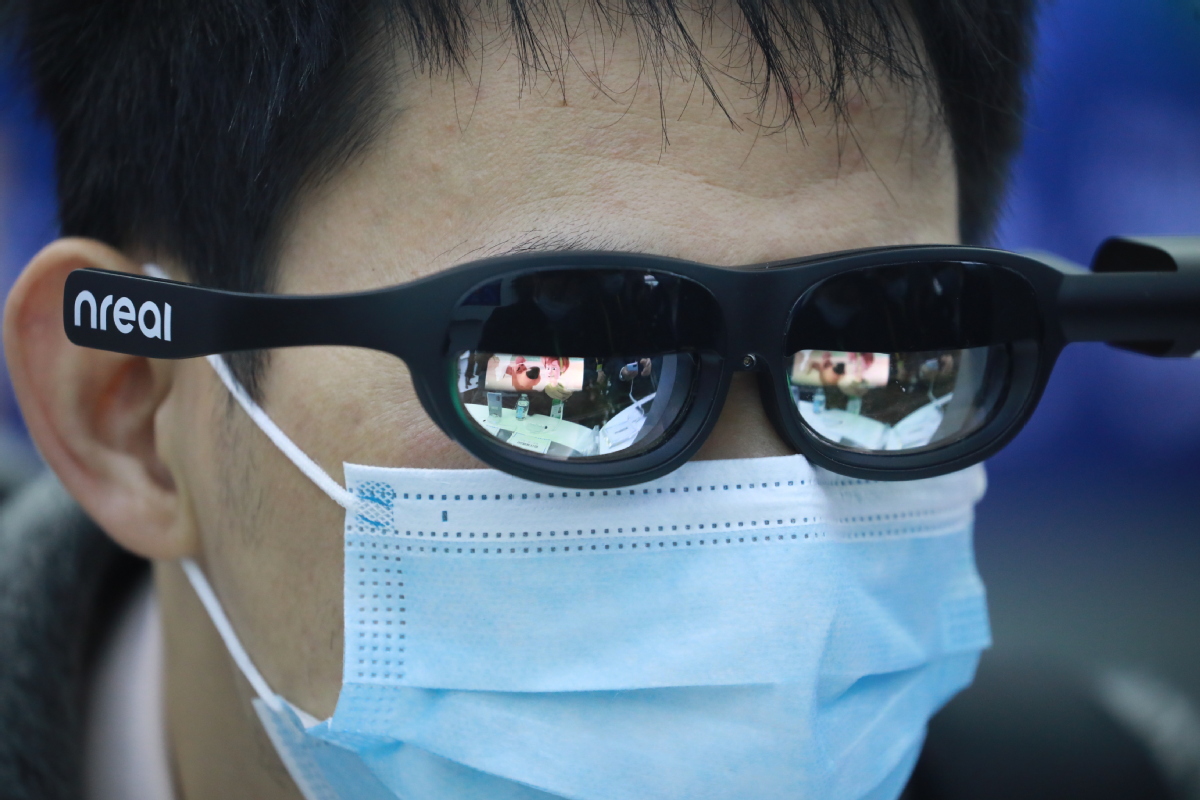 Chinese augmented reality glasses pioneer Nreal will expand its vision in the domestic market after establishing a presence abroad in the past five years by partnering with leading foreign telecom operators to make AR glasses lighter and more popular.
The company is backed by big name investors including Alibaba Group Holding Ltd, Sequoia Capital, and Hillhouse Capital.
Xu Chi, founder and CEO of Nreal, said the company will unveil its new AR glasses in China on Tuesday, as part of its broader push to tap into metaverse, or a 3D-version of internet.
Nreal has taken an early lead with a 75 percent share of global consumer AR shipments last year, according to the market research company Strategy Analytics' latest report.
David MacQueen, executive director of Strategy Analytics, said Nreal, which is driving the consumer AR market, has found the sweet spot for both price ($599) and functionality. Its market share of consumer AR shipments rose to 81 percent in the first half of 2022.
Global consumer AR shipments grew 161 percent year-on-year from 2020 to 2021. In the same period, growth in consumer AR revenues hit over 300 percent year-on-year.
Xu forecast that by 2030, there may be more than 1 billion AR or virtual reality glasses offering various virtual and real interaction experiences.
"People today may think this figure is very high, but sometimes we overestimate the technology iteration in 2-3 years and underestimate the changes brought by technology or products in more than 10 years," Xu said.
According to the senior executive, the company's technological advantages lie in the fields of 3D perception algorithm and optical technology. It has set up an optical manufacturing base in Wuxi, Jiangsu province, to develop display modules. More than 60 percent of its staff members are involved in R&D, and nearly a quarter have overseas work experience.
As of Dec 31, 2021, Nreal has been granted 383 patents. From 2019 to 2021, the company's research and development spending reached 230 million yuan ($33.9 million).
Nreal's go-to-market strategy, in partnership with global telecom carriers, has been another key factor in increasing the popularity of its products. The company has partnered with nearly 10 telecom carriers in the world to popularize its AR glasses, Xu said. The company's products are now available in countries such as South Korea, Germany, Spain, the United Kingdom and Japan.
"This year, we will focus on expanding our presence in the Chinese market to offer new, unique AR experience for local consumers," Xu said.