Historical play premiers in Shanghai
By Zhang Kun in Shanghai | chinadaily.com.cn | Updated: 2022-08-18 16:08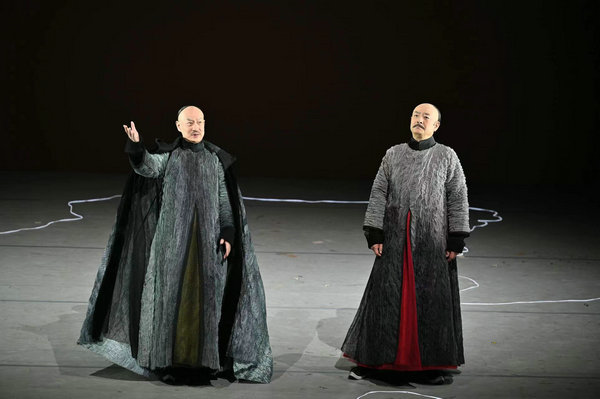 Lin Zexu, a play about the Chinese official who fought against British opium import in the 1800s, is presented at Shanghai Culture Square on Aug 18-19.
Jointly produced by the National Center for the Performing Arts and the Guangzhou Dramatic Center in Guangdong province, the play features a star-studded cast led by Pu Cunxin, a renowned theater and movie actor and chairman of the China Theater Association.
"We have dug a little deeper into the characters with each performance since the play premiered in Beijing in 2019," said director Wang Xiaodi. "Lin Zexu is a real figure found from history textbooks. We know him as a national hero who publicly burnt a large amount of opium in Humen and as the first Chinese official to view the Chinese nation in a global context and realize how frail and backward the Qing Dynasty (1636-1912) had become, compared to western countries.
"I hope audiences today will see the life-story of Lin Zexu - his indignation, disappointment and failure- and understand the Chinese nation's journey through the past centuries," Pu said in Shanghai.
The play toured Xi'an of Shaanxi province and Hangzhou of Zhejiang province before the premiering in Shanghai.