Hero doctor quick to sing the praises of colleagues
By Zheng Caixiong | China Daily | Updated: 2022-08-19 07:56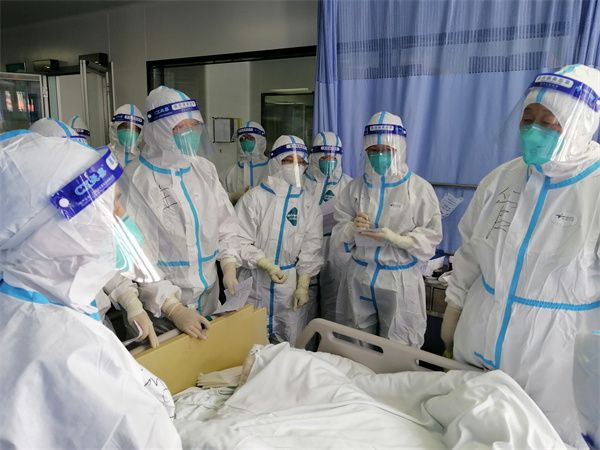 Every morning, after breakfast, Guan Xiangdong quickly wears his heavy protective suit and visits the ward area to participate in the treatment of critically sick patients.
In Sanya, the southernmost city on the island province of Hainan, it is so hot in August that many medical workers find that their clothes inside the protective suits quickly get soaked with sweat.
But Guan, the senior doctor of critical care medicine from Guangzhou-based First Affiliated Hospital of Sun Yat-sen University, usually works up to five hours-and occasionally, more than six-in the protective garb, before he can leave the isolation wards and remove his protective equipment.
Arriving in Sanya on Aug 6, Guan has been working on the front line in the fight against the recent COVID-19 resurgence in the city for nearly two weeks.
And after the great effort of the medical workers in that time, hospitals in Sanya are already starting to clear, Guan says. Previously, all the wards were occupied.
"Seeing patients cured and discharged from hospitals is the happiest thing for me," says Guan.
The resurgence in Hainan has seen medical workers battling the new Omicron BA.5 variant, which is highly contagious, with 20 and 30 percent of patients showing symptoms, including fever and sore throat.
"But symptoms like loss of taste and diarrhea are relatively milder compared with those infected by the Delta variant," he says.