My first impression of Hong Kong
By Zhou Yue | chinadaily.com.cn | Updated: 2022-08-23 15:02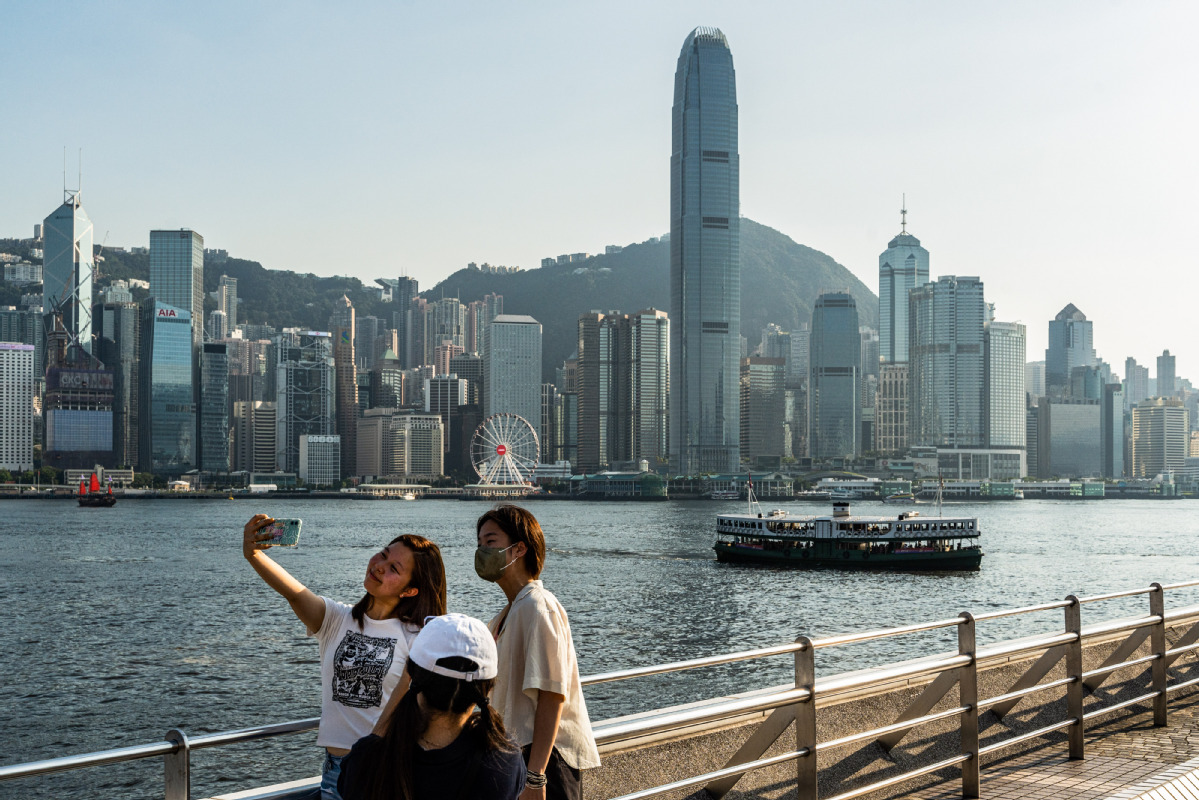 On August 10th, I entered Hong Kong via Shenzhen Bay port. After spending 7 days doing a compulsory quarantine at home and being given two nucleic tests—both negative—on the 4th day and the 6th day, I finally had the opportunity to visit the city I am going to study in.
The first thing I needed to do after the quarantine was to buy some daily necessities. Some local chain supermarkets like Wellcome, Park n' shop and Mannings could be seen everywhere, so it was extremely convenient for my roommates and I to purchase household goods in a short time. What surprised me most was that Wechat and Alipay are both widely used here to pay for bills, whether you are in large supermarkets or in a small restaurant.
Apart from that, I checked a few popular scenic spots throughout Hong Kong by using the subway, such as Mong kok, Yau Ma Tei and Tsim Sha Tsui. I first learned about these places through Hong Kong movies and TVB dramas. When I truly walked into the places that I had only seen on screen, I felt like I was experiencing the lives of those characters in the films and TV show again. Besides, quite interestingly I found almost each subway station has its signature color which mainly depends on its name or location. For example, "Hung Hom " station takes red as the main color since its name has the character "Hung" which means red in Chinese, while the dominant color of "Kennedy Town" station is blue because it is near the sea.
The people I came into contact with during these days were mostly friendly and easygoing. I could not speak Cantonese, so I used Mandarin or English to communicate with them. Actually, some of them came from the Chinese mainland but moved to Hong Kong later. When I talked to them in Mandarin, I sometimes was asked which province I am from, and there were several times I ran into fellow townsmen. However, more often the people I met were locals, and I was extremely grateful to receive much warm help from them. Once I needed to go to do a nucleic acid test, but I could not order any taxi successfully on car-hailing apps like Uber or DiDi, and I did not know that a taxi could only be hailed at the taxi stand in Hong Kong, so none of them stopped when I tried to hail a taxi on the street. Fortunately, a passer-by helped me out by leading the way to the nearest taxi stand.
Before I went to Hong Kong, my family and I were very worried about the Covid-19 pandemic situation in Hong Kong. But through my observation during these days, most people in Hong Kong have a strong awareness of epidemic prevention under strict control measures which were partly learned from the Chinese mainland. When entering a venue, people must use the "LeaveHomeSafe" mobile app to scan the specific QR code displayed at the venue, and only with a valid blue QR code are they allowed to enter. In addition, everyone here wears a mask outside, because they may face a fine up to HK$5000 if they do not. I believe the epidemic can be brought under effective control as soon as possible with orderly management of Hong Kong government and full support offered by the central government.
This year marks the 25th anniversary of Hong Kong's return to the motherland, I feel extremely lucky that I can spend this whole year studying and living in Hong Kong. I really hope I can make the most of my time to acquire knowledge and skills as well as explore more of Hong Kong's charm during the rest of the year.
Zhou Yue is a postgraduate from the City University of Hong Kong.