Light shone on ordeal of virus patients in Japan
By WANG XU | China Daily Global | Updated: 2022-09-02 09:49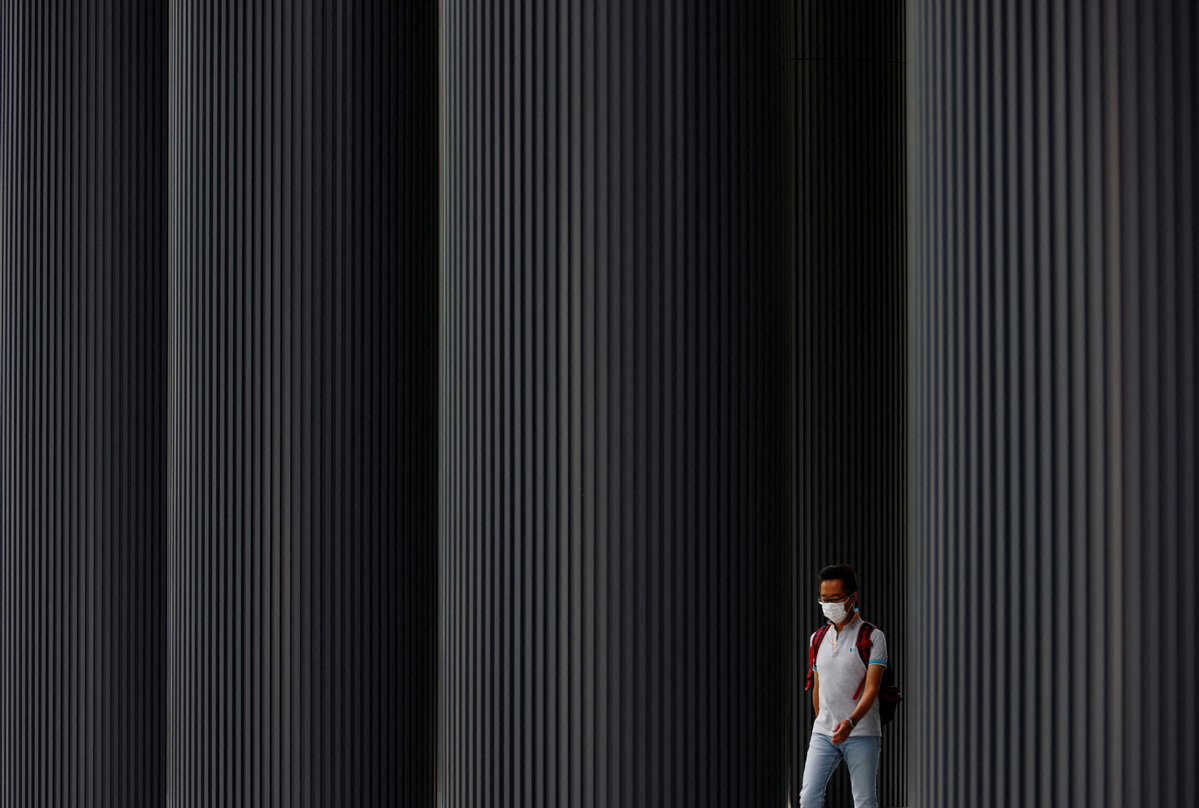 Having recovered from month-long COVID-19, Kiyoshi Kurihara vividly recalled the bitter experience in the fight for his life.
"At first, I just had a heavy head and pains in my back, but the situation quickly turned serious overnight when I woke up in the morning," Kurihara said. "I got a temperature of over 38 C, and because I tested positive myself, no hospital wants to accept me."
With a serious headache, Kurihara was on the phone for over two hours straight just to find a hospital that would check his overall condition.
"Unsurprisingly, no one would do that," said Kurihara, adding that he got some medicine, food and water delivered to his home from a government health center in the end.
With the explosive surge in cases amid Japan's seventh wave of COVID-19 infections, medical institutions and public health centers are under strain, so people like Kurihara are left struggling to cope with their infections on their own.
Since the beginning of this year, Japan has seen soaring infections as Tokyo shifted to a "living with coronavirus" strategy, loosening restrictions and promoting social and economic activity. In July and August, Japan ranked first in the world for new infection numbers for six consecutive weeks, bringing the total number of cases in the country to 18,780,302 and total deaths to 39,600. Figures showed that at least 1 in 7 residents in Japan have been infected with COVID-19, and at least 1 in 3,189 residents have died from the coronavirus.
A health ministry survey in April found that during the sixth wave of infections from January to March, at least 555 people were found to have died of COVID-19 at home while waiting for hospital treatment.
However, the strain on medical facilities continues to grow as hospital bed occupancy rate for COVID-19 patients went over 50 percent in 33 out of 47 Japanese prefectures as of Aug 7, with 10 prefectures exceeding 70 percent. At the same time, a record of more than 1.4 million people wait to be treated in hospital as they await at home.
To make matters worse, the Japanese government was reported to have simplified its coronavirus management policy on Wednesday. Under the new policy, reporting of COVID-19 cases will be limited to patients at high risk of developing severe COVID-19, including elderly people and those with underlying conditions, according to local media.
"The government did not have adequate predictions or preparations in the seventh wave, resulting in confusion due to a series of delayed responses," read an editorial in the Mainichi Shimbun newspaper.