Monkey King antics inspire opera performance for young
By Chen Nan | China Daily | Updated: 2022-09-03 09:33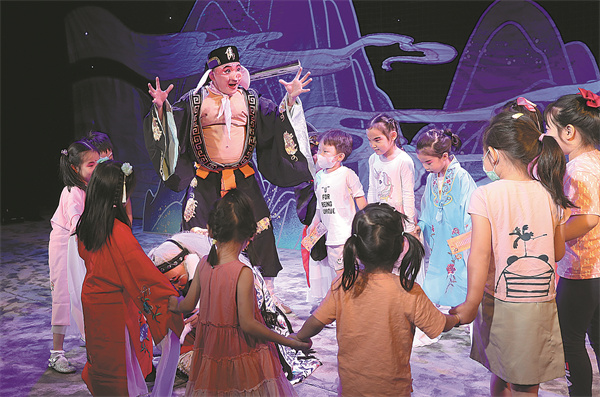 Chinese children grow up with tales from the 16th-century classic Journey to the West, which has been adapted into various art forms, such as animation movies, TV dramas, comic books and theatrical productions, catering to contemporary audiences.
The novel recounts the 81 adventures that befall Xuanzang, a Buddhist monk, and his entourage of three animal spirits-the magically heroic Sun Wukong (Monkey King), the clumsy Zhu Bajie (a half-man, half-pig monster) and the fish spirit Sha Wujing.
The novel's comedy and adventure have captivated children for generations.
A Peking Opera performance titled Bajie Bian Bian Bian, based on the tales in the novel and aimed at young audiences, premiered at Star Theater in Beijing on Aug 27.