Digital cooperation an engine for economic recovery
By Pan Yixuan | chinadaily.com.cn | Updated: 2022-09-03 09:43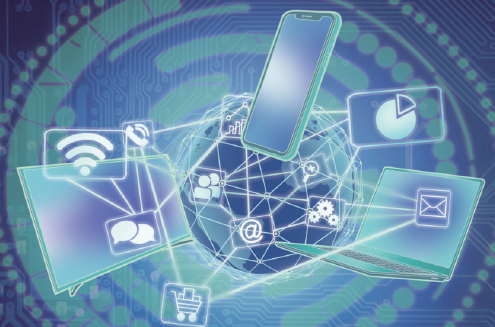 Global cooperation in the field of digital economy can play an important role in bringing about economic recovery in the post-pandemic era. This was the consensus that emerged at a forum themed the Beijing "Two Zones" and Corporate Globalization at the 9th China Inbound-Outbound Forum in Beijing on Sept 2.
The forum, part of the China International Fair for Trade in Services from Aug 31 to Sept 5, was co-hosted by the Center for China and Globalization and the Office of the Leading Group of Beijing "Two Zones".
"The world today has entered a perilous period," said Yi Xiaozhun, former deputy director-general of World Trade Organization and a former vice commerce minister. "In addition to the economic and trade crisis, it is faced with a global crisis of public health, food, energy, debt, refugee, climate change, environment and industrial chain decoupling."
Yi stressed that governments should communicate and cooperate to overcome difficulties in a divided world.
Zhou Yanli, former vice chairman of the China Insurance Regulatory Commission, outlined the efforts that China made for digital economic development and said that China joining the Digital Economy Partnership Agreement in 2021 will help improve its cooperation with other countries.
Siddharth Chatterjee, United Nations resident coordinator in China, said, "digital technologies are a powerful enabler of development, allowing countries to accelerate economic growth and link citizens to services and jobs."
He, however, urged for more international cooperation to narrow global digital gaps because it is "alarming and frankly unacceptable" that only 53.6 percent of the world's population uses the internet, leaving an estimated 3.6 billion people without access.
Ambassador of Germany to China Patricia Hildegard Flor stressed on exchanges at all levels of government, business research and civil society "if we want to deal with the challenges of our times". The delegates reiterated that dialogue and cooperation were the foundation for all countries to cope with economic stagnation.