Tourism climbing back in S. Africa
By NDUMISO MLILO in Johannesburg | China Daily | Updated: 2022-09-06 09:33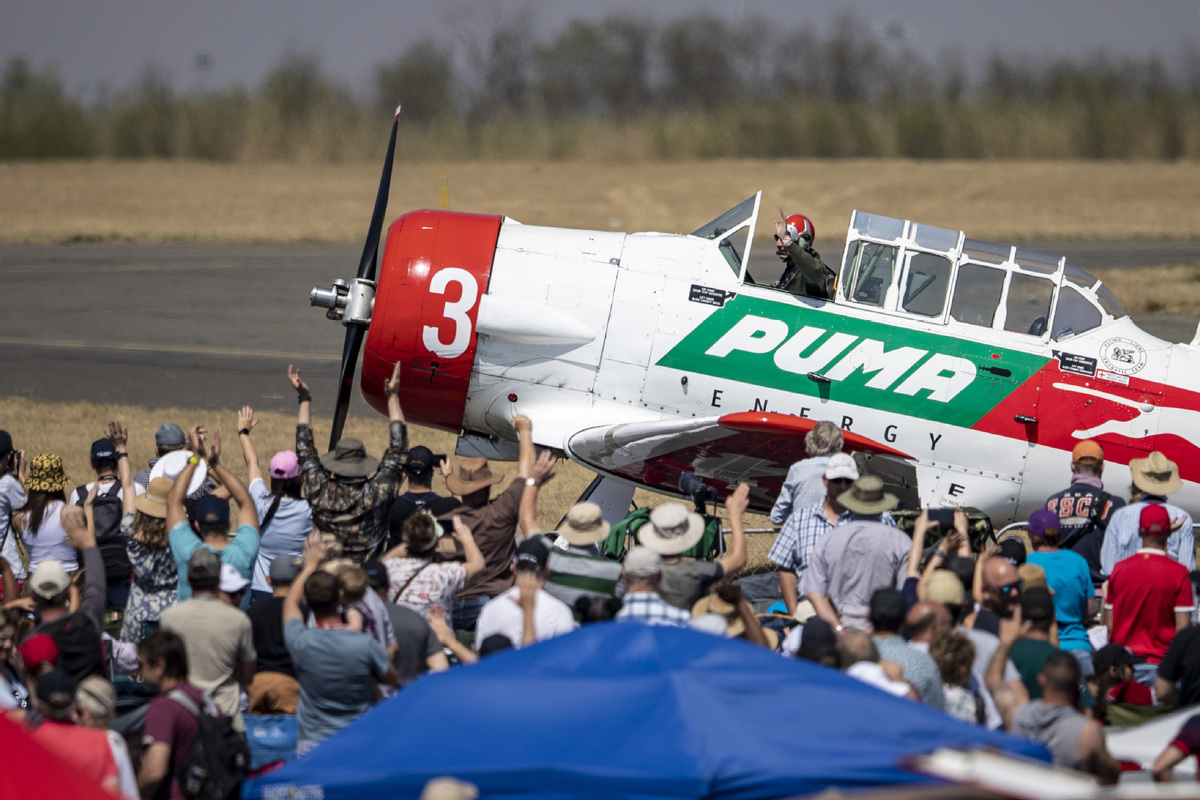 South Africa's tourism improved significantly in the first six months of this year with the country welcoming more than 2.2 million international tourists, a 147 percent increase from the same period last year, due to recovery from the COVID-19 pandemic.
Tourism Minister Lindiwe Sisulu released figures for January to June last week. Europe accounted for the biggest tourist arrivals with a 563 percent increase, followed by the United States with a 331 percent increase. Tourist arrivals from Asia and the Pacific are slower than in other areas owing to border closures and strict travel policies necessitated by the resurgence of COVID-19. The African air industry brought more than 1.6 million arrivals to South Africa, which is a 109 percent increase but still 50 percent below 2019 levels.
"We are poised for a tremendous bounce back and positive growth as a sector. We are also seeing a steady increase in global seat capacity," Sisulu said.
Total foreign direct spending in the first six months of this year increased by 169 percent, while domestic travel increased by 114 percent reaching 15.2 million trips.
"The numbers we are presenting today show unequivocally that there is renewed hope on the horizon. We are supporting efforts by the industry to resolve the bottlenecks in visas, including at the Cabinet level," Sisulu said. "We will continue to intensify targeted communication on our digital platforms to sell South Africa as a destination of choice, inviting the world to come and 'Live Again' with us."
South Africa predicts tourist arrivals will reach 2019 levels in 2025.
Tshifhiwa Tshivhengwa, CEO of the Tourism Business Council of South Africa, welcomed the increase in arrivals and spending. He pointed out that South Africa recorded higher arrival figures because the country is starting at a low base owing to the decline in tourism numbers as a result of COVID-19.
However, Tshivhengwa said the figures should be compared to 2019 figures. He also said the country cannot afford to wait until 2025 to reach 2019 levels. He said government and tourism partners should ensure the country reach 2019 levels next year or anytime earlier than 2025.
"This is the good news and we welcome the figures that would have positive contributions to our economy," he said.
In consultation with tourism stakeholders, the government has come up with a recovery plan which was followed by engagement with role players to implement it. They have been attending various tourism events informing them about the country's preparedness to receive tourists.
Themba Khumalo, acting CEO of South African Tourism, said they are making interventions to boost tourism arrivals.
"We have already started forward planning to keep and inevitably increase our numbers. We are building a value chain to make travel to South Africa easier," he said.
South Africa is piloting e-visas with selected countries and has removed the requirement for negative COVID-19 test results for those entering the country. However, vaccination certificates are still required.
The writer is a freelance writer for China Daily.