A chorus of approval
By Chen Nan | China Daily | Updated: 2022-09-07 08:10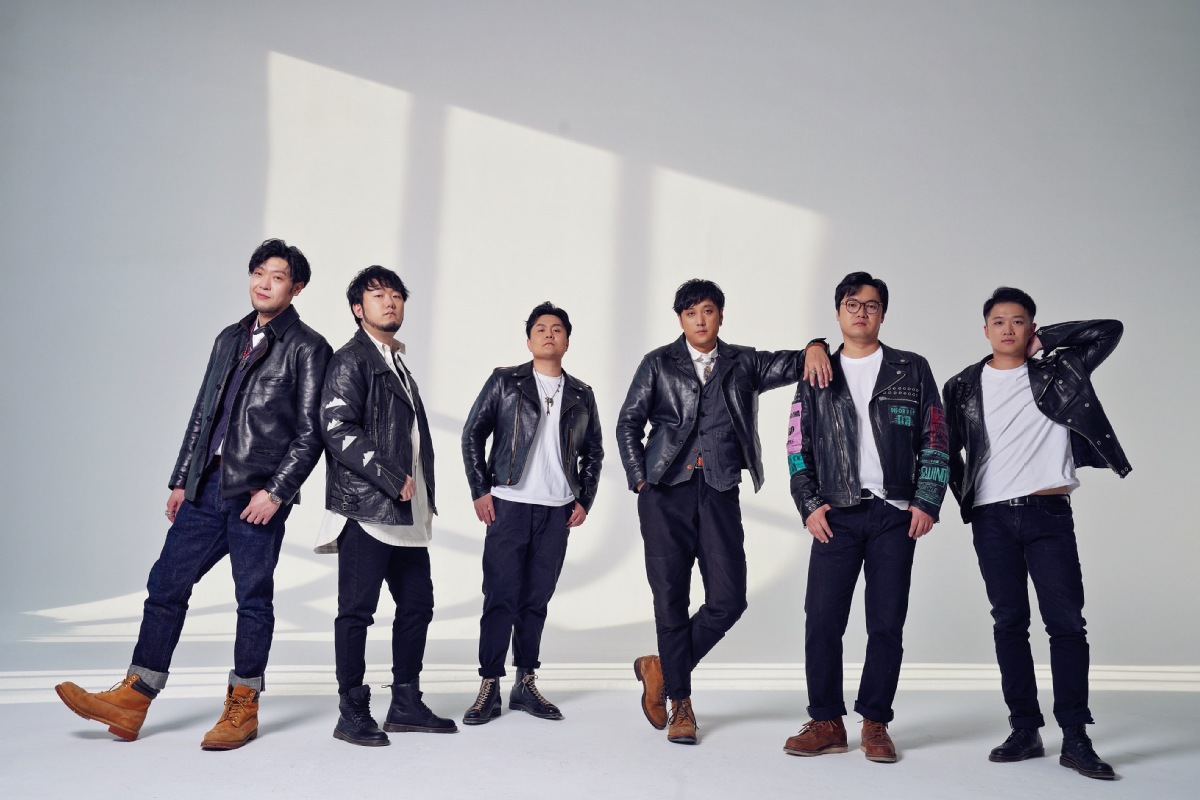 Bel canto ensemble finds online fame and helps to popularize classical singing among a new audience, Chen Nan reports.
A Chinese bel canto ensemble, comprising a group of young opera singers from the China National Opera House, is going viral online as it attempts to bring classical singing to the masses through livestreaming.
Without microphones and matching outfits, and accompanied only by simple musical instruments like a guitar and maracas, the ensemble, named Troubadour, will greet their fans at 7:30 pm. The group starts its set with a performance of Missing You, adapted from the popular Chinese song first performed by pop star Mao Amin in 1993.
For over two hours, the group performs pop songs, folk songs and arias from classic operas both from China and abroad, often attracting more than 50,000 viewers.
The ensemble has been livestreaming its shows on Douyin, the Chinese iteration of TikTok, since May and now it has over 170,000 followers. The online shows have been viewed over 3 million times.
"Within merely three months, we've gained so many followers. We never imagined we would have such a large number of fans compared to theaters or concert halls, where we usually perform," says Zhao Ting, a baritone singer who also plays the guitar during the online shows.
As the leader of the ensemble, he notes that the idea of giving performances online emerged after many of the group's scheduled live shows were canceled earlier this year due to the COVID-19 pandemic.
"Before performing our first livestreamed show, few of us knew much about the social media platform, or had watched any livestreaming shows. We prepared for a long time and were very nervous because it was a totally new experience for all of us," Zhao adds. "We considered all the details, such as what to say to the audience, what to wear and what songs to perform."
Along with other members of the ensemble-tenors Sun Yilong, Li Jinshuo, Wang Yibo and baritone Zhao Xinglong and bass Ma Chunpeng-Zhao Ting recalls that the group's main aim was to introduce classical singing to a wider audience, so they prepared some classic arias for their first online show, which didn't turn out as well as the ensemble had hoped.
"Audience members left us messages requesting songs they wanted to hear, especially pop songs. We realized that it's better to sing songs that people are familiar with than singing operatic arias that are less well-known," says Zhao Ting, adding that opera, though it has gained a larger fan base in China, still remains quite niche.
They rearranged their program to appeal to the online audience. Ma and Wang usually sit at the front and interact with the viewers, while the other four singers sit behind them and play musical instruments and interact with one another, creating an informal and fun atmosphere.
Usually, each online show lasts around two hours and features 20 to 30 songs. Before each show, the group prepares a set list and arranges the different singing parts. The singers also prepare themselves to be spontaneous, since online audiences often pose unexpected questions.
"It's quite different from performing in concert halls where an audience pays for its tickets and is prepared for the concert. For online shows, the audiences are not so predictable. They come to watch one show and then move on to the next within a few seconds," says Zhao Ting. "It's a new environment and we are still learning.
"Bel canto is a style of singing. We can use it for various types of songs, such as pop and folk. Despite all the challenges, livestreaming shows inspire us to learn more about our audiences and try to break with conventional singing habits," he adds.
One of the most rewarding things, according to Wang, is that more people are going to the concert halls and theaters to watch their live shows.
"When they come to our live shows, they find out that the sound in a concert hall is much better than what they hear online. They will return and, hopefully, explore classical music more," he says. Now, the ensemble is back performing live shows at concert halls and theaters across the country, but still performs around three online shows a week.
Founded in 2017, the ensemble originally started with four members, according to tenor Gao Wei, who was one of the original quartet.
Gao sang with the ensemble until November 2018, when he took up his position as the head of the chorus of the China National Opera House.
The name of the ensemble came from Il Trovatore, or The Troubadour, one of Italian composer Giuseppe Verdi's best-loved operas.
The four-act opera has been performed by Chinese opera singers for generations and is often adapted and staged in China. Gao and the other three original members of the ensemble have all performed roles in the opera.
"When we considered a name for the ensemble, the main character, the troubadour from the opera, came into our heads," recalls Gao. Troubadours, or lyrical poets, flourished from the late 11th century to the late 13th century. A troubadour was someone who would travel around extolling the virtues of courtly love through poetic verse and song.
"We hoped that the ensemble would bring beautiful songs and interesting stories to as many people as possible, so we decided to call it Troubadour," says Gao, 41, who joined the chorus of the China National Opera House in 2005.
Before the COVID-19 pandemic hit, the main audience of the ensemble were students at universities across China. They toured and sang songs for young people, with the goal of popularizing bel canto and classical music.
In 2020, the ensemble expanded to six people, with some original members leaving and new ones joining.
"I've watched their online shows and I am proud of these six lovely young singers, who bring classical music to more people," says Gao. "Thanks to their popularity, more composers are writing new pieces for the ensemble, and it will continue to expose audiences to new works."