Execs urge more efforts to cultivate math talent
By MA SI and CHENG YU | CHINA DAILY | Updated: 2022-09-07 07:09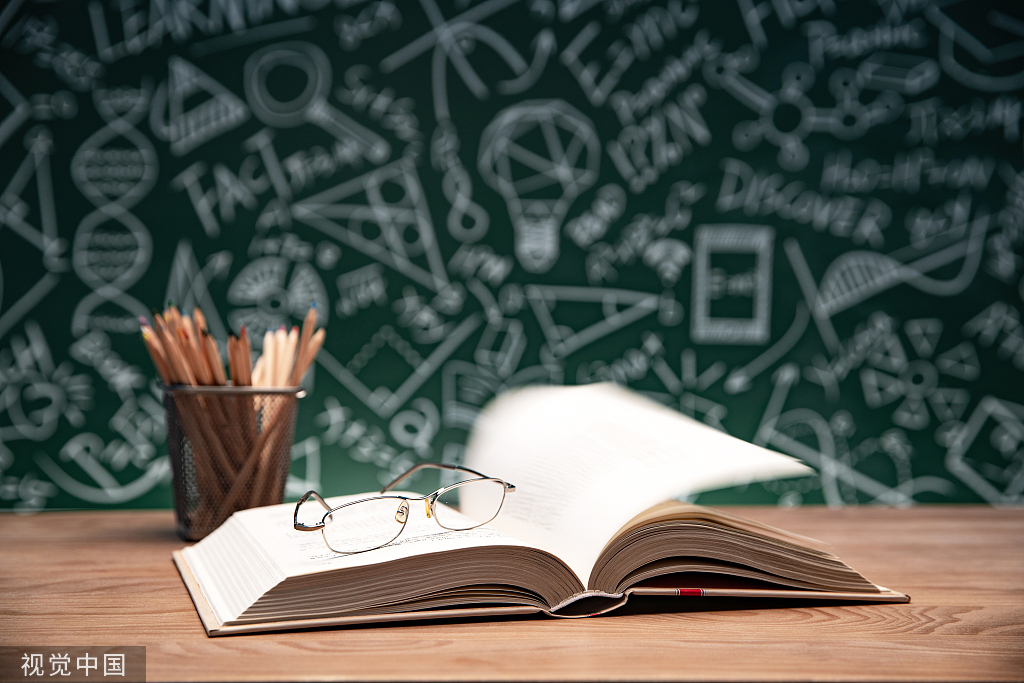 With mathematics playing an increasingly important role in spurring a new round of technological advancements, entrepreneurs have called for more efforts to cultivate math talent in order to help the nation establish a beachhead in the next frontier of technological competition.
Innovation and mathematics are strongly intertwined. From ideas and proof of concept to real-world use, math has played a crucial role in key innovation journeys, including the evolution of global 5G standards and artificial intelligence technologies.
Liu Qingfeng, founder and CEO of Chinese AI pioneer iFlytek, said, "The core of the latest wave of AI development was driven by breakthroughs in mathematical methods."
According to Liu, it was the combination of mathematics-powered synthesis algorithms and experimental phonetics that prompted him to found iFlytek in 1999.
"Now there is an urgent need to carry out more mathematical research, such as how to achieve better results with smaller mathematical operations. That demands efforts from more math talent, which will help the AI and big data industries save on power consumption and achieve low-carbon development," Liu said.
A report by the Ministry of Human Resources and Social Security said that China's AI industry faces a shortage of 5 million personnel, and there is a gap in AI talent numbers between China and the United States.
Amid such a context, experts called for more efforts to attract math talent into the research of AI.
Xu Zongben, an academician of the Chinese Academy of Sciences, said mathematics is the cornerstone of AI, and more top mathematicians should get involved in AI research.
Shing-Tung Yau, a Chinese American mathematician whom The New York Times once referred to as "the emperor of math", said math lays a foundation for AI, while AI development, in turn, drives the progress of math.
Yau made the comments while leading math research teams from top Chinese universities on a recent visit to iFlytek to explore math's potential for fueling AI development.
He expressed hope that China would cultivate the world's top mathematicians domestically within 10 years, and that they could publish the best papers and do world-class research.
Yau said that starting next year, a math academy named for him plans to enroll 100 senior high school students across the country each year to cultivate them to become top mathematicians, who will hopefully be capable of winning the Fields Medal, one of the world's highest awards in mathematics.
On top of driving the development of AI, mathematics is also essential to the evolution of global 5G standards. Ren Zhengfei, founder of Chinese tech giant Huawei Technologies Co, said in an earlier interview that the company's edge in global 5G standards was partially inspired by a math paper by Turkish professor Erdal Arikan more than 10 years ago.
"Our real breakthrough is in mathematics. Mobile phones and system equipment are centered on mathematics," Ren said.
Ren said that if China wants to compete with the US in the future, a key way would be to improve education, particularly education in mathematics.
Huawei now has two research institutes, in Russia and France, that focus on math and have a total of more than 700 mathematicians.
Last year, Laurent Lafforgue, a noted French mathematician and winner of the Fields Medal, joined Huawei after collaborating with the Chinese company for more than four years. Lafforgue is known for his work on topos theory, which is part of the development of the general theory of deep neural networks, and it can be used to serve AI's computer architecture.