More help for Lancang-Mekong River needed, experts say
By YANG HAN in Hong Kong | China Daily Global | Updated: 2022-09-09 09:48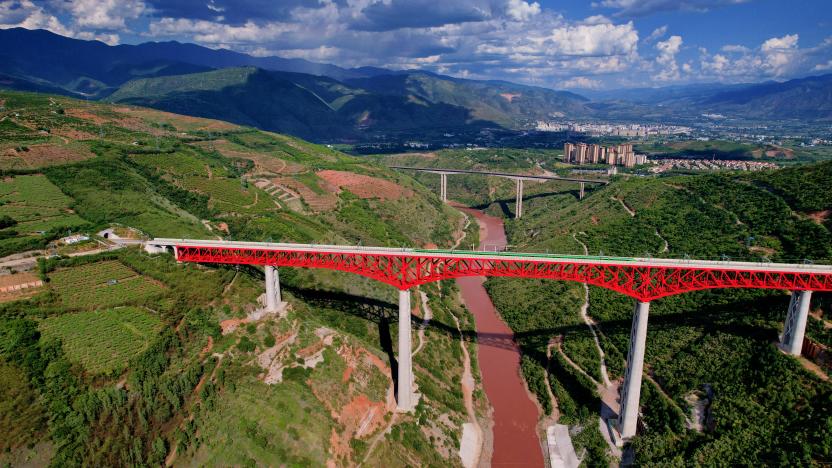 Lancang-Mekong countries need to enhance cooperation over water management to tackle extreme weather challenges triggered by climate change, experts said.
"More frequent extreme events such as drought, heat wave and floods in many parts of the world, including the Lancang-Mekong region, are a clear effect of climate change and show the need for countries to reduce greenhouse gas emissions as soon as possible," said Chayanis Krittasudthacheewa, deputy director of Stockholm Environment Institute's Asia Centre in Bangkok.
The Lancang-Mekong Cooperation, or LMC, was established in 2016 and brings together countries situated along the Lancang-Mekong River. Member states include China, Cambodia, Laos, Myanmar, Vietnam and Thailand.
Chayanis, who is also director of the Sustainable Mekong Research Network, said LMC countries should learn from each other about how they can engage with the stakeholders to effectively manage water and protect the ecosystem during extreme events.
Despite dealing with extreme weather such as prolonged heat waves, China has maintained water supply to the lower reaches of the river, the Global Times reported.
Data from Huaneng Lancang River Hydropower, which operates a hydropower station near the China-Laos border, showed that the Lancang River basin suffered extreme drought from January to August, with the natural water flow of the river in China decreasing by more than 20 percent.
On Aug 31, Myanmar launched the Lancang-Mekong Project's Data Center in Myanmar's capital Naypyidaw. The center was established for projects under the LMC Special Fund.
Zheng Zhihong, minister counselor of the Chinese embassy in Myanmar, said the center will set an example for relevant countries on how to enhance agricultural digital cooperation, and that China is willing to enhance cooperation in agricultural technology exchanges with all regional countries.
The data center will facilitate access to data and index projects on agriculture, livestock, aquaculture and rural development via the information exchange corridor of Lancang-Mekong countries. The LMC Special Fund was initiated by China during the first LMC Leaders' meeting in 2016.
Aung Tun Oo, a researcher based in Myanmar, said the new data center will play an essential role in improving people's livelihoods across the region.
Data development
The researcher said there is a lack of data and information in Myanmar and the data center will become a bridge that connects regional professionals and researchers for improved water governance and policymaking, as well as enhancing interconnectivity among regional countries.
"I am sure (the Mekong-Lancang countries) will continue to do knowledge and information sharing, as well as empowering capacity building through improved coordination mechanisms," Aung said.
With an increase in the frequency and intensity of heat and drought, Aung said the region needs to prepare and tackle the climate crisis through enhanced cooperation and coordination efforts to prevent an exacerbated impact on food production, economic development and poverty reduction.
"More communication systems should be established, and existing platforms should be upgraded to align with emerging issues," he said, adding that countries should step up to build an information sharing system for enhanced early warning and action systems for extreme weather.
Chayanis said significant achievements have been made over the past years under the LMC framework, including the launch of the Lancang-Mekong Water Resources Cooperation Information Sharing Platform and the LMC Water Resources Cooperation Forum. "China plays a crucial role in transboundary water management and cooperation in the Lancang-Mekong region," Chayanis said.