New iPhone launch event sets off buying spree
By Sun Chi | chinadaily.com.cn | Updated: 2022-09-13 10:53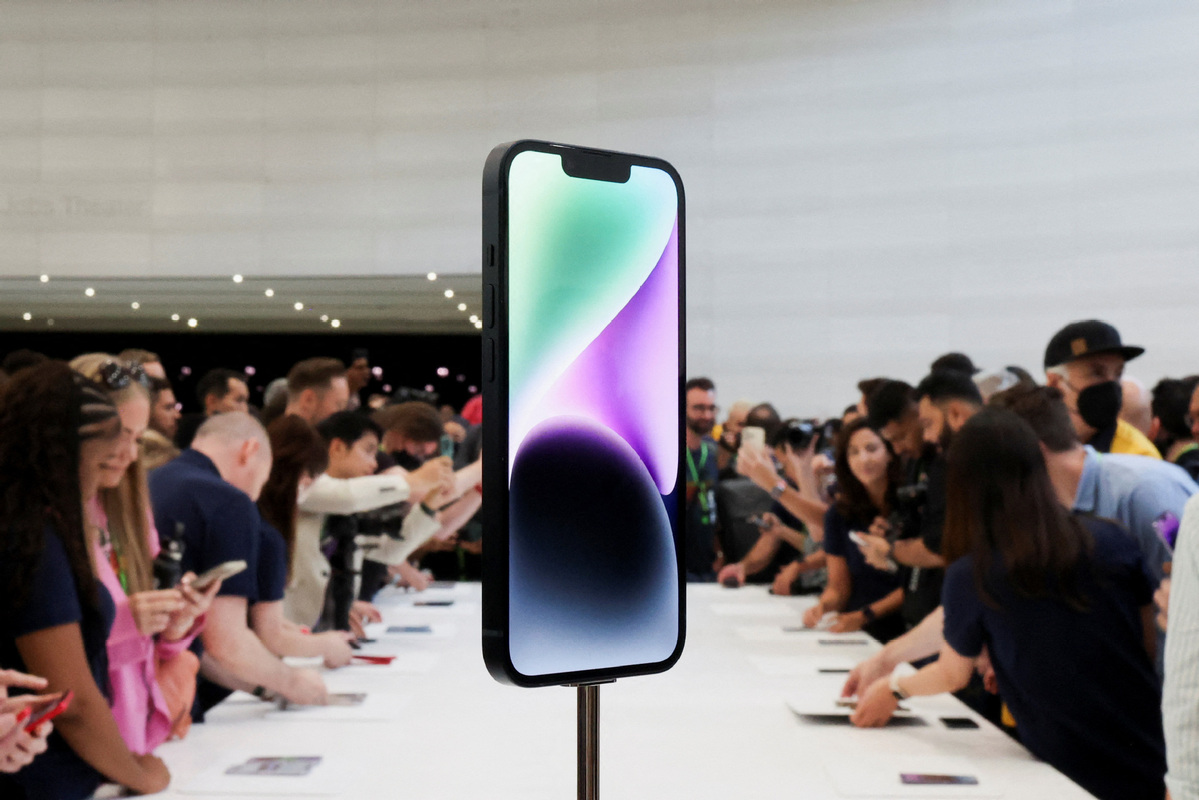 Apple Inc saw more than 1 million bookings for its latest smartphone iPhone 14 series on JD.com, a major e-commerce platform in China, as of Sept 10, only two days after the launch event on Sept 8, the Beijing Business Today reported on Tuesday.
JD.com showed that the iPhone 14 was out of stock by Sept 10 and the delivery time for the iPhone 14 Pro has been delayed to mid or late October, a time span of five to six weeks.
Multiple e-commerce platforms including Taobao.com and JD.com said that although their system showed the latest iPhone would be delivered after 60 days of online purchase, they cannot guarantee the delivery date because it is subject to a real situation. Apple stores including in Beijing's Wangfujing and Sanlitun said it was difficult to get the latest iPhones in store at the beginning of the launch.
Apple's website also showed weeks-long delays for delivering some of the iPhone 14 series products, such as the iPhone 14 Pro 256GB (five-six week delay), iPhone 14 Pro Max 256GB (six-seven week delay) and iPhone 14 Plus 256GB (over-three week delay).
Previously, CITIC Securities said in its research report that Apple's 2022 global shipments will reach 230 million and will usher in its annual sales peak in the fourth quarter fueled by launching new phones. The shipment of the iPhone 14 series this year is expected to reach around 83.50 million with iPhone 14 Max and iPhone 14 Pro hopefully becoming the hot models.