William Ruto sworn in as Kenya's fifth president
China Daily Global | Updated: 2022-09-14 09:42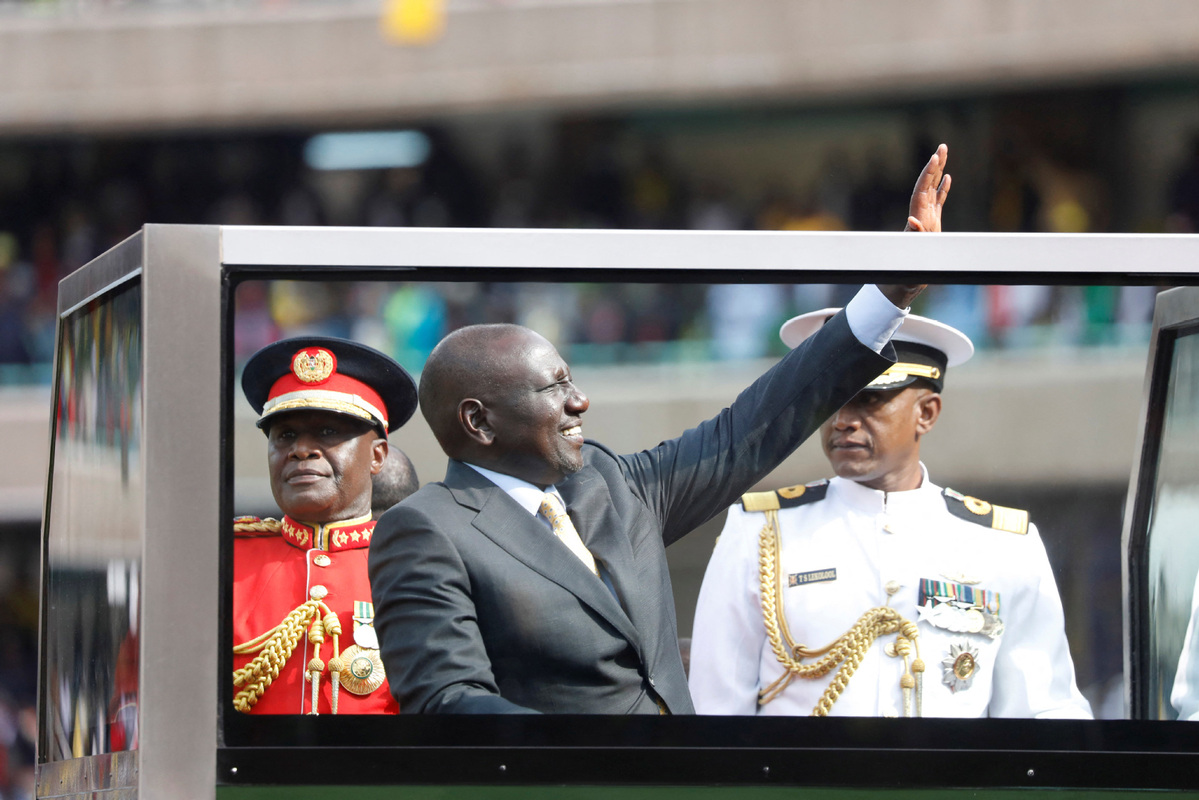 NAIROBI-Kenya's newly elected President William Ruto was sworn in as the country's fifth president at a ceremony in the capital Nairobi on Tuesday.
Ruto took the oath of office in a handover ceremony attended by 20 African leaders including global dignitaries after a tightly contested election.
Tens of thousands of people joined regional heads of state at a packed stadium in Nairobi to watch him take the oath of office, with many spectators clad in the bright yellow of Ruto's party, and waving Kenyan flags.
"This moment is a moment like no other," Ruto said in his inauguration speech to raucous cheers.
"I will work with all Kenyans irrespective of who they voted for."
Several people were injured earlier as crowds tried to force their way into the stadium. Television footage showed dozens of people falling on top of one other in a crush at one entrance gate.
A medic said a fence at the Nairobi stadium gave way after people pushed it and about 60 were injured.
Ruto, born in 1966, won the Aug 9 elections, beating veteran opposition leader Raila Odinga narrowly in a presidential election that was later confirmed by the country's Supreme Court.
Uhuru Kenyatta, the outgoing president, handed over instruments of power to Ruto amid tight security in and around the venue.
Kenyatta gave a televised farewell address to the nation after meeting Ruto at the State House in Nairobi.
Kenyatta said that under his leadership, Kenya became Africa's sixth largest economy, up from 12th, amid enhanced trade with neighbors and the creation of a conducive regulatory environment to attract investments.
He added that the digital economy flourished during his decadelong term, while the construction of 11,500 kilometers of new tarmac road boosted connectivity and ease of doing business.
He stressed that Kenya has the potential to become Africa's economic powerhouse and a haven of stability and peace once the incoming president builds on the legacy of his four predecessors.