Robots steer toward tomorrow's world
Share - WeChat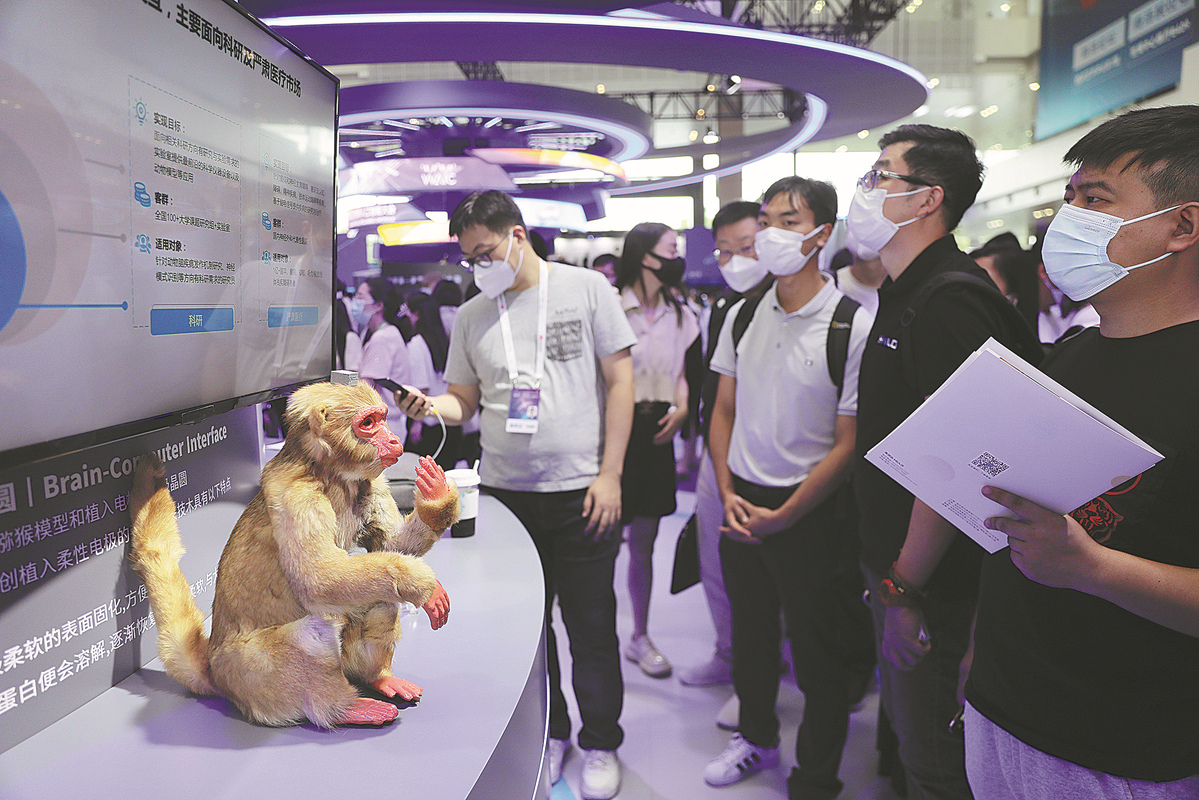 Shanghai event underscores benefits of artificial intelligence
Shanghai was the setting earlier this month for a global event showcasing the use of artificial intelligence for a wide variety of commercial purposes.
Ranging from general-purpose chips to financial technology, and from smart healthcare to wearable devices, the benefits of AI were highlighted at the Fifth World Artificial Intelligence Conference, or WAIC, which took place from Sept 1 to 3.
In particular, a group of intelligent robots equipped with AI technologies attracted widespread attention.
Experts said the goal for AI research and development is to improve human livelihoods.
Isabel Ge Mahe, Apple's vice-president and managing director for China, said, "We are full of hope for the future of machine learning, as we strongly believe it can inspire more innovation, therefore improving people's lives."
CloudMinds Robotics Co, which is based in Shanghai, has launched Cloud Ginger 2.0, a new smart service robot that can perform a variety of functions, including reception work, tour guidance, elderly care, cleaning, as well as education and scientific research.
Shaped like a human, and equipped with nimble hands, the robot has 41 intelligent flexible executors and sensors. It can listen, speak, see and move based on multiple cloud intelligent technologies.
Bill Huang, the company's founder and CEO, said, "Reports show there will be about 310 million people who are 60 or older in China by 2035-offering promising market demand for service robots."
Xiaozi, the company's humanoid robot, is scheduled to make its debut by 2025, Huang said, adding, "By that year, Xiaozi will be able to stand on her own two feet to serve Chinese families in day-today life."
Adopting its name from an ancient Chinese legend about seven fairies, Xiaozi will be equipped with more than 60 intelligent flexible executors, enabling it to walk on two legs, and to move just like humans. It will also assist seniors to navigate flights of stairs.