Chinese EV maker NIO's new battery plant in Hungary commences operations
Xinhua | Updated: 2022-09-19 13:17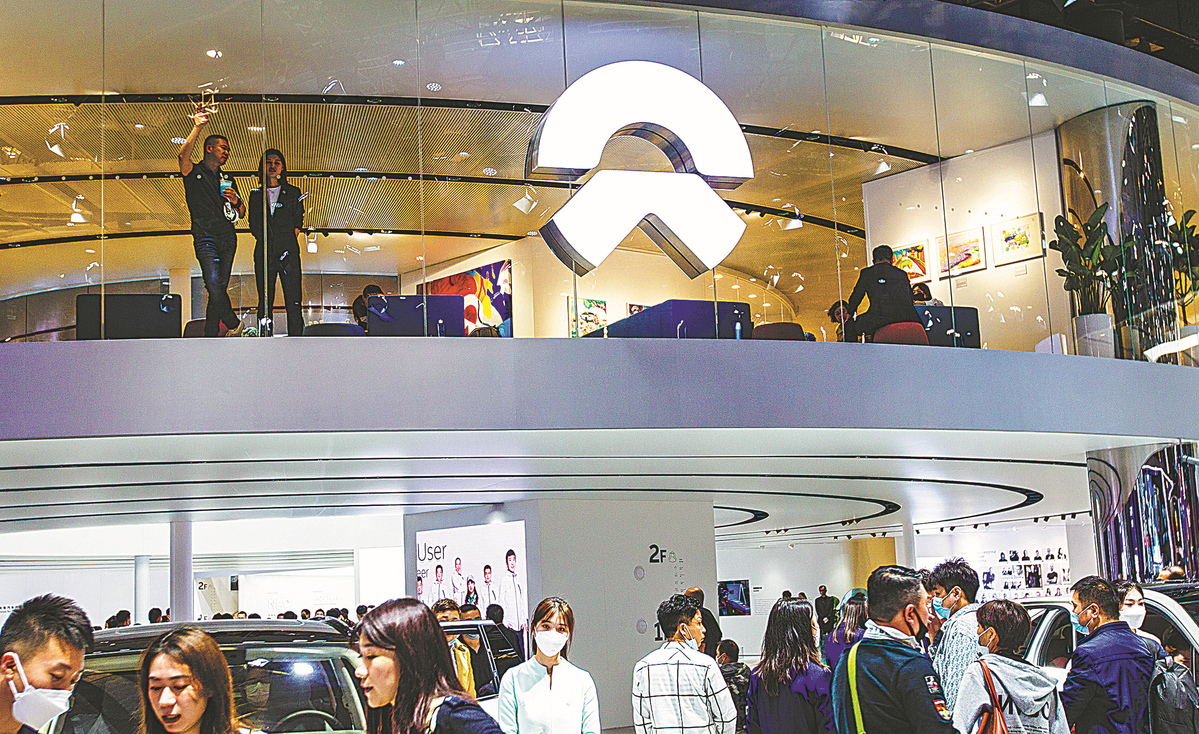 BIATORBAGY, Hungary -- Chinese electric vehicle (EV) maker NIO celebrated on Friday the shipment of the first battery swap station produced by the NIO Power Europe Plant, the company's first overseas plant, to Germany.
"It only took seven weeks from July 29, when we announced the start of production. That's truly remarkable." Qin Lihong, co-founder and president of NIO, said.
NIO will supply battery swap stations to its entire European network from the new 10,000 square meter plant located in Biatorbagy, 20 km west of Budapest.
Qin said the new world-class facility will support NIO's commitment to install 1,000 battery swap stations outside China by 2025. It will also be a pioneering research and development center for NIO Power Europe and will serve as the company's training, operations and maintenance center.
Qin said that host country Hungary's inclusive and positive environment for investment and cooperation has guaranteed the new plant's smooth operation.
Hungary has become a major actor in battery manufacturing, Tamas Menczer, state secretary for bilateral relations at the country's Ministry of Foreign Affairs and Trade, said.
Menczer also said that the country has also become a leader in the "new automotive era." Currently, 20 settlements in Hungary host battery plants built mostly by Asian investors.
Liu Bo, minister counsellor for economic and commercial at the Embassy of the People's Republic of China in Hungary, said that Hungary has always provided a stable policy background and a good business environment for foreign investments, and recalled that despite the COVID-19 pandemic, the increase in Chinese investment in Hungary has been "surprising."
In 2020, for the first time China became the leading investor in Hungary, according to Liu.
He also said that the investment in the NIO plant was made possible by the new platforms for trade and investment opened by the Belt and Road Initiative.
Liu said he hoped that China and Hungary would find new ways to cooperate in green development projects and added that more Chinese companies and investors would start doing business in Hungary.
In the second half of this year, NIO's comprehensive power services and vehicle products will become available in Germany, the Netherlands, Sweden and Denmark, according to a company statement.