China's delivery service industry show stable growth despite challenges
By Zhao Shiyue | chinadaily.com.cn | Updated: 2022-09-21 14:33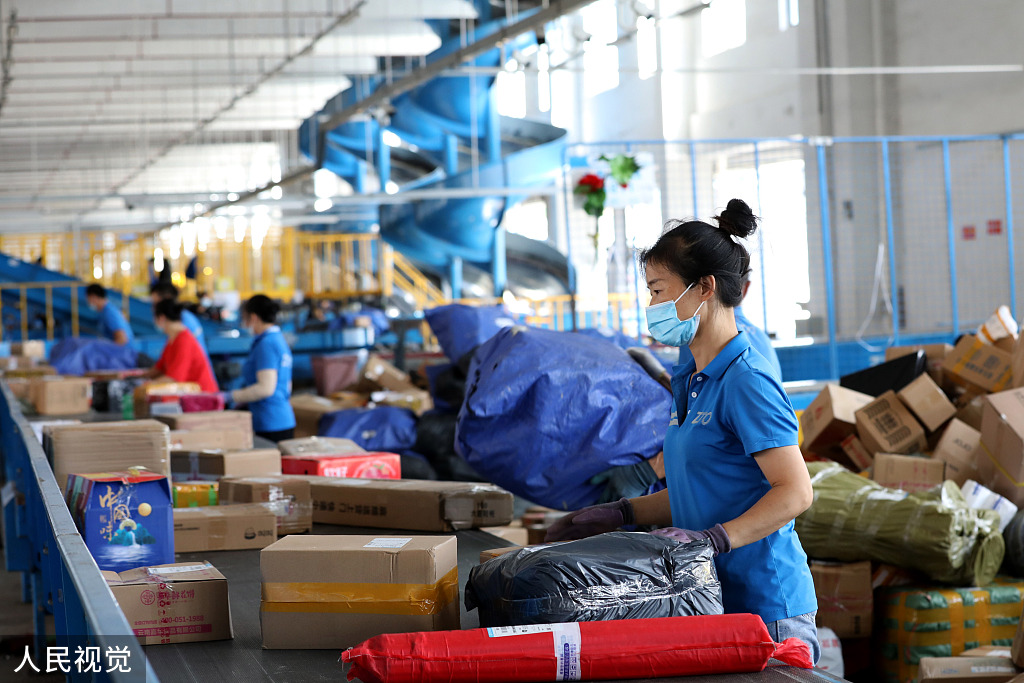 China's express delivery service sector maintained stable growth in August, with most of the companies seeing increasing numbers in operational revenue, package pieces and market share, news portal the Paper reported.
SF Express's August operating revenue reached 14.7 billion yuan ($2.09 billion), up 10.47 percent year-on-year. The figure of YTO Express and Yunda Express hit 3.83 billion and 3.9 billion yuan, rising 30.44 percent and 24.81 percent from a year earlier.
STO Express posted the biggest growth rate of revenue last month, with the number surging 66.36 percent year-on-year to 2.96 billion yuan.
From Feb to April, SF Express's revenue dropped when compared to last year, but the courier company saw business recover from May and maintained a growth rate from 8 percent to 14 percent in recent months.
In August, a total of 9.43 billion pieces have been delivered in China, rising 4.9 percent year-on-year.
SF Express, YTO Express and STO Express all achieved increasing business volume from the previous year, up 9.15 percent, 10.14 percent and 34.26 percent, respectively.
However, Yunda Express delivered about 1.49 billion packages in August, seeing a decline of 2.43 percent year-on-year and 6.18 percent month-on-month.
YTO Express accounted for 16.12 percent of the market share in China's delivery service sector. Yunda Express ranked second at 15.78 percent, followed by STO Express at 13 percent and SF Express at 9.99 percent.
Regarding market expectations for the second half, SF Express said the recovery of the logistics industry will speed up as the pandemic comes under control and economic activities resume.
As the traditional peak season for online shopping - the fourth quarter - comes, the business volume of courier sector is expected to rise sharply in the short term, according to a report by Western Securities.