Painter's exhibition pursues cultural infusion and an ode to life
Share - WeChat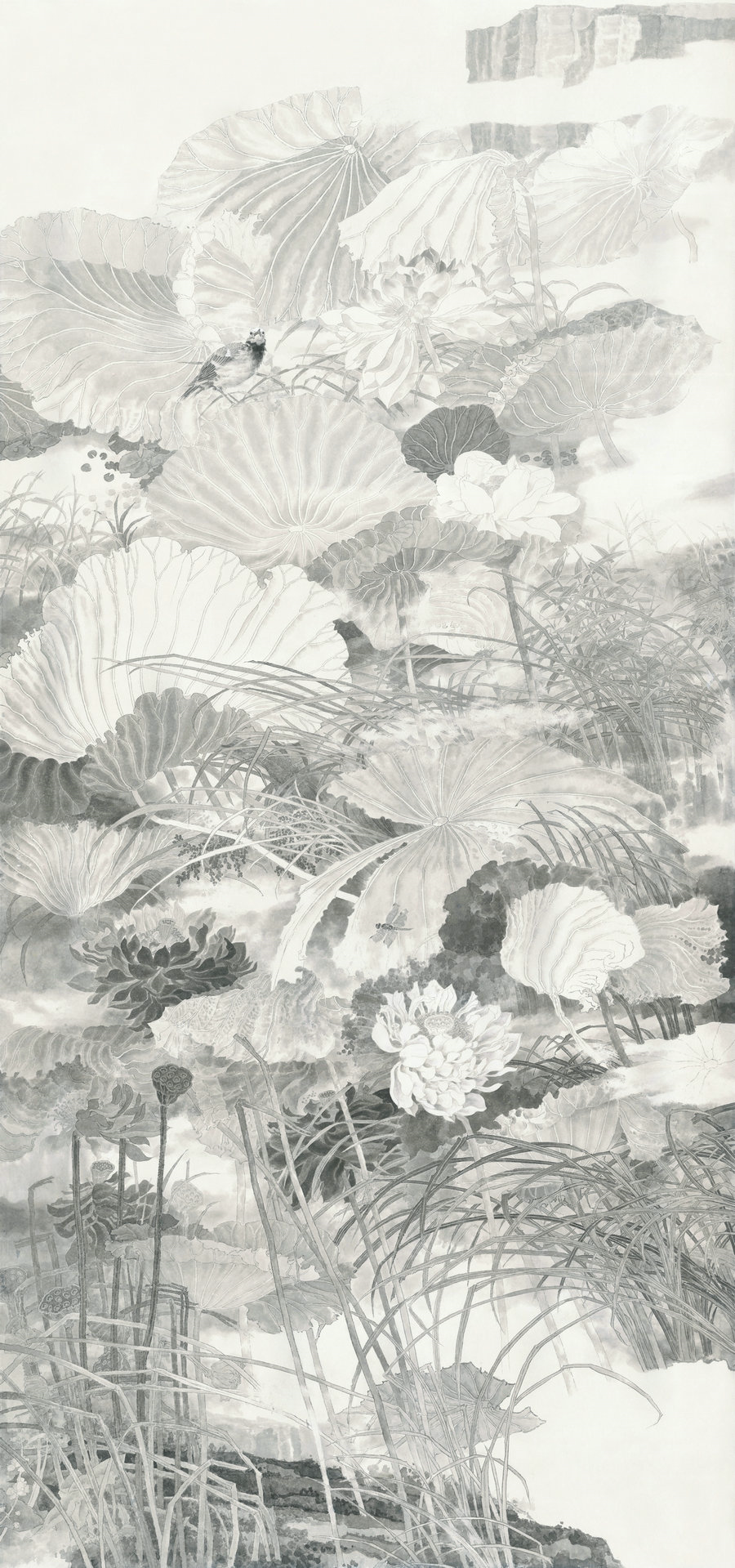 Ink artist Mo Xiaosong's one-man show, Tracing and Pondering, at the Beijing Olympic Forest Park surveys two directions of painting he has explored for a dozen years.
One way he has been endeavoring with is the flower-and-bird style of classic Chinese painting, using the meticulous, refine gongbi brushwork. His vivid paintings on show demonstrate his efforts over three decades, in which he has sought inspiration from works from the Song (960-1279) and Yuan (1271-1368) dynasties.
The other direction Mo has worked with is to reinterpret themes of ancient Greek and Rome styles with the Chinese ink traditions. He has traveled four times to Athens, Rome, Sicily and Milan. He adopted the compositions and colors of murals in Dunhuang, a meeting point of cultures and civilizations along the ancient Silk Road, to paint tales, sculptures and decorative motifs on vases from the ancient Greek and Roman eras. By doing so, he has paid tribute to the exchanges of art and life views between cultures.
Mo's exhibition ends on Thursday.