Europeans nudged to cut food waste as prices rise
By JULIAN SHEA in London | China Daily Global | Updated: 2022-09-22 10:37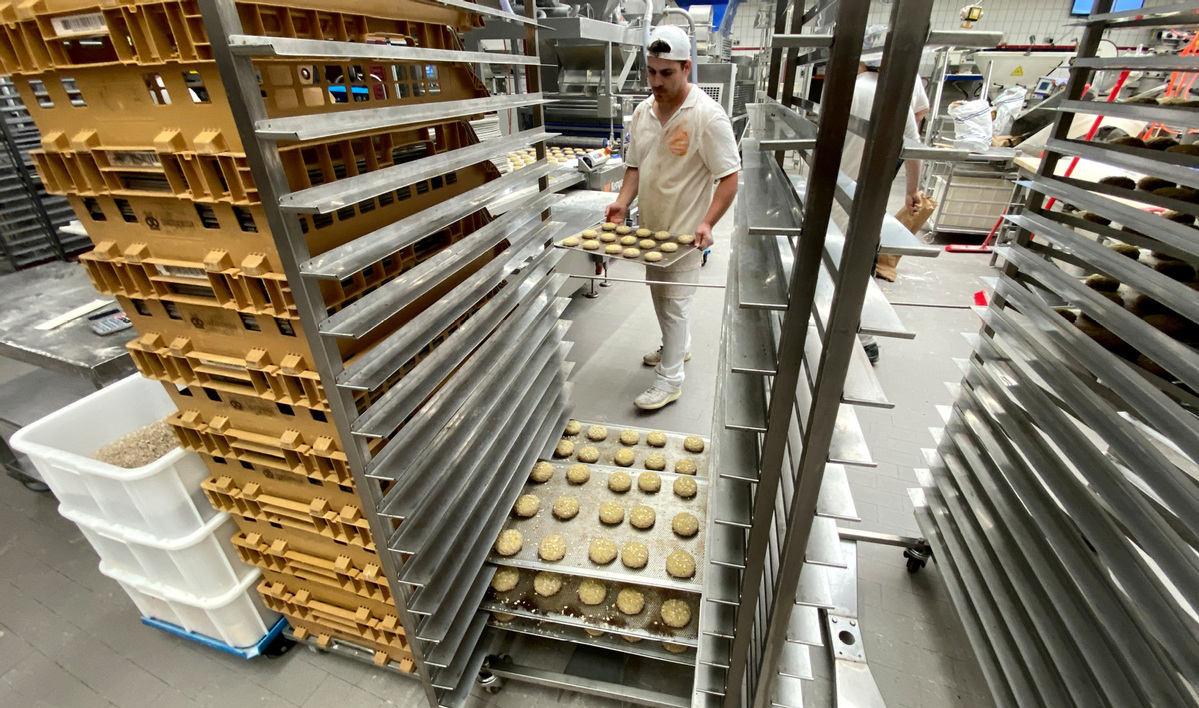 Food price inflation in the European Union could be brought under greater control if measures were introduced to curb on-farm waste, a new study by environmental nonprofit Feedback EU has revealed.
According to the study, around 153 million metric tons of food go to waste in the bloc every year, twice as much as previously thought, and 15 million tons more than is shipped in from outside.
The amount of wheat alone that is wasted is close to half the annual wheat exports of Ukraine, a country known as the breadbasket of Europe.
With food prices contributing so much to the cost of living crisis, Feedback EU director Frank Mechielsen said the amount of food being wasted and imported was "a scandal".
"The EU now has a massive opportunity to set legally binding targets to halve its food waste from farm to fork by 2030 to tackle climate change and improve food security," he was quoted as saying by The Guardian.
In the study entitled No Time to Waste, Feedback EU also highlighted the wider costs of wastage.
"Food waste is a global challenge that presents a significant environmental, social and economic burden to all countries and regions, including the EU," it said. "As one of the world's largest emitters, the EU's food waste accounts for at least 6 percent of its total emissions and costs the EU upward of 143 billion euros ($142.7 billion) per year … the scale of waste is all the more concerning when one considers that, across (the EU), 33 million people cannot afford a quality meal every second day."
Olivier De Schutter, the United Nations' special rapporteur on extreme poverty and human rights, said one of the problems was that the food industry found overproduction and waste to be better economically than being more efficient.
"At both ends of the food chain, it's expensive to reduce waste and it is profitable to sell people more food than they need," he said.
Enforceable goals sought
Feedback EU has called for a 50 percent reduction in food waste by 2030, and it is hoped that the world's first legally enforceable goals to curb food waste will be introduced across Europe later this year.
But European Parliament member Martin Hausling, of the Greens/European Free Alliance group, said targets needed backing up with legislation.
"It is not enough to set ambitious goals without ensuring their achievement with concrete legislative proposals, which need to be drafted by the European Commission in the upcoming months," he said. "In its resolution on the Farm to Fork strategy, the European Parliament made it clear that levers such as revising the best before date must be approached in an ambitious manner. We furthermore need binding targets at every stage of the supply chain to achieve the necessary food waste reduction."