China completes work on largest LNG reserve base's main structure
chinadaily.com.cn | Updated: 2022-09-23 10:27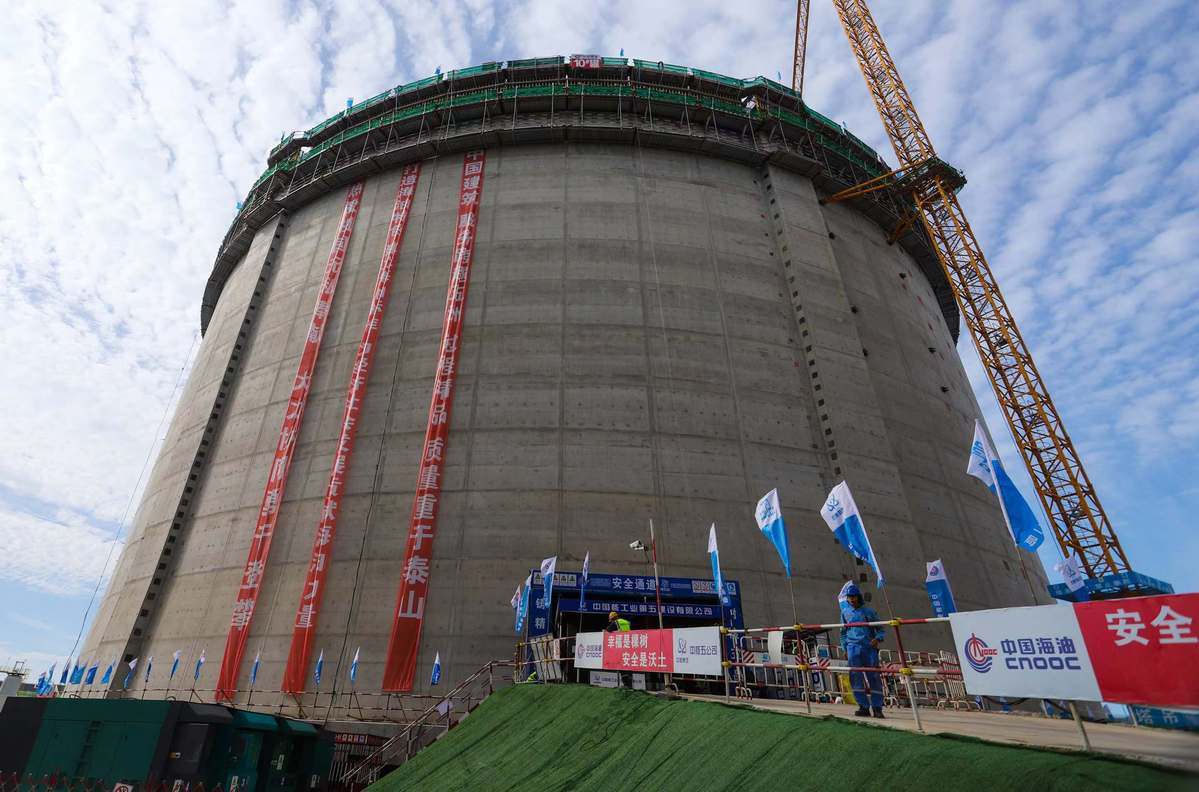 China's largest LNG reserve base's main structure of the storage tank is basically completed, as the No 10 storage tank of the Phase I expansion project of Yancheng Green Energy Port of CNOOC successfully finished its topping-up task on Thursday.

The lifting is most technically difficult, and requires the highest safety security. The work lasted for nearly 40 hours.

"The faster we build, the sooner the local community will be able to use clean energy," said Wei Yisa, head of the construction project, whose contractor is China Construction Electric Power Construction Co Ltd.

The project is expected to increase the supply of natural gas in East China, supplement the natural gas market gap in Jiangsu province, upgrade the energy structure of the Yangtze River Delta region and promote regional energy security, according to industry experts.

In order to cope with the fluctuation of demand and guarantee the energy supply, China has accelerated the construction of gas storage facilities in recent years, and the construction of gas storage is an essential act.

China's natural gas consumption is growing at a rate of about 10 percent per year, raising its share in the primary energy consumption. Meanwhile, natural gas depends more on overseas supply year by year. The rising demand on natural gas requires active action in guaranteeing the energy security.

Yancheng Green Energy Port of CNOOC, invested and built by CNOOC Jiangsu Natural Gas Co Ltd, is initially made as a blueprint of a natural gas production, supply, storage and marketing base that could receive and unload 30 million tons natural gas per year.

Information shows that after the project is put into operation, the annual LNG processing capacity could reach 6 million tons, which equals to the demand of the people in Jiangsu province for about 28 months.

This clean energy project will also help to promote China to achieve its carbon peaking and carbon neutrality goals. It could realize the emission reduction of 28.5 million tons of carbon dioxide and 232,500 tons of sulfur dioxide, which is equivalent to planting 60 million trees.
He Jingwei contributed to this story