Chinese online shoppers zooming in on Canada
By RENA LI in Toronto | CHINA DAILY | Updated: 2022-09-24 08:02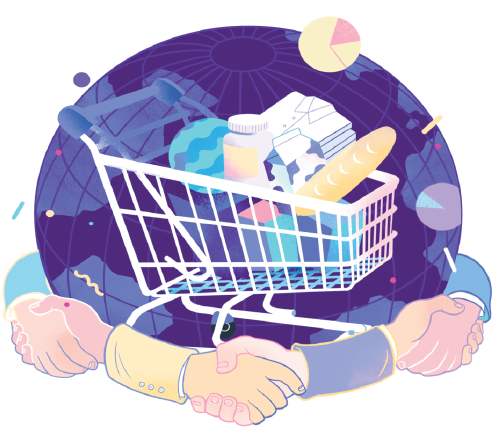 As China continues to rebound from the COVID-19 pandemic, its demand for Canadian products via e-commerce platforms seems to be growing strongly.
China is the world's largest e-commerce market. E-commerce revenue in China is expected to grow to $1.09 trillion in 2023, making it the world's first trillion-dollar e-commerce market.
Monica Chang, director of customer success at WPIC Marketing& Technologies, said it is important for Canadian export companies to be regularly updated on this particular trade model, and Canadian companies need to learn about China first before they go into China's e-commerce market.
"China is the world's second-largest economy, and is growing so fast with rising incomes, disposable incomes, urbanization, demographic changes and policy support," Chang said during a webinar titled "China Ready 2022 Series", organized by the Canada China Business Council on Wednesday.
She said there are 983.3 million social media users in China, making up 68 percent of the total population. People in China use an average of eight social media platforms a month, and 95.9 percent of internet users are social media users.
"My 60-year-old mom is able to use WeChat and Xiaohongshu to make a payment just with her phone. It's pretty cool!" Chang told the audience.
Instead of using service providers like Google, Amazon, Instagram or Facebook, most Chinese customers use Tmall, Taobao, WeChat and Xiaohongshu.
"It's a challenge for Canadian brands tapping into the Chinese market," Chang said. "You have to be like an investor to build the brand through Chinese version social platforms."
China's e-commerce is mainly driven by the innovation of e-commerce platforms like Tmall, Taobao and JD, and major players include internet giants like Alibaba and Tencent.
"They all build up their ecosystem to disincentivize users from leaving their comfort zone to access other additional services," Chang said.
Through major payment service providers Alipay and WeChat pay, most online revenue generated by Chinese customers is through purchasing goods such as beauty and personal care, sports, food and beverages, fashion and electronics from all around the world.
Alibaba has a digital ecosystem with businesses comprising Chinese and international commerce. It now has a fulfillment center in Toronto and other multiple centers in the United States.
Nicole Lin, business development country manager for Canada at Alibaba, said its job is to service Canadian brands and companies selling to China through cross-border e-commerce.
"As the world's largest e-commerce retail market, China's annual retail e-commerce market size is larger than the top two to 10 countries combined last year. This shows how mature and how advanced e-commerce is in China," Lin said.
renali@chinadailyusa.com