Airbus to switch to eco-friendly fuels
By ZHU WENQIAN | chinadaily.com.cn | Updated: 2022-09-26 17:38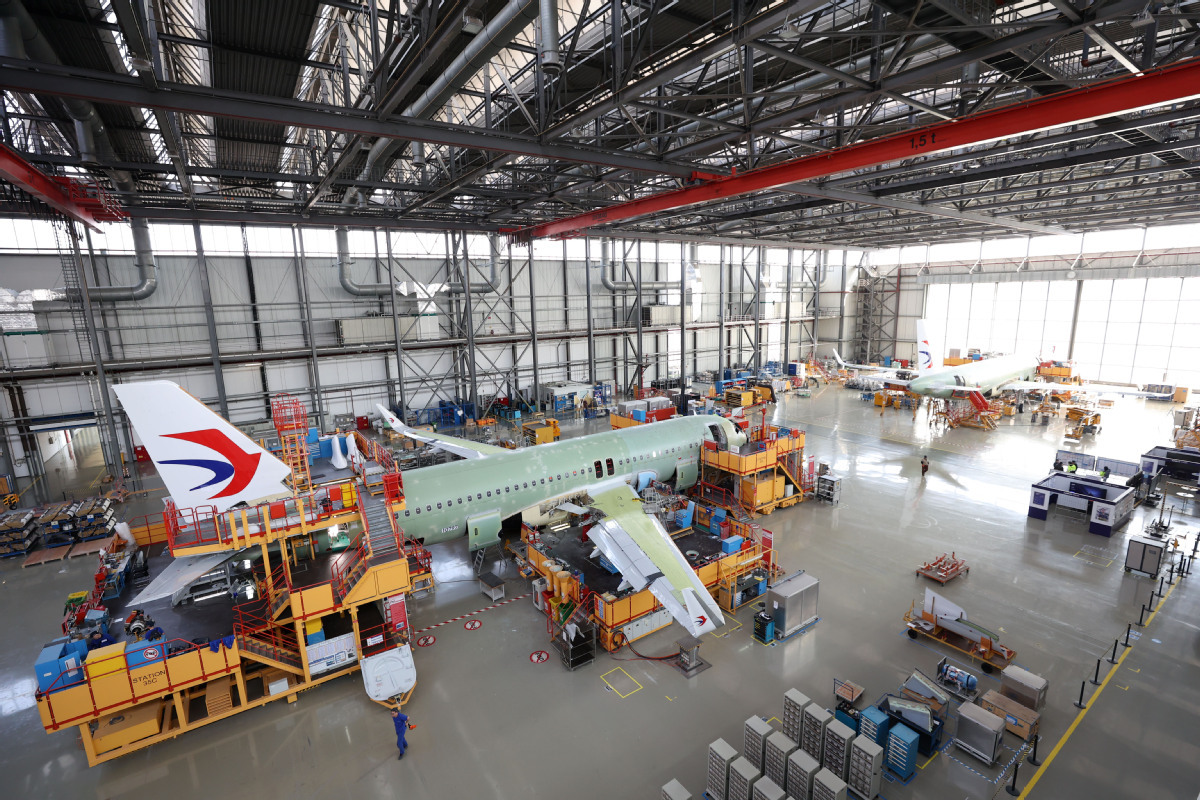 European aircraft manufacturer Airbus has signed an agreement with China National Aviation Fuel Group to purchase sustainable aviation fuel for flight operations of aircraft to be delivered in Tianjin.
Airbus Tianjin will start its flight operations with SAF by the end of this year, and it will be the first time that Airbus will perform customer deliveries using SAF in China.
The plane maker said the move demonstrated its long-term commitment to China's aviation sector. The fuel, which will be produced by Zhejiang-based Sinopec Zhenhai Refining & Chemical Co, a subsidiary of Sinopec, is made from used cooking oil.
"In China, we hope to use SAF as one of the standard and long-term sustainable fuel options for future production and delivery at Airbus Tianjin. This is also our active response to China's dual carbon goals," said George Xu, executive vice-president of Airbus and CEO for Airbus China.
China proposed goals to accelerate its process of reaching carbon peak before 2030 and carbon neutrality before 2060.
"Airbus has a long-term strategy to contribute to achieving the global air transport industry's 2050 net-zero carbon emission commitment. We are cooperating with various strategic partners to support the research and development of SAF," Xu said.
SAF has been a sustainably produced aviation fuel made from feedstock ranging from used fat, oil, and grease to municipal and forestry waste. Compared to fossil jet fuel, SAF could help reduce up to 85 percent of carbon emissions in the entire lifecycle of fuel usage.
Increasing the use of SAF remains a key method to achieve the aviation industry's goal of net-zero carbon emissions by 2050. SAF could contribute between 53 percent and 71 percent of required carbon reductions, according to Waypoint 2050, a blueprint for aviation's sustainable future in line with the Paris Agreement on climate change.
Currently, all of Airbus' aircraft are certified to fly with up to 50 percent blend of SAF mixed with kerosene. By 2030, the company aims to achieve certification of 100 percent SAF, it said.
zhuwenqian@chinadaily.com.cn